A video has gone viral and pulled on the heartstrings of viewers around the world after a man apparently learned how to paint his fiancée's nails in order to save her money.
In the video, @bellamikollee, whose full name is Bella Lee, shows her fiancé, Nate Benner, in one clip decked out in a headlamp, painting various nail designs on her fingers. "POV: your fiancé learned how to do your nails so that you don't have to pay $150 for designs," Bella wrote in text overlaid on the video published in February on TikTok, which has now been viewed more than 2 million times.
Data from the UCLA Labor Center found that just 19 percent of nail technicians are male. The study also found that there can be health issues that come along with working in a nail salon through exposure to chemicals. Allergies, eye and skin irritation, eczema or even reproductive problems could be associated with the exposure.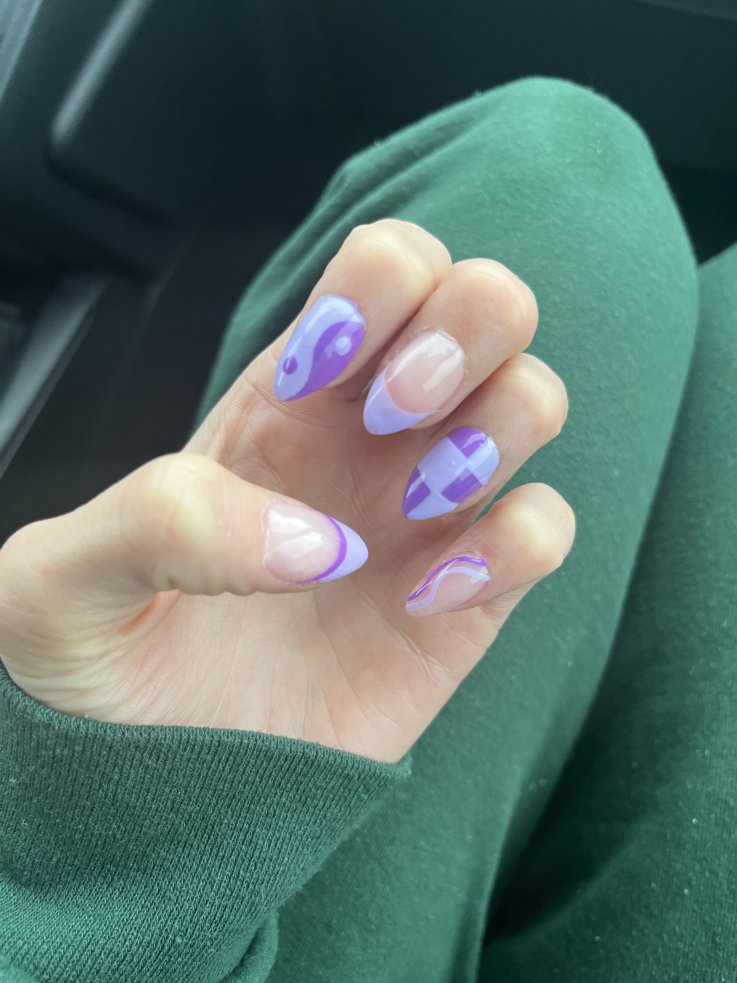 Bella Lee said that her fiancé learned to paint nails rather quickly because of his experience painting figurines. Above, Lee shows one of the designs painted by her fiancé.
Courtesy of Bella Lee
Commenters swooned over Bella's video of her fiancé with some joking about where she found him.
"You got this on Amazon?" one person wrote.
One person quipped that he learned the skill to save himself money.
"Lolol he doesn't pay for my things," Bella responded.
"I think my fiancé is broken," wrote another.
Bella shows footage of her fiancé completing various designs and using fine brushes to complete smaller details.
"WHERES THE GOFUNDME SO I CAN SEND THIS MAN TO BEAUTY SCHOOL," another commenter wrote.
Lee told Newsweek in an email that Benner picked up the skill rather quickly due to another hobby of his.
"One of his hobbies is painting Dungeons and Dragons mini characters so he was already good at painting details on little objects," Lee said. "He watched a couple of tutorials on YouTube about how to paint and even watched a Skillshare video on how to do French tips."
She said while at first he was "not very good," now, he's "salon quality."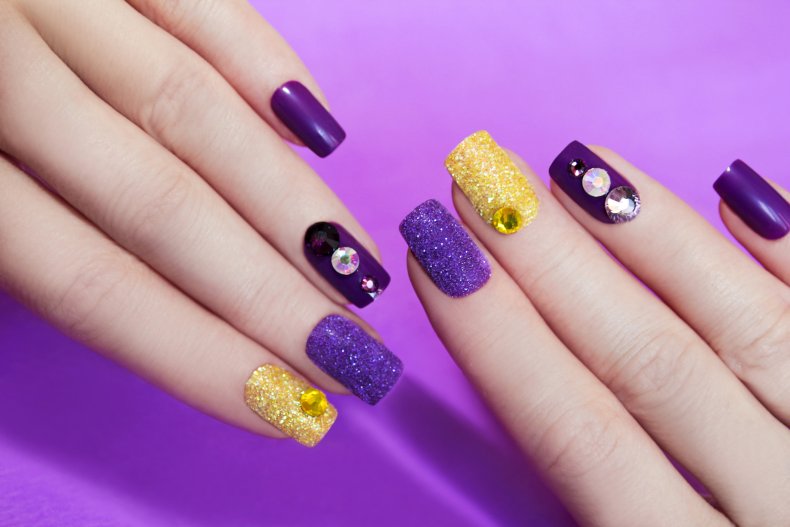 Newsweek reported in October that one woman took to TikTok to document what happened after she gave her boyfriend a full set of acrylic nails.
"My boyfriend said that having nails couldn't be that hard," TikToker Caitlin Barlow, @Saucedrippaaaaa, said in the on-screen caption: "So I gave him a trashy full set he had to keep on for 24 hours."
What followed were multiple videos documenting her boyfriend attempting to complete daily tasks like buttoning his shirt and pumping gas.
In 2020, WUSA in Washington, D.C., reported on a man who, after finding out how expensive a trip to the nail salon could be, decided to start training to become a nail technician himself. Darnell Atkins told the outlet that at first he was ashamed and didn't want anyone to know about his newfound interest.
One woman told the outlet that she brings her daughter to get her nails done by Atkins, and in her opinion, he is the best technician she has ever had.
Update 3/14/22, 11:120 a.m. ET: This story has been updated to include Bella's last name, the full name of her fiancé, comment from Lee and a photo she provided.