Woman Shares Phrase That Saved Her After 'Scary' Device Used to Open Her Hotel Door
A woman has shared the phrase that may have saved her, after claiming a chilling contraption was used to open her hotel room door from the inside.
Josie Bowers uploaded a series of clips to TikTok, sharing the "scariest experience of her life," when she was just 15.
Bowers, originally from Ontario, was on vacation in Maryland with her family, when she revealed someone tried to get into her hotel room at the Hilton Ocean City Oceanfront Suites.
The now 19-year-old stitched a clip of the device, which resembles a long piece of wire with a hook at one end, saying: "Always use the deadbolt!! Scariest experience of my life."
Bowers went on to explain the chilling situation she found herself in, alone and wearing nothing but a towel.
In a clip shared on Sunday, she recalled the incident, which happened in 2017, saying: "I was staying in Ocean City, at the Hilton, right there on the waterfront, and I went to go shower as the rest of my family was down at the beach. I was by myself.
"Before I could shower I heard these noises, I went to go see what it was and it was this contraption. I was just standing there in my towel and this man opened the door."
The former Carleton University student said she didn't have time to process the situation, which is why she didn't initially grab the device.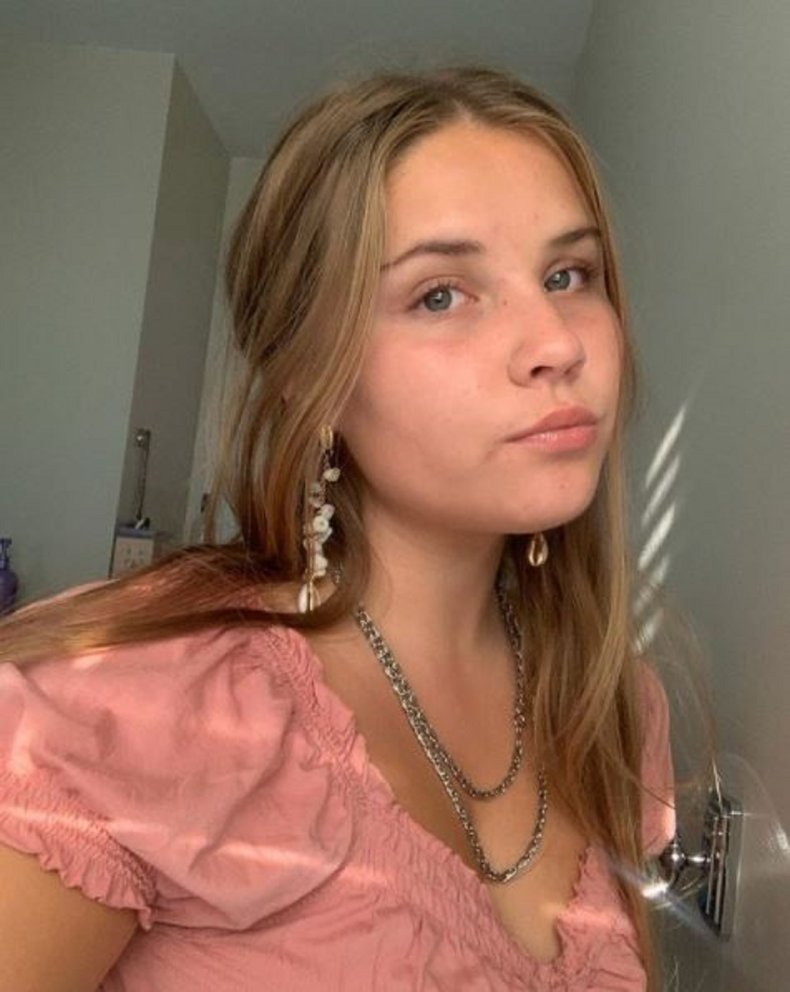 "Also didn't have time to call the police. I was like 15 at the time," adding she didn't have cell phone service.
She recalled the moments after she saw the wire, saying: "My main thought was holy s*** I'm in a towel right now and someone is about to break in, and get me. So the door opens a crack, and I just slammed it back shut. And put the deadbolt on."
Bowers says whoever was on the other side of the door claimed to be "services," saying they came to "fix the door."
"Little sketchy to me," she continued.
"I didn't have time to process anything, but my main thought was I'm in a towel I'm literally naked and do they have weapons, if I stop them are they going to get mad, hurt me? I wasn't really sure of the situation. I was only 15. I wasn't thinking that fast.
"So they tell me your keycard is broken and we need to get into the room and fix your keypad for you. And so I open the door a tad bit, to see if it was a worker. It clearly wasn't, they were in jeans and a T-shirt. Hilton keeps it pretty classy, not the attire."
Bowers went on to share the phrase that likely saved her from harm, which she was taught by her stepdad.
"So I think I'm very smart for this one, my stepdad is a police officer, he taught me never to let people know you're alone. I yelled 'hey dad, there's someone here to fix the door.' As soon as they thought that I wasn't alone, and potentially my dad was there. They ran, they were gone."
Bowers added she wanted to spread safety awareness, as she urged people to always use the deadbolt in hotel or college dorm rooms.
"I'm glad I had this experience so I can teach people about it. Obviously I'm safe but it could have ended up a lot worse. Be safe, you can get door stoppers, always put on the deadbolt."
She told Newsweek in the end she and her family decided against calling the police after the incident.
Bowers added: "We avoided calling the police since my younger sisters were already scared to hear the situation and we did not want to cause a whole scene and ruin our night and vacation. The people that broke in were also long gone by the time my family arrived, so there was little that could be done anyways plus nothing was stolen and I was safe."
And she added that she made sure to instil the same values in her fellow students when at college, adding: "My dorm room had the exact set up with a key to unlock the door but also a deadbolt. I know it's hard to get everyone in the room at the same time at the end of long nights (especially after a party...) but we had a rule that whoever was last in deadbolted the door."
Bowers' initial video amassed more than 4 million views, as people praised her for speaking out.
Liv wrote: "Thank you for this video. From now on I will be placing a roller towel at the bottom of the door when I stay places."
While Tiffany wrote: "I'm a flight attendant. I stay in hotel rooms for a living. I carry an internal lock that attaches to the door and has a siren alarm."
Similarly Roselyn Baldeveieso added: "As a frequent traveller this is why I carry a portable lock with me. I've had someone try to get into my room before too."
Elizabeth admitted: "This gave me so much anxiety this is so scary."
A spokesperson for Hilton clarified to Newsweek that the Maryland property, the Ocean City Oceanfront Suites, is independently owned and operated.
They had previously told Newsweek: "At Hilton, the safety of our guests and our guests' experiences is our top priority. We are committed to providing exceptional experiences and in the event a stay experience falls short of this commitment, we encourage our guests to contact the hotel or Hilton Customer Care so that we may address any concerns in a timely manner."
Update 5/25/21, 8:11 a.m. ET: This article was updated with a clarification from Hilton.