Internet Backs Woman Leaving Step-Grandchildren Out of Will: 'Sensible'
The internet has backed a woman for leaving her step-grandchildren out of her will following a viral post on Mumsnet this week.
User Mellowyellow222 shared the story on the popular discussion site on Sunday where it has since received over 100 replies.
In the post, the user explained: "My dad is the executor of his sister's will. She recently updated it following her husband's death. She has decided to leave all her investments and cash to her three grandchildren, and her home split evenly between her two children."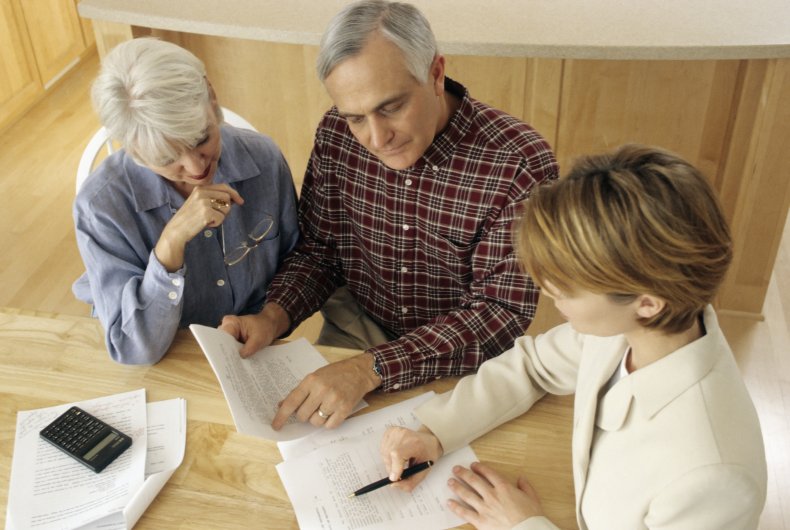 Saying that she was "just looking for a sanity check," the poster explained that the woman has two children, 'Jill' and 'Paul,' and that Paul remarried around two years ago and now has three step-children.
"My aunt has told Paul about the will and he became very angry that his step-children were excluded," said the poster. "His wife has said that as she and her children are not considered family she will not engage with my aunt anymore.
"My aunt has met one of the three children once, and the younger two three times. She sees her grandchildren every week. It's bonkers that she is expected to consider them her grandchildren."
According to the 2019 Survey of Consumer Finances, the average inheritance received in the U.S. is $46,200, and inheritance from parents with a college degree is over $10,000 greater than inheritance from parents without a degree.
When it comes to who is receiving inheritance from family, research by the Federal Reserve shows that white families are more likely to have received an inheritance and more likely to expect to receive an inheritance—with about 17 percent of white families expecting inheritance compared to 6 percent of Black families and 4 percent of Hispanic families, for example.
The Mumsnet user continued to explain: "I told my aunt and my dad not to worry as step-children have no legal rights unless they have been adopted.
"But are we all off base here? Do those of you who have step-children who you 'acquired' in their teens expect your parents to consider them as grandchildren?"
When it came to opinions, the internet had plenty—with the forum question receiving many responses.
One commenter said: "They have a family of their own to inherit from, the wife is being greedy," while another agreed that the woman should not leave money to the step-family and wrote: "Why on earth would your aunt leave her money to three people she doesn't know? They may be in her extended family but they're not her grandchildren."
One commenter suggested ensuring the will was properly organized to avoid any potential issues: "I'd advise her to get it written by a solicitor to make sure it's watertight."
Meanwhile, another Mumsnet user wrote: "Paul can give them some of his share if he's that worried."
"Your aunt sounds very sensible," wrote another commenter. "And seems to have the measure of Paul."
Do you have a similar monetary dilemma? Let us know via life@newsweek.com. We can ask experts for advice, and your story could be featured on Newsweek.