Woman Targeted by Conspiracy Theorists after being Mistaken for Parkland Survivor
A woman who has the same name as Parkland, Florida, school shooting survivor Emma González has been targeted by conspiracy theorists who mistook her for the high schooler. The New York resident has been called a "crisis actor" since one of the worst mass shootings ever took place at Marjory Stoneman Douglas High School nearly three months ago.
The New York woman has been mistaken for the 18-year-old Emma González, a survivor who rose in prominence after her school hallways saw gunfire, reported The Washington Post. The teenager has used her experience to confront lawmakers over gun control after the Parkland shooting left 17 students and staff members dead.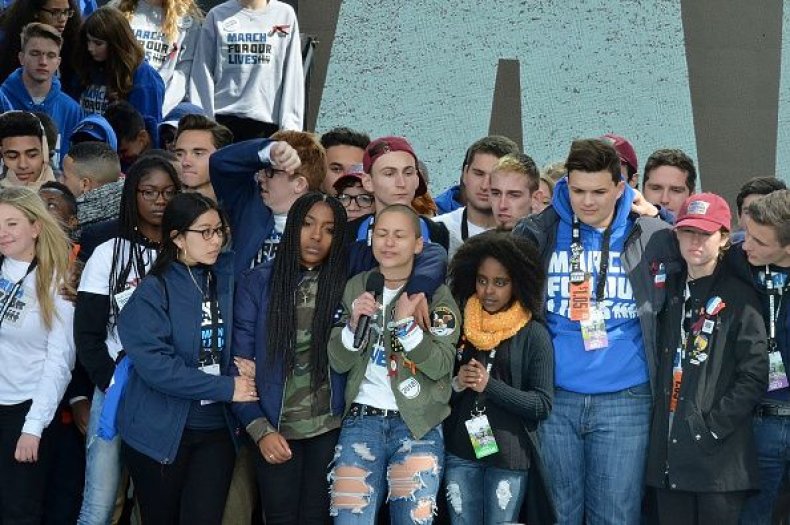 In an interview with The Washington Post, the 31-year-old New York resident said people used photos from a past cooking show she was on in a side-by-side comparison to the Parkland student on social media. Captioned with rumors that they were the same person, people then said González had plastic surgery.
The New York native also reported incidences that left her shaky, where for example, one person showed up unannounced at a cafe where she worked at and started filming her.
Since the February 14 shooting, popular right-wing blogs have circulated conspiracy theories. Some have alleged that survivors, like David Hogg, from the Parkland massacre are "crisis actors." Other theories falsely reported that Hogg was not even on campus when the shooting happened.
In an interview with Vice, Hogg addressed the theories. "I don't care," Hogg said. "I don't. I have bigger, more important things to focus on than these stupid conspiracies that aren't true in any way, shape or form, have no validity, and don't hold their weight."