Woman Tries to Buy Baby for $250,000 in Walmart Checkout Line: Police
A woman in Crockett, Texas, is accused of attempting to purchase a stranger's baby for $500,000 at a Walmart earlier this month.
The child's parent told police that on January 13, she was waiting at the store's self-checkout line with her one-year-old son sitting in the shopping cart, according to The Messenger, a local news outlets that cited an affidavit from the Crockett Police Department.
The mother said a woman approached her and commented on her son's blue eyes and blond hair. The woman said she had $250,000 in her car, and offered to buy her child with it, according to police. The mother said she wouldn't sell the child.
The mother asked the woman to get away from her son, but she didn't, and said she had wanted to buy a baby for a long time, according to The Messenger.
The police, after reviewing footage from Walmart, said the video appeared to confirm the mother's story, according to outlet.
The mom waited for the woman, who was later identified as Rebecca Lanette Taylor, and another person Taylor was with to leave the store before heading to the parking lot, where she was confronted once again.
"Taylor began screaming at (the mom), saying if she wouldn't take $250,000 for him, then she would give her $500,000 because she wanted him and she was going to take him," the police report stated, according to the newspaper.
The mom, who was with her 1-year-old and another child, locked her children in her car, while Taylor stood behind a black SUV parked next to it. Police said Taylor kept saying she wanted to purchase the baby before eventually leaving in the SUV.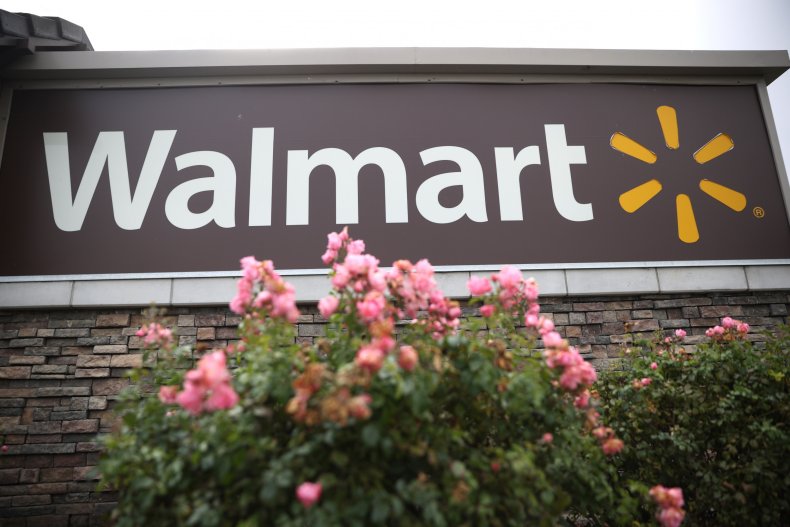 Police arrested Taylor on January 18, charging her with sale or purchase of a child, which is a third-degree felony in Texas.
Newsweek reached out to the Crockett Police Department for details about Taylor's arrest, but did not receive a response before publication on Saturday morning.
In a separate incident in June, a man was arrested in Dixon, California, after asking a mother if he could purchase her child. "I ran after him and gave him a few choice words and let him know 'don't come back near my daughter or my store,'" the mother said, according to CBS 13.
In 2018, police say an 81-year-old man allegedly offered to pay a mother $200,000 for her 8-year-old daughter at a Walmart in Florida. When the two left, he allegedly grabbed the girl's arm and kissed her wrist. The suspect was arrested and charged with battery and false imprisonment.