Woman Who Took Part in Migrant Caravan Illegally Crosses Into United States, Gives Birth Next Day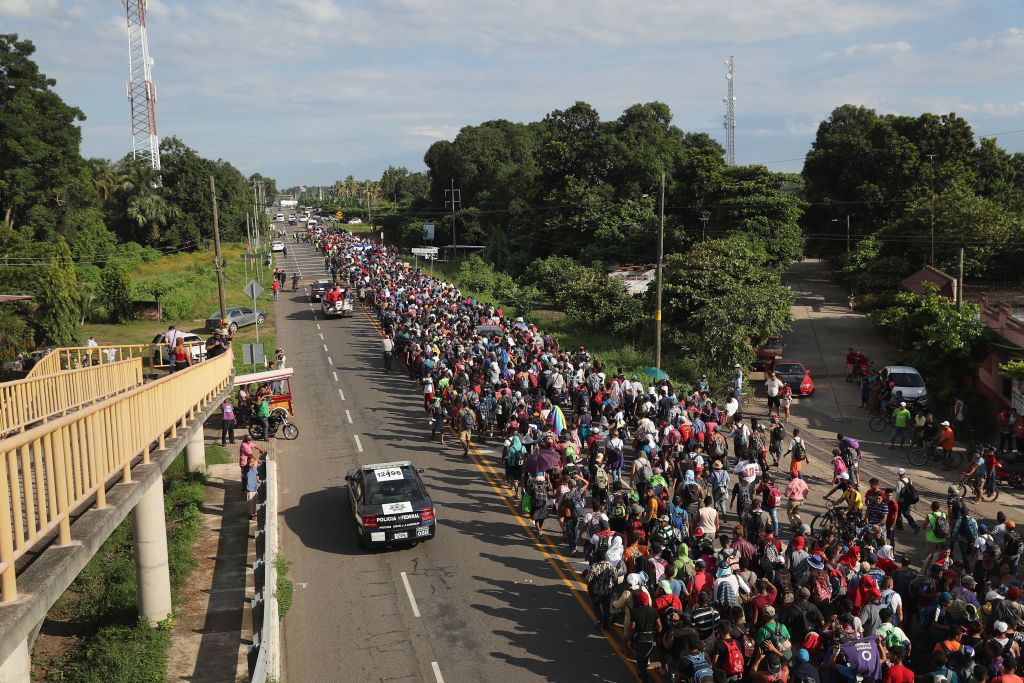 A woman who followed the migrant caravan from Central America gave birth to her second child the day after she illegally entered the United States.
The Associated Press reports that 19-year-old Maryury Serrano Hernandez crossed into the United States near Imperial Beach, California on Nov. 26 with her 20-year-old husband and their 2-year-old son. All three were taken into custody by Customs and Border Patrol Agents.
The next day, Hernandez, who was eight months pregnant, was taken to the hospital after complaining of abdominal pain. She gave birth shortly afterward.
Hernandez told Univision that the birth of her second child was a "reward" after traveling from Honduras with the caravan.
With her second son being born on U.S. soil, the baby is now a United States citizen.
The concept of birthright citizenship is one that President Donald Trump has previously said he could end with little more than his signature. However, scholars on both sides of the aisle have said that it would take an amendment to the United States Constitution to enact such a drastic change.
The birth of Hernandez's child, however, highlights a growing trend in immigrants who reside in the United States. A recent study released by the Pew Research Center states that 43 percent of households in 2017 that contained undocumented immigrants include U.S.-born children with birthright citizenship, compared to 32 percent in 2007.
The Hernandezes also envoke members of the caravan who have grown frustrated by the bottleneck created by the process of applying for asylum near Tijuana, Mexico. U.S. Inspectors at the border crossing are processing about 100 requests a day, with more than 6,100 migrants waiting in a shelter in Tijuana, the Associated Press said.
The long wait has led many to cross the border illegally and be arrested by Border Patrol agents, like the Hernandez family.
The Hernandezes, who are seeking asylum, were released from custody on Sunday and await their immigration case to be processed. They hope to travel to Ohio to join family already in the United States, the Associated Press said.