Woman Working Out at Gym Confronts Man Who Got Too Close in Video Viewed Over 6M Times
Fitness Influencer Anna Archer took to TikTok to show her followers what she experienced at a recent trip to the gym. The video, which has now been viewed over 6 million times, showed Archer lifting a barbell and confronting a man who she said continued to walk closely to the area she was working out in.
"This guy kept walking across the platform where I was working out," she wrote over the video.
In October, TikToker Chelsie Gleason posted a video shutting down a man who was harassing her at the gym that has garnered over 50 million views to date. In the video, captioned "Being a female is fun," she shared that a man she does not know had been harassing her for months while at the gym, Newsweek previously reported.
In a voiceover on the footage captured by Gleason, a voice said that this time she tried to ignore him when he started to engage but then he got in her face. She dropped the weights quickly and said "don't come near me." She told Newsweek that this incident caught on camera was the first time he had gotten in her face.
In Archer's video, she captured a man walking behind her during her set.
"Excuse me," she said. "Do you mind not walking behind the platform while I'm squatting?"
"Move forward a bit then, you don't have to go as far back, do you?" He responded.
"It's where I want to squat," she said.
"Well, then it's where I want to walk," he said.
She looks around the room before walking toward the camera and set the barbell down.
"I left the gym straight away lol" she wrote over the footage.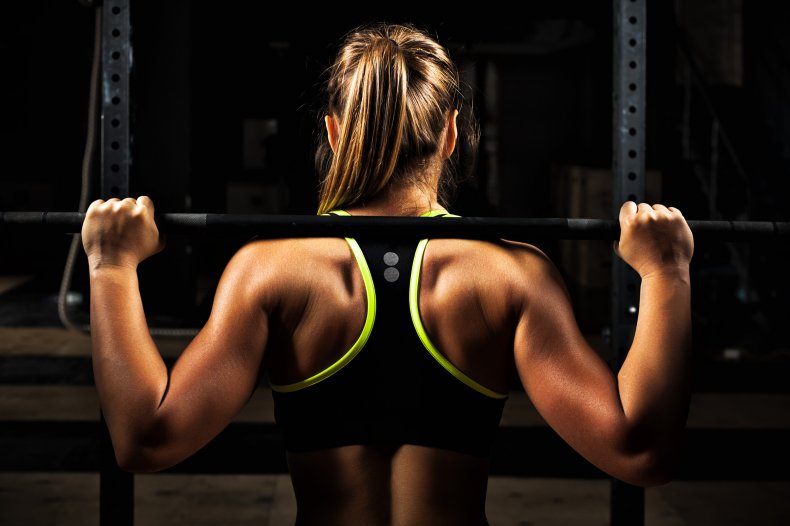 In the comments below the video, Archer wrote "am i too sensitive or was he not rude," then adding "also it was an empty gym."
Many comments on the video supported the influencer saying beyond the action of walking in her personal space, it was his reaction to her confronting him about it that was also offensive.
"Literally so simple for him to say 'yeah of course my bad!' instead of this disrespect," one person wrote.
"He was immediately hostile for no reason!!," another commenter wrote. "You're not in the wrong you asked a simple question and he went on the offensive straight away."
Some people in the comments, though, defended the unidentified man saying "she doesn't need all that space."
Newsweek reached out to Anna Archer for comment.