Woman's Bag Allegedly Catches On Fire In Greece Due to Scorching Sun
A woman posted a now-viral video showing the remnants of her beach bag that she said was torched by the sun on a hot day in Greece.
Eva Bacchoo posted the clip on her TikTok account @evabacchoo on June 24, and it has since amassed more than one million views.
"Just to give you a rough idea of how hot it currently is in Crete, my bag just set itself on fire," Bacchoo said.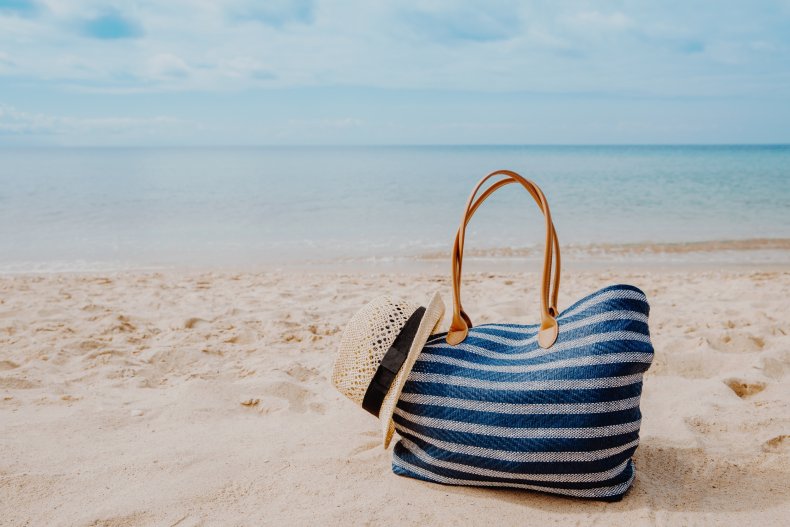 According to California Casualty, an insurance company, an "ordinary fire" involves paper, wood, clothing, trash or plastic.
"This type of fire may occur if you knock over a candle or get a spark from the fireplace," a piece published by the organization stated. "Unlike the other fires, these do respond well to water."
If a fire extinguisher is not readily available, the organization recommended filling a bucket with water and dousing the flames.
Bacchoo showed what her bag looked like after she managed to extinguish it.
"I started smelling burning and I thought, 'Oh, weird,'" she said. "I turned around to get the water out of the bag because I was thirsty, and my bag was burned to a crisp."
She told Newsweek in an email there were some small flames on the bag but found that it was mainly smoking as it burned. Bacchoo showed her bag, and the top of it was scorched and burnt.
Although she initially thought the cause of the fire was the metal button getting too hot, Bacchoo believes a plastic bottle may have acted as a magnifying glass and caused the bag to catch fire.
"It didn't take long to put out, we threw water over it then my boyfriend ran it under a cold shower before putting it in the bin," she said.
In the clip, Bacchoo was horrified to realize that her Apple AirPods were still in the bag and were wet, but she assured viewers in the comments section that they were undamaged.
Aside from the bag itself, none of her other belongings were harmed.
"It's not an ideal situation, I'm going to be honest," Bacchoo said in her video. "I'm actually really annoyed because it's my favorite bag."
TikToker Reactions: 'New Fear Unlocked'
Viewers were just as stunned as Bacchoo.
"It's a good job you needed a drink," one TikTok user wrote.
"New fear unlocked," commented another.
One cautioned others to leave their belongings in the shade, and many took the video as a sign to protect their personal items against the sun.
Other TikTok videos have shown people's experiences with fires.
A woman posted a video showing what her apartment looked like after her air fryer reportedly exploded.
One couple's wedding exit went viral after they intentionally lit themselves on fire.
Another video showed the moment that a bride inadvertently set her bouquet on fire after she set it down on a table covered in lit candles.