Woman's Body Found in 'Blood-Soaked' Duffel Bag by Busy Walking Path: Police
A woman's body was found in a "blood soaked" duffel bag near a popular Queens park Saturday morning, according to police.
A person walking near Forest Park came across the bag at about 8:11 a.m. and called 911, a New York Police Department (NYPD) spokesperson told Newsweek. The body was found in the area of Metropolitan Avenue and Forest Park Drive—located near the eastern end of the park.
The person, who found the body, is not considered to be a person of interest. The NYPD also noted that the body was not dismembered, despite initial reports.
The woman was later identified as 51-year-old Orsolya Gaal, according to local television news station WNBC. She lived about a half mile from where she was found, and a teenager, who lives at the home, was questioned and later released.
Her husband was out of town when her body was discovered, but was returning in the aftermath of her death, the news station reported.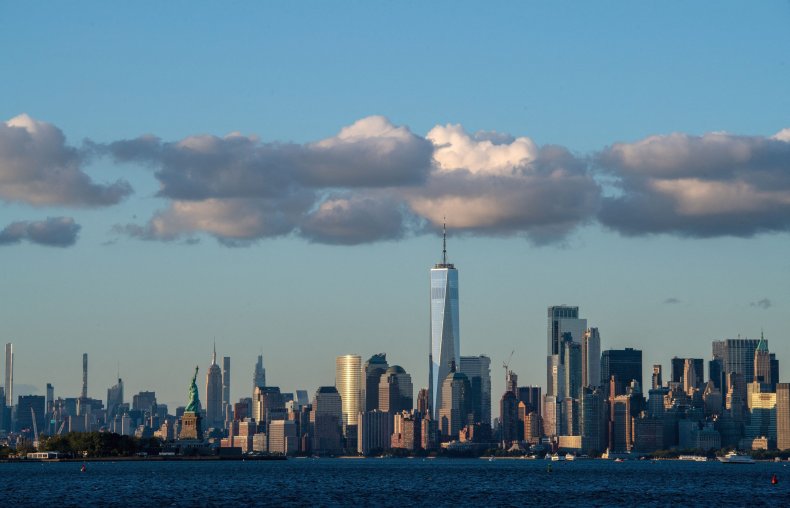 Much still remains unknown about the incident—including the details that led up to her death. Additionally, no suspect has been arrested in the case.
Glenn Van Nostrand, 51, told the New York Post that he found the bag while walking with his two dogs. They became agitated over the bag, prompting him to look inside—where he saw black, ankle-length jeans, a belt and a woman's body in the fetal position.
"It's shocking," he told the newspaper. "My personal feeling is a broken heart for whoever this is. My heart was in my throat the entire time. "
Nearby resident Linda Gorniaczyk told the Post that the horrific discovery is "scary."
"It's freaky. As a woman, it's scary. You listen to true crime stuff and you don't want to see it in real life, especially in your neighborhood," she said.
The discovery comes as the city already remained on edge over a shooting in a Brooklyn subway station earlier this week that again put public safety in the city in the national spotlight.
Last Tuesday, a man opened fire on a Manhattan-bound subway train in Brooklyn's Sunset Park neighborhood during the morning rush hour. In total, 10 people were shot, with 29 people in total suffering injuries. Police arrested Frank James in the shooting, which has rattled the local community. The shooting has renewed discussion about the city's public safety.
Also on Saturday, shots were fired onboard a subway train in the Bronx at about 1:50 a.m. The shooting occurred while the northbound 4 train was near the 183rd Street station. Nobody was injured in the shooting, and police have made no arrests by Saturday morning.
People finding bodies in duffel bags occur from time-to-time. In January, a newborn baby was found dead inside of a duffel bag by firefighters shoveling snow in Chicago.
Update 4/17/22, 11:59 a.m. ET: This story has been updated with additional information and background.