Women Can Be Blocked From Birth Control Coverage By Employers, Says Trump Nominee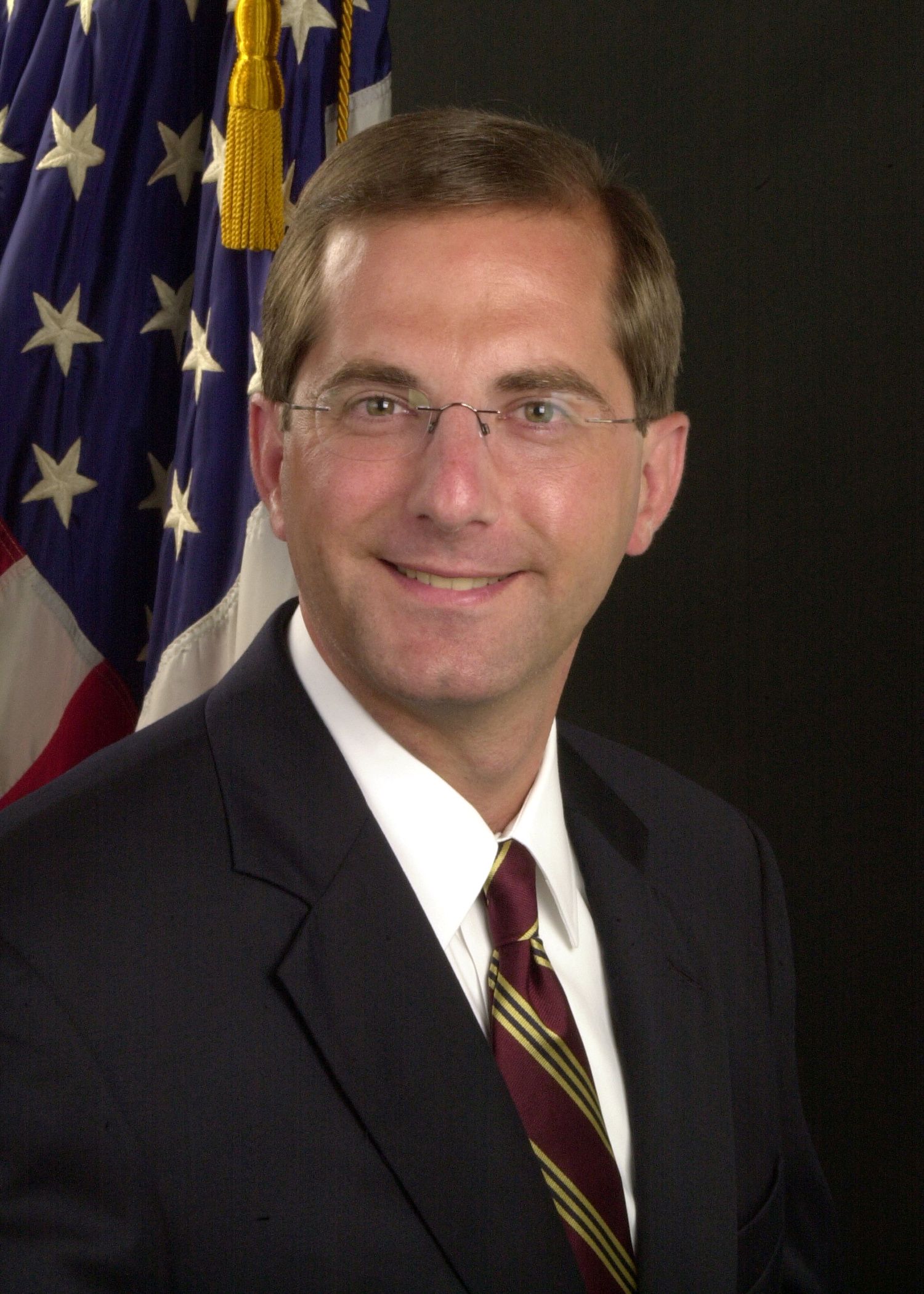 Updated | President Donald Trump's pick for Department of Health and Human Services secretary agrees that employers should be able to block access to birth control for the sake of protecting their personal views on what federal health officials say is a crucial part of women's health.
"We have to balance a woman's choice of insurance with the conscience of their employers," Alex Azar said at Wednesday's Senate confirmation hearing. He went on to call this safeguarding of employers' conscience part of "American values."
The answer by Azar—best known for his controversial ties to the pharmaceutical industry—did not impress Senator Patty Murray (D-Wash.), who had asked for his opinion on birth control.
"I'm concerned that Trump has sent us another extreme ideological nominee," Murray said, adding that Azar seems to side with "ideology over science and right-wing politicians over women."
Azar's response to her question, about whether women should have access to the health care their doctors recommend, proves the nominee is on the same page as the Trump administration, which rolled back the Affordable Care Act's requirement that employers provide employees with birth control coverage in October. In the new guidelines, officials stated the administration was merely building on the country's history of "providing conscience protections" for employers who opposed contraception on the basis of "religious beliefs or moral convictions."
Until now, however, Azar hasn't been extremely forthcoming with his own views about women's reproductive rights, except for during the early 2000s, when he served as the deputy secretary of HHS under President George W. Bush. At the time, Azar commended Bush on signing the "Born-Alive Infants Protection Act," legislation President Barack Obama, then a senator, opposed because he believed it undermined the abortion rights guaranteed by Roe v. Wade.
Advocates for reproductive rights are concerned what Azar's confirmation would mean for HHS, though he certainly would not be the first anti-choice, anti-birth control official in the Trump administration.
"No matter who's nominated as the next HHS secretary, this administration is still stacked with anti-women's health ideologues and extremists hell-bent on attacking women's health," Dawn Laguens, executive vice president for Planned Parenthood Action Fund, said in a statement.
"While we hope for a Health and Human Services Department that supports women's health, considering who makes up this department and the actions they've taken already, it looks like we can only expect more of the same: attacks on the basic health care that millions rely on."
If confirmed, Azar would join Teresa Manning, who oversees the department's Title X program, which distributes family-planning funds to organizations across the country. Manning has said she believes contraception "doesn't work," and news of an impending change to Title X suggests her factually incorrect view on birth control may be written into nationwide policy.
According to The Hill, the Trump administration is slated to announce a change to Title X rules, which would potentially take away federal funds from abortion providers like Planned Parenthood and give anti-abortion organizations opportunities to apply for the program's grants instead.
Azar didn't comment on Title X at Wednesday's hearing, but his comments on women's right to access birth control are suggestive enough.
"Every person deserves access to quality, affordable health care from a provider they know and trust," Laguens said. "People have the right to access the birth control and other basic health care like cancer screenings so they can stay healthy and plan their futures. Americans will not stand for an HHS secretary who would erode that right."