Wonder Woman's LGBTQ Origins Spark Debate After Actress' Tweets
Lynda Carter, the original Wonder Woman actress, sparked a debate online after she tweeted about the superhero's LGBTQ origins.
On Wednesday, which marked the start of Pride Month, Carter, who previously played Wonder Woman in the 1970s television series, posted a photo of the superhero surrounded by rainbow colors.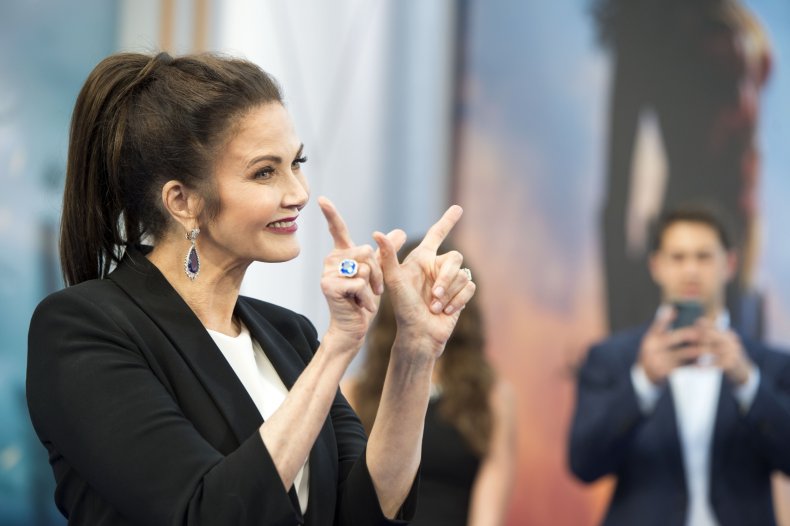 "Happy Pride! So excited to celebrate with all my LGBTQIA+ friends and fans. Art by Paulina Ganucheau for @DCComics," Carter wrote in the tweet.
Shortly after the tweet, Carter received an array of responses, with many showing support, while others criticized the actress for relating the superhero to the LGBTQ community.
"Wonder Woman IS NOT A SUPER HERO FOR GAYS!" Twitter user Amber Heffner wrote in response.
On the other hand, Twitter user Benjamin Ryan wrote, "Wonder Woman is the original lesbian icon."
In a series of subsequent tweets, Carter went on to defend her stance writing, "I didn't write Wonder Woman, but if you want to argue that she is somehow not a queer or trans icon, then you're not paying attention. Every time someone comes up to me and says that WW helped them while they were closeted, it reminds me how special the role is."
In another tweet, Carter wrote "You're right. She's a superhero for bisexuals!" and shared a 2016 article where the comic book's author, Greg Rucka, spoke about the superhero's LGBTQ origins.
In the article, Rucka spoke to Comicosity and was asked about the superhero's LGBTQ origins since she, Diana of Themyscira, lives in an all-female society in the comic books and movies.
"It's supposed to be paradise. You're supposed to be able to live happily. You're supposed to be able—in a context where one can live happily, and part of what an individual needs for that happiness is to have a partner—to have a fulfilling, romantic and sexual relationship. And the only options are women," Rucka said. "But an Amazon doesn't look at another Amazon and say, 'You're gay.' They don't. The concept doesn't exist. Now, are we saying Diana has been in love and had relationships with other women?"
Rucka added that as he and Nicola Scott, one of the author's collaborators on the comic book series, "approach it, the answer is obviously yes."
In addition to sharing the 2016 article, Carter also posted several other tweets about her support for the LGBTQ community.
"Well, it seems I've stirred things up a bit...While you're here, you should consider supporting these orgs during #Pride: @audrelorde @SRLP @TransLifeline...and if you're a parent, there's always @PFLAG," Carter wrote.
DC entertainment declined to make any comments in response to Newsweek's request.