Wondering How Amazon's 'Making the Cut' Is Different From 'Project Runway'? Here Are 4 Ways
Heidi Klum and Tim Gunn can be back in your life immediately. All you need is an Amazon Prime Video account.
The beloved faces of Project Runway—who announced in 2018 that they were leaving that long-running fashion-competition series after 16 seasons—have joined forces once again for a new venture: Amazon's Making the Cut.
To longtime fans of Project Runway, the premise behind Making the Cut will no doubt sound similar. Twelve fashion designers are competing for a grand prize; they meet up with Gunn, their mentor, in New York; and each episode, they create designs to secure their safety and remain in the competition until a winner is declared.
So what's the difference between Project Runway and Making the Cut? According to Klum, the new series is "the show I have always dreamed of doing." That's what she told Newsweek recently, adding, "Project Runway will always be a part of our lives and it was a stepping stone in creating Making the Cut. They are two different shows and we hope that the fans will enjoy and learn to love Making the Cut as much as they do Project Runway."
Below, we've listed four key ways that Making the Cut is different from its predecessor.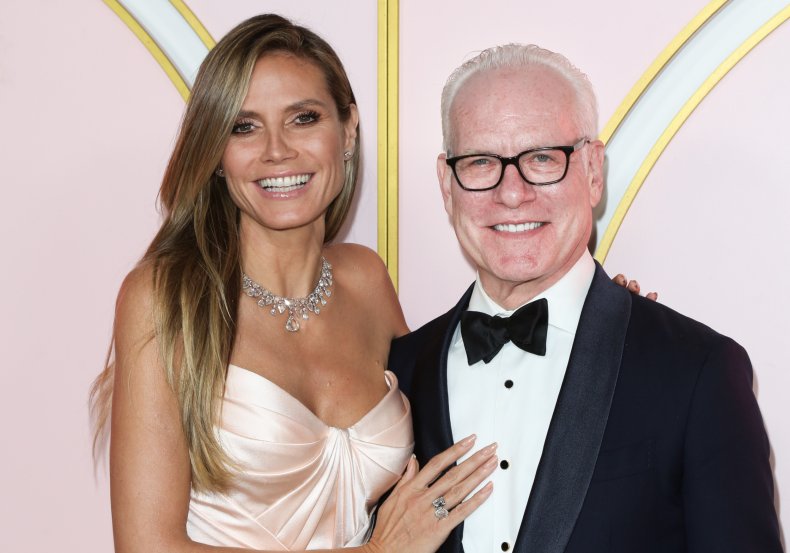 The Travels
The first season of Making the Cut—which debuted on Amazon Prime on Friday—starts with something splashy: a trip to Paris, so the first runway challenge can take place in front of the Eiffel Tower. If that's not impressive enough, just know that that isn't the only place the designers will travel to for inspiration; they'll also embark on a journey to Tokyo.
And unlike Project Runway, which gave designers a very short amount of time to devour the aisles of Mood Fabrics, designers can get up and leave the workroom any time to find inspiration in the city where they're momentarily residing. Lunch break, anyone?
The Assistance
Making the Cut's competition doesn't rely so heavily on technical skills. Instead of spending all of their workdays hand-sewing designs for their two looks every episode, contestants are given overnight assistance to take care of some of the most time-consuming work.
"Heidi and I were intent upon making this new show as relevant to the fashion industry as possible," Gunn told Newsweek. "Few designers can maintain a successful career when making everything themselves. I want to be clear that these assistants were for sewing only; no cutting, no drafting, and certainly no designing."
This doesn't mean the time crunch isn't real, though. Designers still struggle to produce all of their wild ideas in the timespan given to them; the extra help simply allows them to put more effort and thought into bigger ideas.
The Backgrounds
The designers featured on Making the Cut already have some super-impressive experience. Designer Ji Won Choi already had an Adidas collaboration before appearing on the show, Jonny Cota has a well-known label called Skingraft and Will Riddle is currently the project development manager at Kith.
Something viewers might also notice is that the designers are kind and willing to assist each other. That means there's less of the louder drama that could be found on Project Runway, and a more supportive environment among the competitors. Maybe that comes from casting people who are a little more established and have more professional experience, or maybe it's just because they've found a group of really understanding people.
The Prize
The winner of Making the Cut's first season will go home with a $1 million prize. That's considerably more money than what's offered on Project Runway, which started by offering contestants $100,000. (In its 17th season, after Klum and Gunn left the show, the show began offering a $250,000 prize.)
There's another benefit, too: One of the winning designs from each episode will become available to buy on Amazon immediately after the episode debuts on Amazon Prime. That means the designers get instant, tangible exposure while fans can feel like they're connected to the show and on-screen styles they love.