Wood Bison Will Return to Alaskan Wilds This Week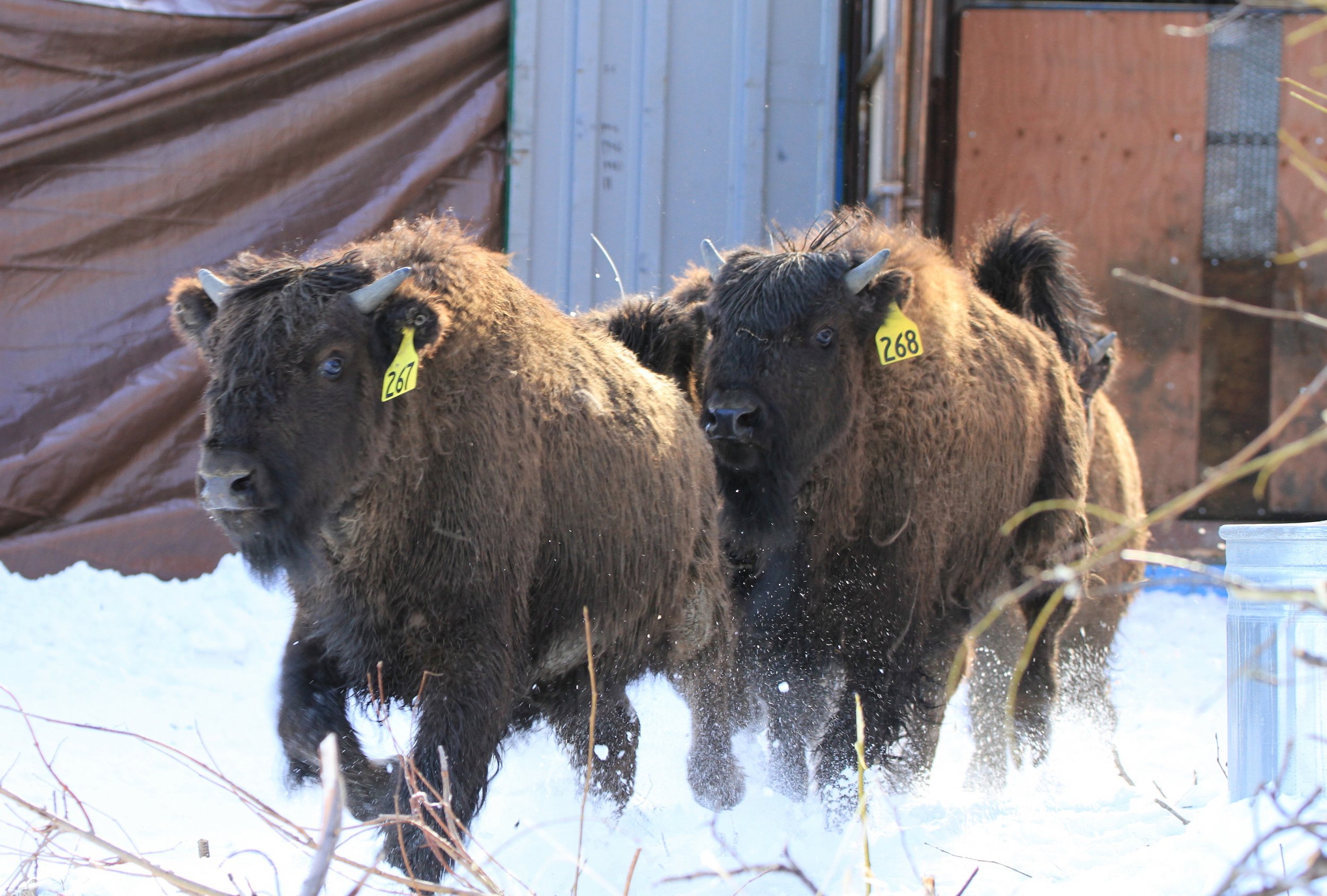 North America's largest animal, the wood bison, was thought to be extinct due to overhunting in the mid-20th century. But then a small herd of these animals, once found throughout much of western Canada and Alaska, were discovered in a remote area of Alberta in 1957.
Since then, the animals have recovered somewhat through various breeding programs, and now have a total Canadian population of about 11,000. But none have returned to the Alaskan wilds, where they once thrived.
That will change any day now. Officials have flown 100 wood bison to Shageluk, a small village in southwestern Alaska, where the animals are acclimatizing to their new location. Later this week, biologists with the Alaska Department of Fish and Game will lead them into grasslands just outside the village.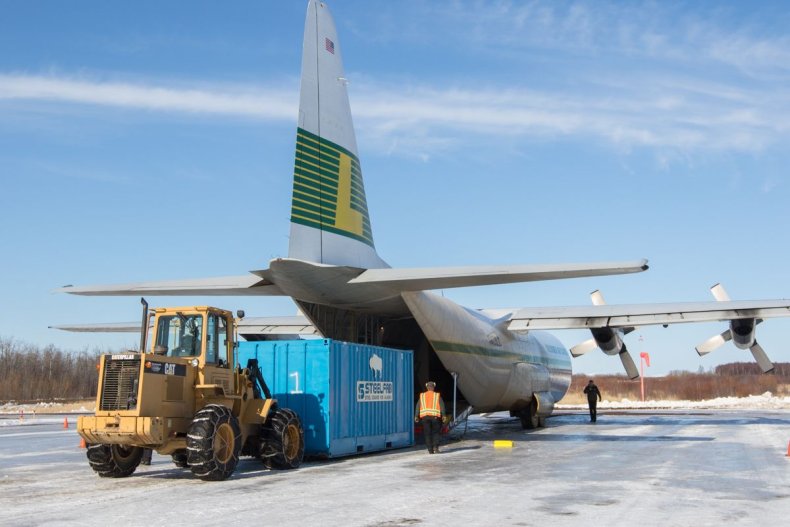 It will be a triumphant return for an animals that hasn't existed in its native American habitat for more than a century, says Scott Michaelis, with the Alaska Wildlife Conservation Center outside Anchorage, where the beasts were bred.
Wood bison, larger cousins of plains bison and known scientifically as Bison bison athabascae, can reach weights above 2,000 pounds. For that reason they are quite challenging to transport, Michaelis says.
But luckily, the animals' voyage, via C-135 aircraft, came off without a hitch, he says. In total, 50 females and 50 sub-adults made the trek over a three-day period last week. About 25 of the females are pregnant, and are expected to give birth to calves sometime in May in their new native habitat.
The conservation center hopes to transport 30 or so large males to join the new herd sometime this summer, Michaelis says.
For more on the wood bison reintroduction, check out Newsweek's previous coverage of the project.