Today's 'Wordle' Word of the Day #244 Answer and Puzzle Clues - February 18
Although it's not an uncommon word by any stretch of the imagination, the answer to Wordle #244 might just catch you off guard. To help you solve the latest brainteaser on February 18, Newsweek has put together a handy guide with some hints and tips.
As is the case with any Wordle puzzle, you could get lucky with your starting word here and reveal several yellow and green tiles at once. Yet it's equally possible that you might not get much information at all from those initial guesses, leaving you to desperately try to salvage the situation before you run out of attempts.
The difficulty level will vary from person to person, as we all have different strategies and go-to words. For instance, the game's own developer Josh Wardle (who doesn't know the answers ahead of time because they are randomized) likes to spend his first few tries eliminating as much of the alphabet as he can.
Wordle has experienced a huge surge in popularity this year. When it launched to the public in October 2021, it had just 90 active users. Now, it's regularly pulling in millions of players each day and it has become such a hit that The New York Times Company (which already had its own crossword) decided to purchase it for a seven-figure sum.
The game's dramatic spike in popularity Is illustrated by the below graphic from Statista.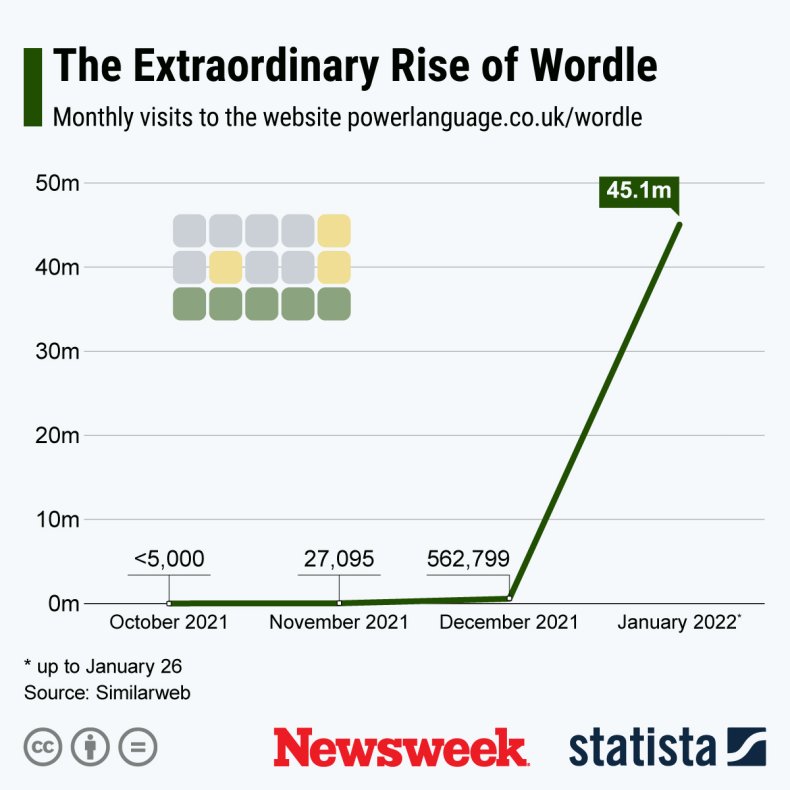 Wordle #244 Tips for February 18
The word of the day for February 18 will be revealed at the end of this article. Before we get to that, here are some clues that might help you work it out on your own.
Hint #1: The thing that could potentially trip you up with Wordle #244 is that it has a repeating consonant. The letter in question is used in the first and fourth tiles
Hint #2: There are also two vowels in the word, which are the second and fifth letters
Hint #3: For a starting word, you might want to try "Doggy" as that will reveal three green tiles
Hint #4: If you are a fan of a certain 2004 sports comedy movie (which has the answer in its title) you might lump this word together with "Duck", "Dip" and "Dive"
Hint #5: Wordle #244 also rhymes with "Lodge"
Hint #6: Merriam-Webster defines Wordle #244 as the "act of evading by sudden bodily movement"
Wordle #244 Answer for February 18
The solution to Wordle #244 is "Dodge." That second "D" might have thrown you off if it doesn't occur to you to reuse letters.
The Wordle puzzle refreshes every 24 hours at 7 p.m. ET. If you can't wait until then, you might want to try the geography guessing game Worldle or some of these alternative word puzzles instead.