'Wordle' March 21: #275 Answer and Today's Word Puzzle Clues
Wordle can sometimes prove a tougher challenge than one might expect, and one day's puzzle might be vastly more difficult to solve than the last.
In cases such as these a hint might be necessary, and Newsweek has collated several such clues to push players towards the correct outcome.
The answer for today's Wordle will also be provided below.
The daily brainteaser gives players six chances to guess the five-letter word of the day, and it provides a useful color-coded system to help them do so: A grey tile means the letter is not in the word, a yellow one means the letter is in the wrong place in the word, and a green tile means the letter is in the right place.
Wordle was originally created by Josh Wardle as a game for him and his wife to play, and he made it available to the public in October 2021—at which point it quickly became a global phenomenon.
The game now has over 45 million users who play Wordle each and every day and Wardle sold the puzzle to The New York Times in January 2022, and it moved to the publication in February 2022.
Wordle #275 Hints for Monday, March 21
As always, Newsweek has put together five clues to help players guess the five-letter word in six tries, and each hint will be more revealing than the last.
Players can stop reading the hints at the point they feel most confident in the answer, and if it is the answer they are looking for then they can simply scroll to the bottom of this article.
Hint #1: Today's Wordle is the plural form of a possessive adjective.
Hint #2: Non-binary people, or those not wishing to assume another person's gender identity, might use this word rather than other possessive adjectives.
Hint #3: Words that rhyme with today's Wordle include "care" and "air."
Hint #4: Wordle #275 does not have synonyms as one might expect, but alternate readings can refer to other possessives like "yours."
Hint #5: Merriam-Webster defines today's Wordle as "relating to them or themselves especially as possessors."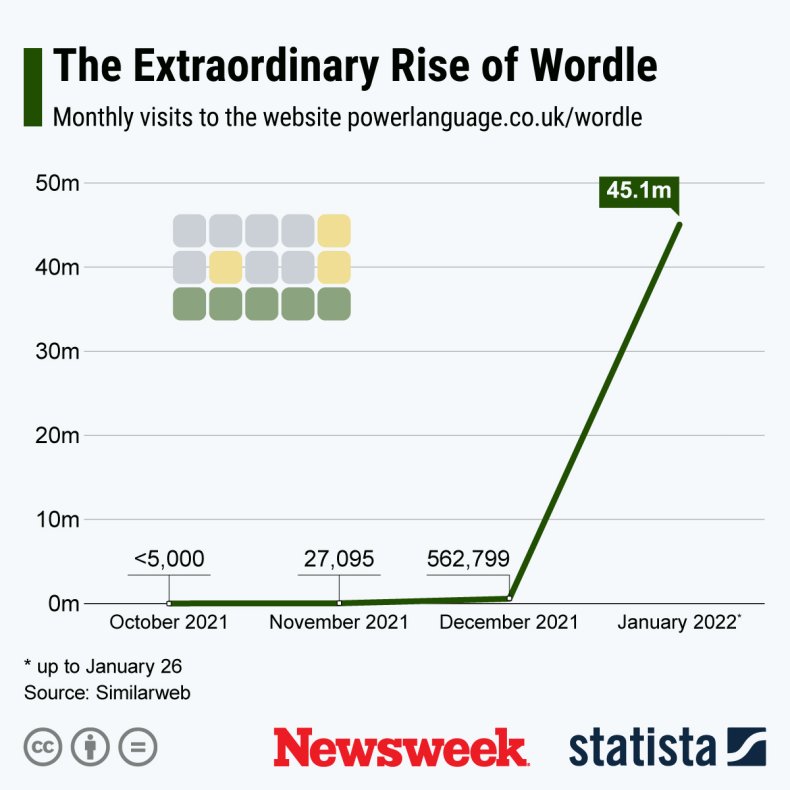 Wordle #275 Answer for Monday, March 21
The answer to today's Wordle is "Their".
Wordle updates everyday at 7 p.m. ET, at which point the next word of the day will be available for users to try their hand at guessing.
Some players may be looking for something else to bide their time with while they wait for Wordle to refresh, and they may well enjoy these similar word puzzles.