Wordle can be tough to figure out some days, particularly when its word repeats certain letters unexpectedly, such as in answers like "vivid".
The puzzle game provides players with some help towards reaching the correct end result by using a color-coded system: Grey for when the letter isn't in the word; green when it's in the right place; and yellow when it's in the word but it's in the wrong spot.
While this is certainly useful, sometimes a hint of two could be the tipping point players need to guess the right word of the day, so Newsweek has collated a number of clues to assist.
The answer for today's Wordle is also at the end of this article—simply scroll to the bottom if you wish to see what the word is.
Wordle was created by Josh Wardle who made it public in October 2021, and it quickly became a global phenomenon and gained over 45 million users after starting out with just 90 active players.
Wardle sold the puzzle game to The New York Times in January 2022 and the publication took ownership of Wordle in February.
'Wordle' #283 Hints for Tuesday, March 29
As always, Newsweek has pulled together five hints that will help lead players onto the right path, and the right word.
Each clue is more revealing than the last so users can stop reading them at the point they feel most confident in the answer.
Hint #1: There is only one vowel in Wordle #283 that will be revealed by using the starting word "adieu."
Hint #2: Cinderella's Godmother used today's Wordle while declaring that the soon-to-be princess would go to Prince Charming's Ball. Similarly, Gandalf the Grey used the word when facing off against the Balrog in The Lord of the Rings: The Fellowship of the Rings.
Hint #3: Words that rhyme with Wordle #283 include "canal," "corral," and "morale."
Hint #4: Synonyms for today's Wordle include "have (to)," "must," and "need."
Hint #5: Merriam-Webster describes Wordle #283 as something "used to express what is inevitable or seems likely to happen in the future" and as something that is "used to express determination."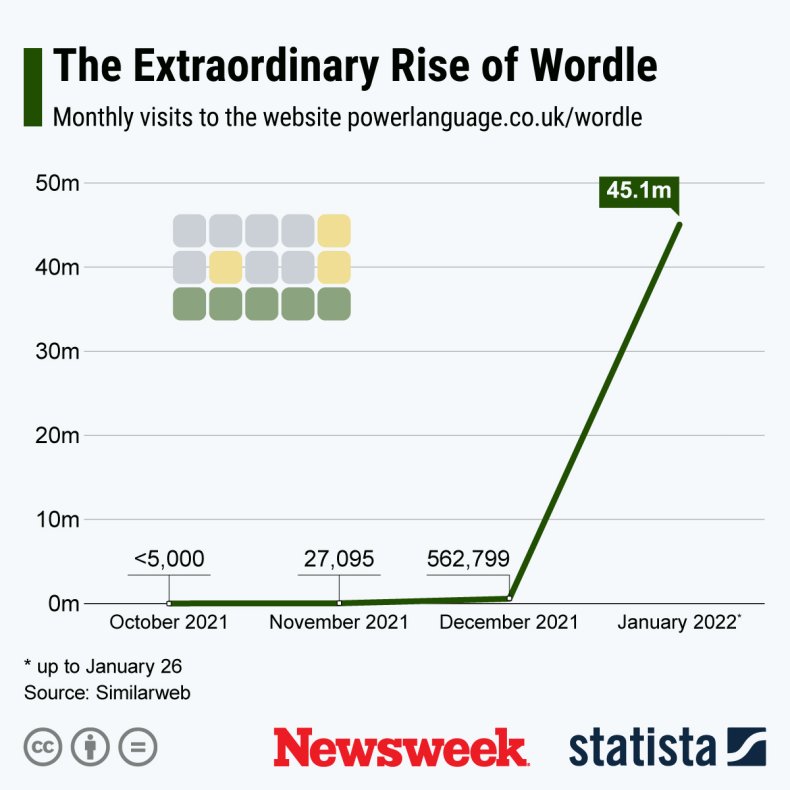 'Wordle' #283 Answer for Tuesday, March 29
The answer to today's Wordle is "shall."
Wordle refreshes itself everyday at 7 p.m. ET, at which point the next word of the day will be available for users to have a go at.
For players who need to something else to fill their time with while they wait need look no further than these similar word puzzles.