Wordle #341 Word of the Day: Check Out Thursday's Puzzle Answer and Clues
Wordle is the viral word game available on The New York Times website which reliably arrives every day for puzzle fans to attempt.
Wordle has a beautifully simple premise, with the puzzle tasking players with figuring out a five-letter word in no more than six guesses.
The best way to guarantee success in the game is to pay close attention to the color of the tiles after each guess.
When a tile turns gray, the corresponding letter does not appear anywhere in the answer.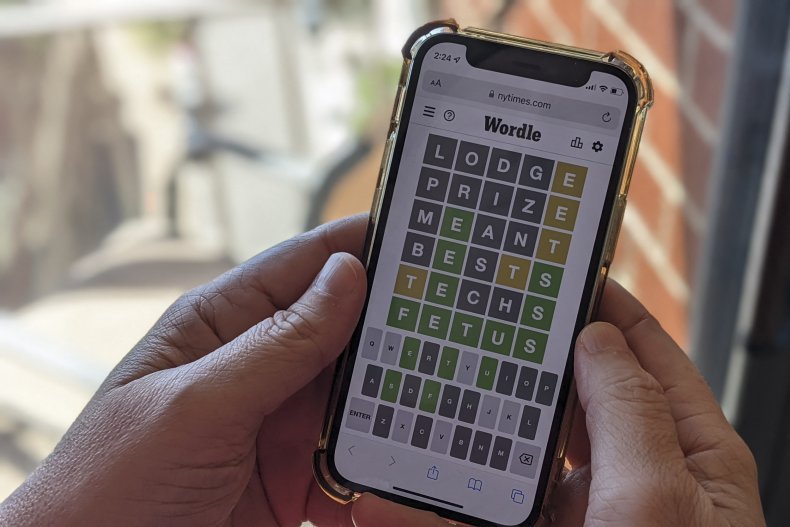 If the letter guessed is included in the solution, just in another position, the tile turns a light yellow color.
But if Wordle players are lucky or clever enough and the tile turns green, they know for certain the letter is in the answer and in exactly the correct position.
Wordle keeps a comprehensive record of each player's statistics, detailing how many correct answers they have obtained and the duration of their winning streaks.
PR professional Jo Jessop-Maloney enjoys how the online exercise engages her brain.
She told Newsweek: "As an English literature graduate and communications and PR expert, words are something I love.
"I love writing, I love reading, I love learning new words, I love learning about the origins and development of words, so, when Wordle came along—I loved it!
"I've been playing Wordle daily for a few months now and I enjoy; how quick it is to play, that it's not time-limited so you can think about your answer—it feels like code-breaking, I love how it's just one a day and how it gets the brain going."
Spoiler alert: the answer to May 26's Wordle #341 is found at the bottom of this article, so take care when scrolling down and remember to return tomorrow for more hints.
Wordle Origins
This puzzle classic was created by an East Coast-based software engineer in conjunction with his partner, during the depths of the pandemic.
Josh Wardle created the guessing game as a labor of love for the pair of them.
But after playing Wordle, the game quickly gained traction among his family and word about it soon spread far and wide.
In early November 2021, it is thought that fewer than a hundred people played it, but two months later more than 300,000 were playing, according to the puzzle's current owners The New York Times. There are understood to be millions of players today.
Since its release, Wordle has since inspired several other daily word games ending in "dle", in homage to the original, such as Quordle, Octordle and Worldle.
The Statista graph below charts the remarkable rise in Wordle's use among puzzle fans worldwide.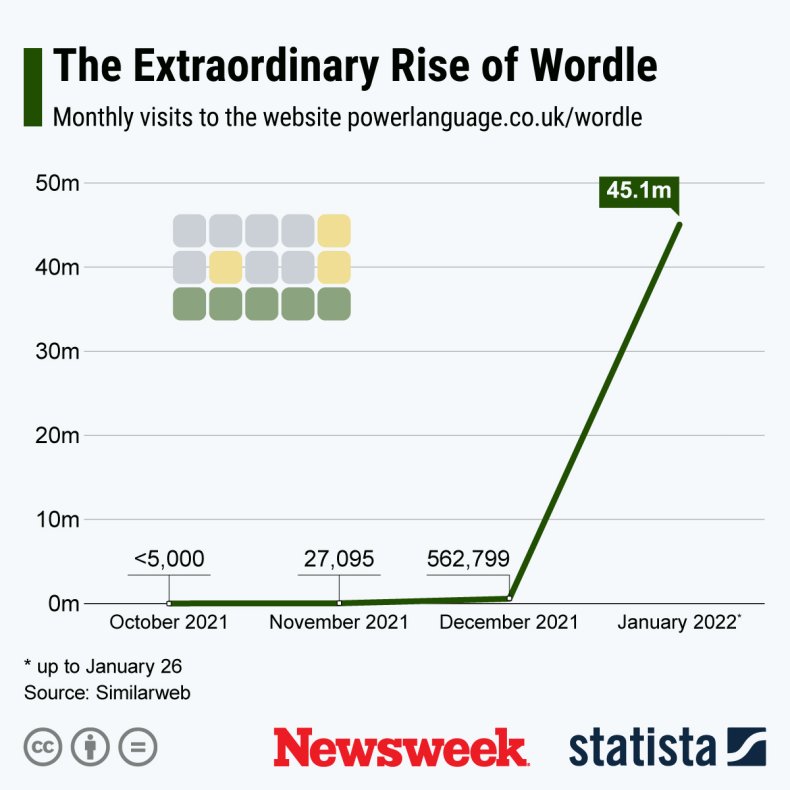 Wordle #341 — Four Hints for Thursday, May 26, 2022
The answer for the Wordle as the working week reaches its final stretch is predictably tricky, so take your time over your guesses.
Hint #1: The answer for Wordle #341 contains two vowels.
Hint #2: Players can be forgiven for finding today's word a little harder than usual, as it features two identical letters sitting side-by-side
Hint #3: Dictionary Merriam Webster defines the Wordle #341 answer as "a useful or valuable thing or person."
Hint #4: Synonyms for the Wordle #341 answer include: "property," "resources," "estate," "holdings," "possessions" and "effects."
Wordle #341 Answer for Thursday, May 26, 2022
Still stuck after these hints? The answer to Wordle on Thursday, May 26, is "Asset."
Wordle refreshes daily at 7 p.m. EDT (4 p.m. PDT), with a word for puzzle enthusiasts to tackle.
Wordle fans wanting something more while they wait for another daily brainteaser can attempt some more word-based puzzles right HERE.