Today's 'Wordle' Guide: #360 Answer and Clues for Tuesday, June 14 Puzzle
It seems difficult these days to find someone who hasn't played Wordle or hasn't at least tried it.
The online digital puzzle created by Josh Wardle became a huge success, so much so that The New York Times Company bought it in 2022.
Currently, it is reported that today, over a million people play Wordle daily. Several similar games have emerged in its wake, including Quordle, Squabble and Herdle, which is a testimony to how much of a success it is.
If you haven't tried it yet, the daily word game is free to access here. You play it by trying to figure out a single five-letter word in six guesses or less, and all the clues provided are all color-coded.
Often at times, completing the online digital puzzle can be quite challenging; luckily Newsweek has got a few tips and hints, so you can solve today's Wordle. If you're truly stumped, we've got the answer for today's Wordle too.
If you're new at Wordle, we've got some general advice that may help you out. In general you should try avoiding certain letters such as X, Z and Q until later on, when you have a better understanding of what the answer could be.
We would also recommend that you not use the same letter twice on your first attempt.
Wardle, Wordle's inventor, has stated that he likes to spend his first few tries eliminating as much of the alphabet as he can.
You should also try to be aware of words with double letters, such as "sweet" or "better."
Matthew Robinson, a junior client service director at Definition Agency, claims to have had a "100 percent win record since starting to play the game in January."
When it comes to tricks to solving the online puzzle game, he states that:
"One tip that I have is to try, where possible, to cover as many vowels as possible in your first two words, as it really helps to narrow down the options and puts you in a good position to get a 3/6."
Wordle #360 Tips for Tuesday June 14
Hint #1: Today's Wordle starts with A
Hint #2 : It has three vowels
Hint #3 : All of the vowels are evenly spaced apart
Hint #4 : The word is used when someone's trying to make amends for their past actions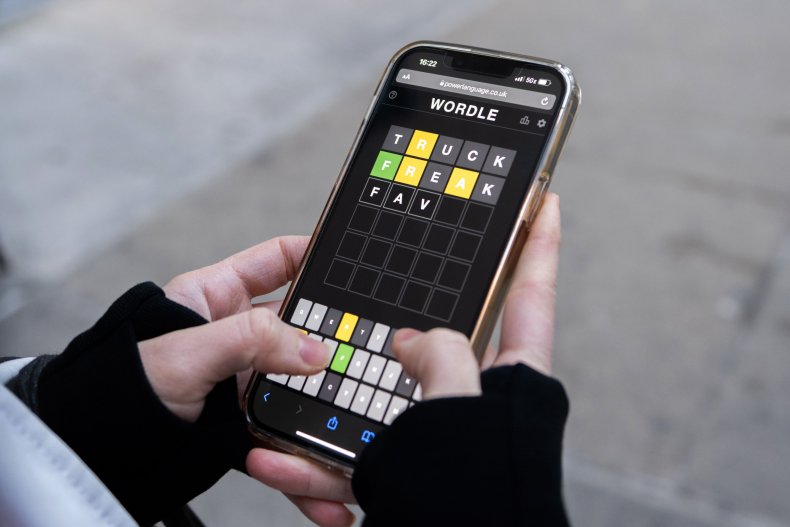 Wordle #360 Answer for Tuesday June 14
Still unsure? Okay the the Wordle #360 answer for Tuesday, June 14 is "Atone."
The next Wordle puzzle will be available today at 7 p.m. ET, as this is when the daily update occurs.
But, whilst you wait for it to refresh, why not try other similar online digital puzzles, such as the geography guessing game Worldle or some of these alternative word puzzles instead?