'Quordle' #127 Answer: 4 Clues to Solve Today's Puzzle—Tuesday, May 31
Quordle, the daily brain teaser, is back on the final day of the month with yet another tricky word puzzle to crack.
The puzzle was born months after Wordle, the online puzzle game that became a global gaming and puzzle phenomenon in 2021. Quordle is much trickier than its distant ancestor, as it has four times as many solutions for word game enthusiasts to solve every day.
Although both games use a yellow, green, and gray square system to indicate whether a player has guessed a letter correctly, The New York Times' Wordle gives players six attempts to crack a single five-letter word, while Quordle users must figure out four five-letter words in just nine tries.
Quordle has four grids on the screen at once, and every word choice players make are shown in all of the grids.
The daily word game is free to access at Quordle.com.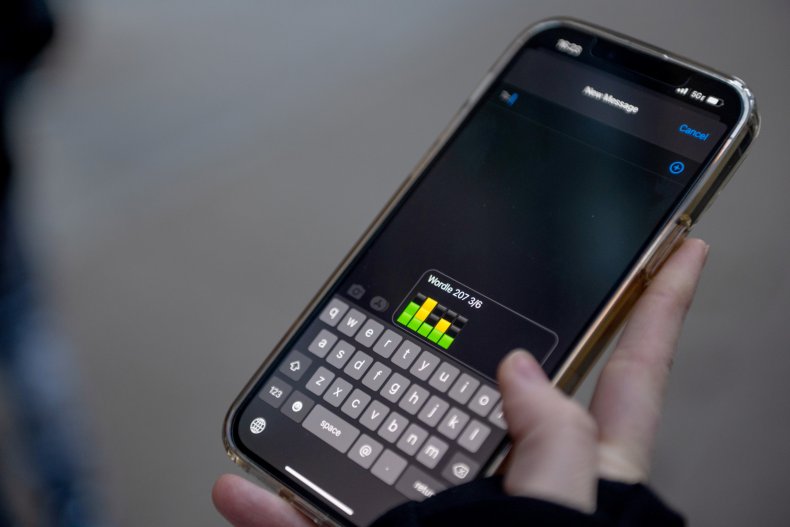 Completing the challenge is far more tricky than it may first appear. Fortunately, Newsweek has rounded up a quartet of tips and solutions for people attempting to crack Quordle #127 on Tuesday, May 31.
Note: Scroll down carefully, as the four solutions for Quordle #127 can be found at the bottom of the page.
Quordle General Tips and Advice
If you are new to Quordle, a key strategy that will help you narrow down your choices when attempting to crack the daily brain teaser is to first choose words that contain as many vowels as possible, such as "audio" or "adieu."
Quordle #127 May 31 Hints And Tips
Use Newsweek's tips listed below to help crack today's answers before using up your nine attempts.
Hint 1: Word one for Quordle #127 begins with the letter P, contains the vowel U, and is defined by the Merriam-Webster dictionary as to pull or pick off or out, or to remove something.
Hint 2: The second word for Quordle for Tuesday, May 31, contains the vowels A and E, and can either mean a hole dug in the ground for a coffin or a dead body, or urgent, very bad, and serious.
Hint 3: Quordle #127's third word begins with the letter M, and is defined as small or minute two-winged fly that forms swarms and breeds near water or marshy areas.
Hint 4: Synonyms for the final word for May 31's Quordle include succulent, tender, moist, ripe, and luscious.
Quordle #127 Answers
Still need some help cracking Tuesday, May 31's puzzle? Newsweek has the four answers for today's challenge below.
Answer 1: Pluck
Answer 2: Grave
Answer 3: Midge
Answer 4: Juicy