Today's Wordle #426 Clues and Answer for Friday, August 19
Wordle has become a worldwide phenomenon, with millions of people playing the online brainteaser every day.
The premise is quite simple. The online puzzle refreshes daily, so every day Wordle players must guess a five-letter word using a color-coded system that shows how close they are to getting the right answer.
If you haven't tried it yet, you can do so here.
When a letter is in the right position it will turn green. Any letters that are in the word but have been placed in the wrong position will turn yellow. Letters that aren't in the word will go gray. The idea is to guess the word in six tries or fewer.
Josh Wardle originally created the online puzzle for his partner, Palak Shah, but it soon took the world by storm.
Wardle first began working on the game in 2013, and completed it during the COVID pandemic. He released the game to the public in October 2021.
It became such a phenomenon that The New York Times Company bought Wordle from its creator in January 2022 for a seven-figure sum.
'Wordle' #426 Hints and Clues for Friday, August 19
Whether you're a newbie or a seasoned professional, we recommend that your first guesses be words with plenty of vowels, such as "audio" or "quiet". You should avoid consonant-heavy words such as "crisp" or "fuzzy". Wardle, the game's developer, likes to spend his first few tries eliminating as much of the alphabet as he can.
The word of the day for August 19 will be revealed at the end of this article, so we recommend that you scroll down carefully.
Newsweek has four hints to help you solve Wordle #426:
Hint #1: The word starts with the letter "S"
Hint #2: It contains one vowel
Hint #3: It ends with the letter "G"
Hint #4: The word describes a gesture made with the shoulders.
'Wordle' #426 Answer for Friday, August 19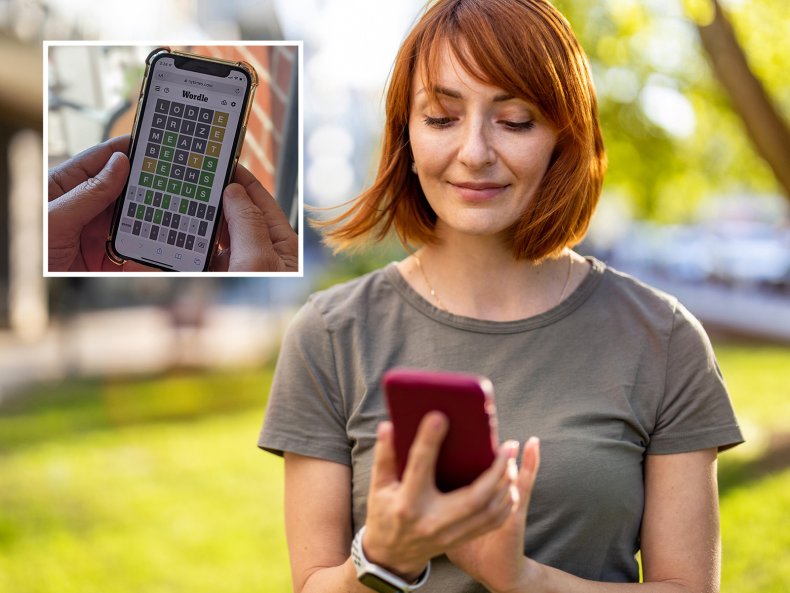 The answer to Wordle #426 is "SHRUG." Merriam-Webster describes the word as:
a verb meaning "to raise or draw in the shoulders especially to express aloofness, indifference, or uncertainty"
or a noun meaning "a woman's small waist-length or shorter jacket"
Wordle updates every day at 7 p.m. ET, so if you didn't get the answer this time, it won't be long until you can have another go at the puzzle. If you don't want to wait too long for it to refresh, why not try a similar brainteaser, such as the geography guessing game Worldle or one of these word games?