Wordle Today #622 Tips and Answer for Friday, March 3 Challenge
Wordle was invented by Josh Wardle, a New York based software developer, during coronavirus lockdown. After being released to the public in October 2021, the game developed a loyal following with fans around the world sharing their results on social media.
Speaking to Newsweek in January 2022, Wardle admitted that, despite developing Wordle, he sometimes still struggles with the game.
He explained: "Well, I did create Wordle and I'm not very good at it, so there's your answer! I'm afraid I'm not really the best.
"[My partner] and I play it on the couch together each morning. She will consistently get it in three goes, which is way, way better than I can ever hope to achieve. I normally need at least four or five attempts."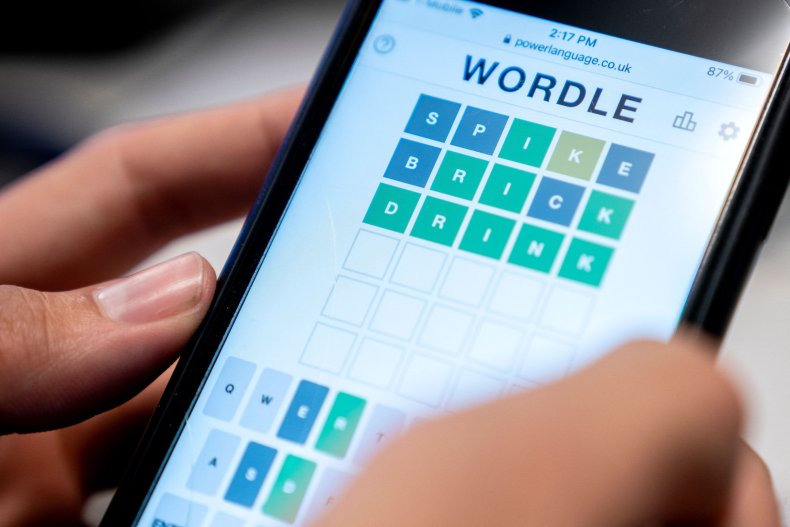 Later that same month, Wardle sold Wordle to The New York Times, for an undisclosed seven-figure fee.
Speaking to Newsweek about the game's success, Joel C. Wallenberg, a senior lecturer in language change at the University of York in Britain, said there is a long history of people enjoying word puzzles.
He commented: "Language games poke at how conscious (or unconscious) we are of our own linguistic processes, and maybe give us a little more insight into them than we had before. That might be one reason why humans, maybe universally, have always invented and enjoyed language games!"
To help you solve today's Wordle, Newsweek has provided some tips. The answer to today's puzzle will be revealed at the end of this article, so scroll down with caution if you want to work it out for yourself.
'Wordle' #622 Tips and Clues for Friday, March 3
Hint #1: The answer contains two vowels.
Hint #2: There are no repeated letters.
Hint #3: The third letter is a vowel.
Hint #4: Synonyms for today's answer include "crouch" and "duck."
Hint #5: Doing this reduces your height.
'Wordle' #622 Answer for Friday, March 3
The answer to today's Wordle is "Squat."
A fairly common word, with two vowels, it certainly wasn't the toughest Wordle we've yet faced, but it was still a fun puzzle. Please don't worry if you didn't get it though, one of the best things about Wordle is seeing if you can improve your score over time. Newsweek will be back tomorrow with another round of Wordle tips and hints.
What Does 'Squat' Mean?
The Merriam-Webster dictionary defines "squat" as: "To cause (oneself) to crouch or sit on the ground" or "to occupy as a squatter."
For example: "I squat down so I could see under the vending machine."