Worker Accuses CEO of 'Blacklisting' Employees From Companies That Pay More
An employee has accused their CEO of "blacklisting" workers from opportunities that would double or triple their salaries.
The complaint shared in Reddit's popular "Antiwork" forum gained nearly 17,000 votes on Wednesday and triggered a wave of outrage from internet readers.
"Our company is hemorrhaging employees, hundreds per month," explained the employee, who said they work in the United States, but declined to identify their employer in order to protect their job security.
"Much more than they can train to replace, resulting in significant loss of profits, so our company is desperately trying to plug the leaks by tracking down which companies are hiring us and begging them to stop," they went on. "And it's working."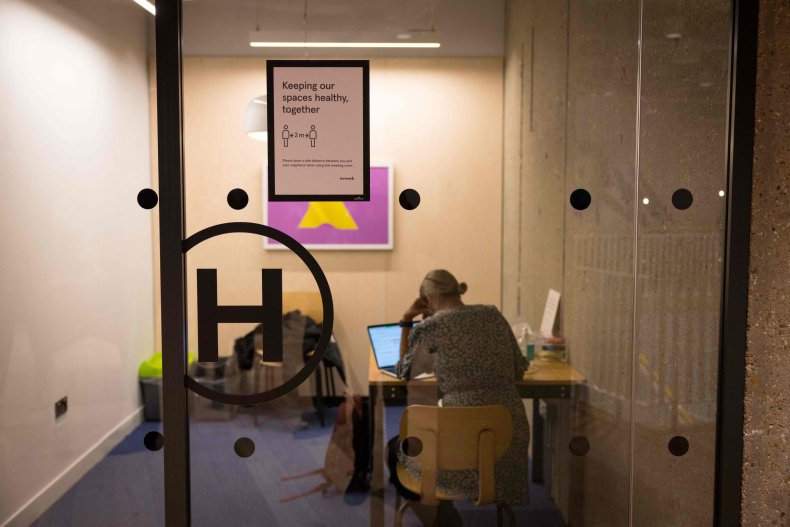 "We're being blacklisted from these opportunities where we'd be earning 2 [times] and 3 [times] more at these better jobs just so my company can protect their profits," the frustrated worker said.
Angry commenters urged them to take legal action against the company.
"Your company can be sued and the employees will win," said one reader. "They need to stop. Blacklisting is illegal."
"Stop posting on Reddit and hire an attorney," another implored. "Like, right now. Today. Stop reading what I wrote and get going."
"Find an attorney and pay them 250 bucks to write a strongly worded letter about how illegal this is and remind them of the 145 million dollar settlement that was levied against tech giants for the same thing," exhorted a comment with 13,000 votes.
In 2015, a federal judge ordered Silicon Valley companies including Apple and Google to pay a $415 settlement over their "no-poaching" pact. Lawyers argued that the companies' agreement not to hire each other's employees illegally suppressed the wages of their workers, the Los Angeles Times reported.
No-poach and wage-fixing pacts are unlawful if they "are not reasonably necessary to any separate, legitimate business collaboration between the employers," according to the United States Department of Justice (DOJ), since they eliminate competition in the same way as agreements to fix product prices or allocate customers.
However, some companies have also ramped up legal non-compete clauses to prevent workers from leaving for rivals that offer higher wages. As many as 60 million Americans across income levels and occupations may be subject to a non-compete agreement.
Companies' efforts to retain their employees are growing increasingly desperate against the backdrop of "The Great Resignation." Quitting rates have continued to soar this year, with 4.4 million people leaving their jobs in April, according to the Bureau of Labor Statistics.
Newsweek reached out to u/SLCanonymo for comment.