Worker Expecting Raise Gets 'Financial Tips' Letter Instead in Viral Post
A U.K. worker hoping for a pay raise was befuddled to receive a "Financial Wellbeing" letter that detailed personal finance tips instead.
The anonymous employee shared the note on Reddit's popular "Antiwork" forum under the username u/navan12 today, reaching over 35,000 votes. The letter came from a human resources director with Eddie Stobart, a haulage company based in the United Kingdom.
"With the ever-increasing cost of living, rising fuel prices and soaring energy bills, we recognise as an employer that some of our colleagues may be worried about their finances," the note began.
After acknowledging these dire conditions, the HR director might have gone on to offer a raise or cost of living adjustments. Instead, she continued: "Included with this letter is a practical guide that we have put together that is full of handy hints and tips on how to manage your money and make it go further, along with information on our dedicated Employee Assistance Programme that offers a range of money-related services."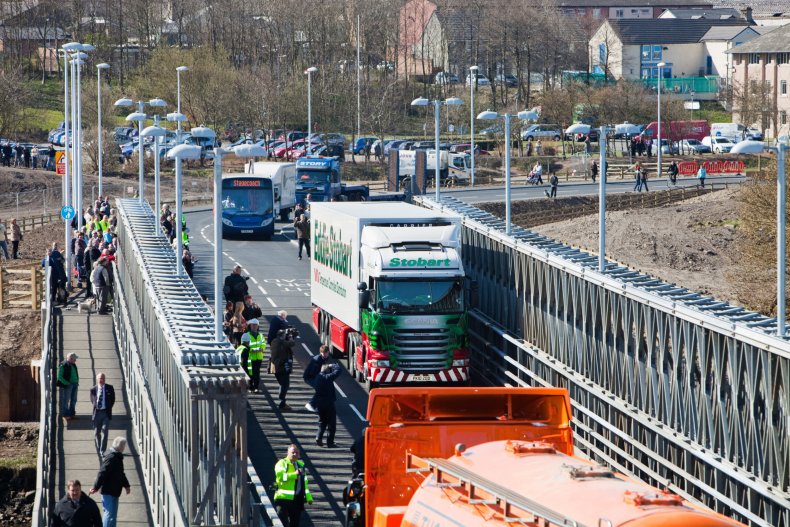 The insulted recipient captioned their post, "I thought a pay raise was coming." In a text overlay on the photo of the letter, they added, "Just shows how sh*t the money is."
In the comments section, one reader pointed out that Eddie Stobart's "handy hints and tips" arrived in the middle of a continued driver shortage.
"Wait Stobart is saying this during a shortage of drivers?" the comment asked. "Are they dense, they do realize that people will go elsewhere and fast?"
The entire trucking sector in the U.K. has battled a severe driver crisis. A 2021 Road Haulage Association survey estimated there was a shortage of 100,000 qualified drivers in the country. Last July, Eddie Stobart was consolidated into Culina Group, a food and logistics provider, creating a combined $3 billion business and the largest privately-owned logistics operator in the U.K. This consolidation was partly aimed at boosting capacity that had been undermined by the shortage, according to The Journal of Commerce.
Other readers of the Eddie Stobart letter mocked its "Financial Tips" with their own parodies.
"We pay you sh*t compared to living expenses, we are so good we will try to teach you how to live with sh*t," one commenter wrote.
"Have you tried a big gulp of air for dinner?" another reader cracked. "Or maybe the rent from your apartment is too high and you might want to consider living in your car! This is [sic] just a couple of DIY tips we encourage our employees to try out during these tough financial situations!"
Newsweek reached out to u/navan12 and Eddie Stobart for comment.