Worker Praised for Quitting Job Over $1 Salary Gap: 'They've Lied'
With the number of Americans quitting their jobs at a record high, the "Great Resignation" is in full swing. Triggered by the pandemic, workers are willing to leave jobs with no flexibility and low pay for higher salaries and a better work-life balance, as one viral post proved.
Posting to Reddit's r/antiwork forum on 19th June, user u/Elfere revealed they'd just quit their job after the company had underpaid them—two months in a row.
They wrote: "Got hired at 16$h first check is for 15$ bring it up to management and promised it'll be fixed by next check.
"Next check also 15. Took check. Shook hands and said goodbye."
After resigning from their post, the user hung around for 30 minutes to calm down before driving home. While waiting, the manager tried to convince the Redditor to stay, but they weren't having it.
They continued: "I get told 16 will be on the next check. I say I want it back paid. 16 was the original agreement.
"I can't believe them. They've lied to me twice now. I can't trust them to give me increased pay 'next check' and I won't work for someone I can't trust."
What Drove the Great Resignation?
In a study conducted by Pew Research Center, 63 percent of workers surveyed quit their job due to low pay in 2021. Other key reasons included no opportunities for advancement (63 percent), feeling disrespected at work (57 percent), childcare issues (48 percent) and not enough flexibility (45 percent).
33 percent of those who quit said it was "very easy" to find another job, while 61 percent said it was "somewhat easy." More than half reported a pay increase in their new role, as well as more opportunities for advancement and a better work-life balance.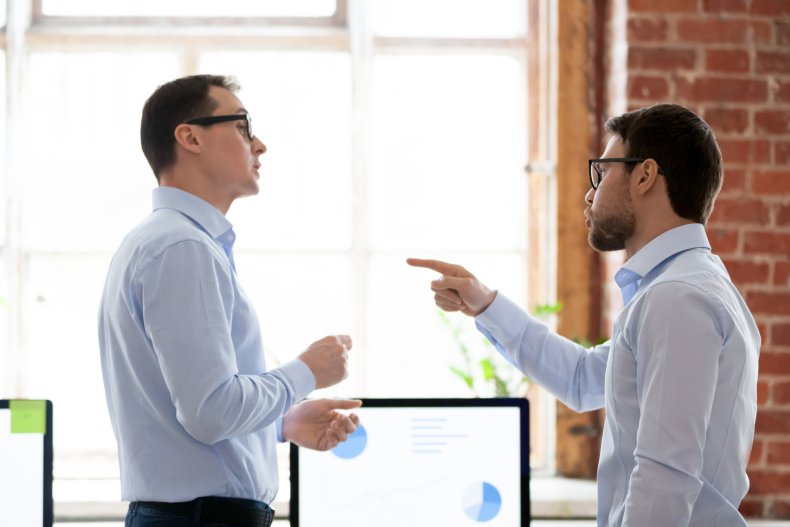 Users applauded the poster, with the post receiving more than 25,000 upvotes and over 700 comments.
"It's so insane for them to lie to try and save $1h when employees can barely afford rent," said WaterfallsAndPeonies.
"Wage theft. Illegal. Do you have any paperwork that confirms 16 was supposed to be the rate of pay?" asked Imgranddojjo.
"Hold these places accountable," commented Robsled8. "I'd make them give me the back pay on the spot or I quit."
Redditors in Solidarity
Others shared their own stories of nightmare employers.
"They went 2 months without paying me," wrote edwardsamson.
"I asked where my checks were every week and they said some BS about their payment system. No one else wasn't getting checks.
"After 6-7 weeks of it I wrote my manager an email that said I will be looking in to my legal options. Got paid the next pay day."
Klydsp commented: "My coworker was supposed to get paid out 40 cents a mile to travel an hour away to work a store for about a month. She kept faxing in the mileage report and never got it on her check.
"Then next thing we know, they changed the SOP to say they no longer pay mileage unless it's now 100 miles or more one way (I believe it was 56 miles one way at the time).
"The entire staff including myself walked out shortly after that."
Elfere isn't the only Redditor to go viral with a bad boss story. One user was also recently backed by the Antiwork forum, after their manager criticized them for not working overtime, while a post asking Redditors the "worst thing your boss has ever said to you?" received over 3,000 comments.
Newsweek has reached out to u/Elfere for comment.