Worker 'Very Upset' They Didn't Ask for More After 25 Percent Raise, Sparking Debate
A Reddit post has gone viral after a worker said they "asked for a 25 percent raise," but after they got it, they're "very upset" for not asking for more. It has started a debate among Redditors with their own opinions on the situation.
On January 13, Redditor EvilMorty95 shared a post to the subreddit r/antiwork titled, "I asked for a 25 percent raise, and my manager immediately said yes. Now I'm very upset because I didn't ask for more."
In a comment to another response, the OP revealed they had previously gone through a performance evaluation with their "middle manager," who told them they "won't get less than 20 percent." They were happy about that because they "barely got any raise in the previous years."
They revealed they had a meeting with their (upper level) manager regarding the worker's "annual raise expectations." The Redditor continued: "I told him I want a 25 percent salary increase, and he immediately said: 'You will get that.'"
But the post didn't quite end there. "I feel like s**t," the original poster (OP) declared. "I'm a great asset for the company, and it's very clear that I deserve more, and I could get more if I said a higher number."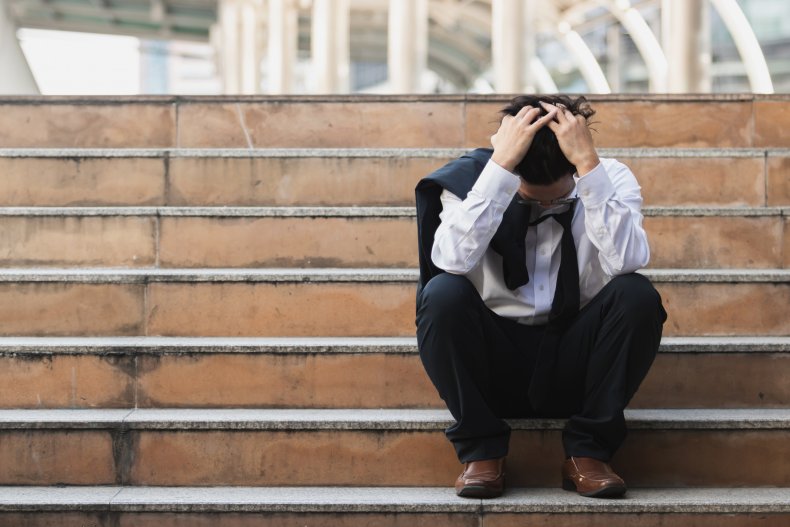 According to the U.S. Bureau of Labor Statistics, the average earnings for full-time salaried workers in the first quarter of 2021 equated to $989 a week. Women's average weekly pay was $900, while men received $1,089 a week on average.
The Redditor asked people for their advice, and they didn't hold back. The post has been upvoted 12,300 times with over 1,000 comments.
Some users thought the OP should just accept their raise and ask for more the following year. "Take the win, and ask again next year," a user suggested.
Another person seemed to agree, saying, "a lot of places would put up a lot of fight for this, count this one as a win for this year."
Many thought the Redditor should be happy with what they received. "Well, that 25 percent was good before the reaction, right?" a user asked. "You should feel good you got what you asked for."
One Redditor was confused by the situation. "Yeah, this doesn't make sense to me," they said. "We are usually p**sed that employers won't give us the raises we ask for and haggle us down. But then when one finally just says 'yes,' it's not considered a win?"
One user thought the OP "should be thrilled," adding, "a 25 percent raise is not a small amount."
While another Redditor thought the OP can use the situation to their advantage. "Use that 25 percent increase to leverage a higher salary at another company," they said. "Earning more money almost always means leaving for another company, so use your new 25 percent higher salary as a starting point for negotiating a higher salary somewhere else." The OP revealed, "This is the plan."
Another user told the OP to "take the 25 percent and ask for 10-15 percent next year. You won this round, good job!"
While some Redditors got real with the poster. "Stop being greedy man," one said.
Some thought the post was fake, and they commented about it as well. "You're disappointed over...A 25 percent raise? Is this a troll?" someone asked. "I wouldn't be shocked if there was some filthy corporate bootlickers that would post some s**t like this to reassure themselves that we're somehow unreasonable."
Newsweek reached out to u/EvilMorty95 for comment.