World Cup Betting Odds 2018: Brazil, Germany Favorites to Win It All, but England Given Decent Chance
A familiar squad is the favorite to win the 2018 World Cup, scheduled to officially begin in Russia on Thursday: Brazil.
The winner of five World Cups—the most ever—has been given the best shot at winning it all again, according to oddsmakers. Of course, if the tournament were easily predicted, the whole world wouldn't bother tuning in.
The run-up to the start of the tournament has been frenetic, to say the least. Spain on Wednesday sacked their manager Julen Lopetegui—who had never lost a match leading the team—because it was announced he had planned to take over as Real Madrid's manager after the World Cup ended.
"We have been obliged to fire the national coach," Spanish federation president Luis Rubiales said, according to ESPN. "We wish him the best, he has done an excellent job in getting us to the tournament. But the federation cannot be left outside the negotiation of one of its employees, and find out just five minutes before a public announcement. If anybody wants to talk to one of our employees, they have to speak to us too, that is basic, as this is the team of all Spaniards. The national team is the most important we have, the World Cup is the biggest of all."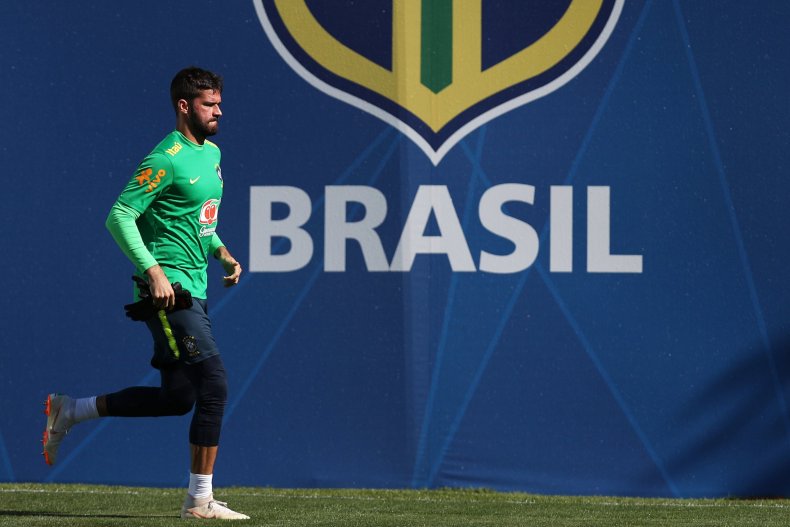 Spain was considered one of the favorites to win it all heading into the tournament. Here are the betting odds, according to Odds Shark, which seemingly have yet to shift with the news of Lopetegui getting fired.
-Brazil +450
-Germany +475
-Spain +600
-France +650
-Argentina +950
-Belgium +1200
-England +1800
-Uruguay +2500
-Portugal +2800
-Croatia +3300
-Colombia +4000
-Russia +5000
-Poland +8000
-Mexico +10000
-Denmark +10000
-Switzerland +10000
-Sweden +15000
-Senegal +15000
-Egypt +15000
-Serbia +20000
-Iceland +20000
-Japan +20000
-Nigeria +20000
-Peru +20000
-Costa Rica +30000
-Australia +30000
-Iran +50000
-Morocco +50000
-South Korea +50000
-Tunisia +50000
-Panama +100000
-Saudi Arabia +100000
So, at least to oddsmakers, the safe money is on a traditional powerhouse like Germany, Brazil or France. But, if you're feeling risky, Panama and Saudi Arabia are given about a 0.1 percent chance of winning it all. If a miracle happened and either squad won the World Cup, then you would net $100,000 in profit on a $100 bet.