World Health Organization Chief Thanks His 'Friend' Russian Foreign Minister Lavrov for 'Trust and Support' During Coronavirus Pandemic
As the World Health Organization (WHO) continues to stress the import of international unity in managing the new coronavirus pandemic, its leading official acknowledged support from "friend" and Russian Foreign Minister Sergey Lavrov on Wednesday.
"Thank you, my friend Sergey Lavrov, Foreign Minister, for your trust and support to @WHO," the global health agency's director-general, Tedros Adhanom Ghebreyesus, wrote on Twitter. "Only by working together in solidarity and led by science can we end the #COVID19 pandemic."
Ghebreyesus shared the message in response to a tweet posted earlier by the official account associated with Russia's representatives to the United Nations, which included a quote from Lavrov commending WHO.
"@WHO is a unique platform gathering all the information & facts from various countries," the Foreign Minister's quote read. "Obviously, it is a structure that brings together the best professionals from all countries without exception including those from the United States."
WHO, a specialized agency of the United Nations responsible for international public health concerns, has championed cooperation among world leaders as means to combat effects of the coronavirus outbreak. Though President Donald Trump has levied accusations against the organization that claim it did not "tell the world the truth" about the virus when it first began to spread, Lavrov has applauded WHO's guidance multiple times throughout this past month.
Commenting on Trump's decision to suspend U.S. funding to WHO during an interview with International Life, a Russian media outlet, on April 17, Lavrov criticized the funding retraction. In addition, he noted the health agency's role in dispensing advice to politicians worldwide as governments craft ongoing plans to contain coronavirus transmissions among their populations.
"For me, the main thing is that these past months, the WHO has been the center of all information on the pandemic, a generator of recommendations and conceptual approaches, and a platform for analyzing a complex of all data," he told the magazine. "We can probably say that nothing is perfect under the sun and there is no limit to perfection but at present the WHO's priority is to save lives, and help governments and healthcare systems work out optimal methods and practical approaches to countering the pandemic."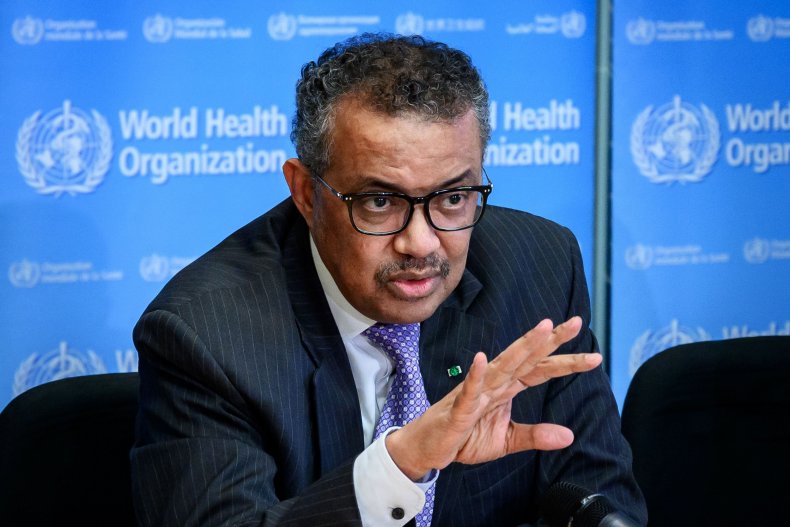 Russia's handling of its national coronavirus outbreak has also been subject to criticism. Most recently, soccer player Yevgney Frolov voiced concern regarding President Vladimir Putin's mitigation policies, expressing frustration over lockdown orders imposed without government assistance to individuals, many of whom are prohibited from working and do not receive interim compensation. A statement released from his sports team to The Moscow Times said Frolov "will be punished according to the club's policy" for his comments."
Russia's coronavirus case counts have been rising at rapid rates since mid-April, with the nation reporting nearly 99,400 infections and at least 972 deaths from the disease as of Wednesday morning, according to Johns Hopkins University's tracker. Per The Moscow Times, Russia identified 5,841 new cases over the past 24 hours. It has now confirmed the eighth-highest number of cases compared to all countries impacted, surpassing China and Iran's totals this week.