WHO Warns Against Coronavirus 'Immunity Passports' as There Is 'No Evidence' That Patients Can't Be Reinfected
The World Health Organization (WHO) has warned against governments issuing immunity passports or risk-free certificates to those who have recovered from COVID-19 because there is no guarantee that they will enjoy immunity from a second infection.
The United Nations agency said it was continuing to study evidence on antibody responses and so far had found that most people who have recovered did have antibodies to the virus. But it pointed out that some of those people had low levels of "neutralizing antibodies" in the blood which suggested that cellular immunity may also be needed for recovery.
Further tests to detect antibodies "need further validation to determine their accuracy and reliability," it said, and that giving so-called "immunity passports" could actually pose further dangers to recovered patients who may falsely think they were not at risk and ignore public health advice.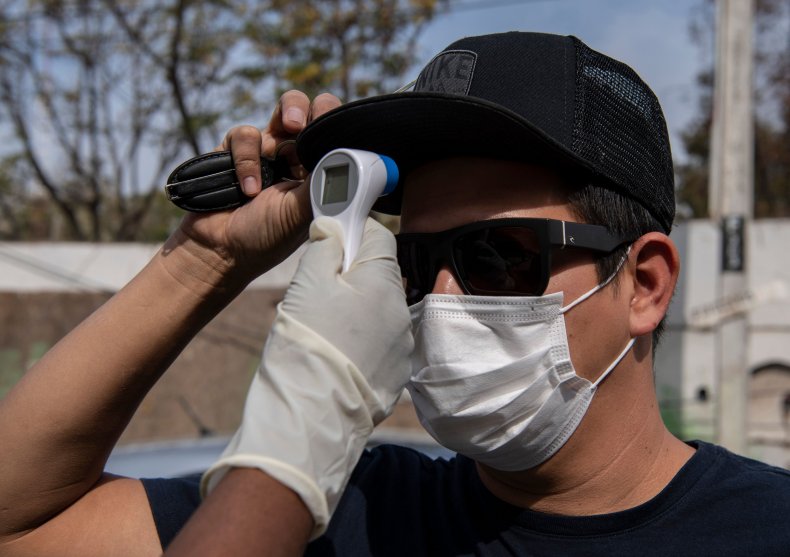 Last week, Chile said it would give such passports to those who are found with antibodies following screening, in a move which would allow them to rejoin the workforce, The Washington Post reported. However the WHO said in a statement: "There is currently no evidence that people who have recovered from COVID-19 and have antibodies, are protected from a second infection.
"There is not enough evidence about the effectiveness of antibody-mediated immunity to guarantee the accuracy of an 'immunity passport' or 'risk-free certificate.'" the statement read, adding that "the use of such certificates may therefore increase the risks of continued transmission."
Dr. Anthony Fauci, the United States' leading infectious disease expert, said earlier this month that the U.S. was considering such a move.
"It's one of those things that we talk about when we want to make sure who the vulnerable people are and not,", adding "this is something that's being discussed, I think it might actually have some merit," according to The Hill.
Some states in the U.S. have started to open up, such as Georgia, Oklahoma, and Alaska. Establishments like gyms, bowling alleys, and massage and tattoo parlors opened on Friday, and from Monday, restaurants and movie theaters would also open, but with social distancing regulations in place.
The death toll in the U.S. from COVID-19 stands at 51,949, according to Johns Hopkins University, and nearly 5 million tests have been carried out. The infographic below, provided by Statista, shows the number of confirmed COVID-19 cases across the U.S. as of April 24.