The World Respects Us Again Thanks to Biden. Don't Forget How the Media Treated Him | Opinion
"It's great to have the U.S. president part of the club," French President Emmanuel Macron said of President Biden during their G7 summit meeting. And it's clear what he meant: The U.S. is back in the world's good graces—thanks to Joe Biden.
Donald Trump often complained that the world doesn't respect America anymore, but it sure respects the hell out of Joe Biden. The 46th president has a median 75 percent confidence rating across 16 major countries, according to new polling from Pew Research Center. (Trump scored a paltry 17 percent last year.) Macron's relief is felt by many across the globe.
So it's funny to think back to a year ago, when almost every progressive journalist in America was mocking and even vilifying President Biden during the 2020 Democratic primaries.
The sanctimonious zealots of New York media want you to forget that not too long ago, they accused Biden of everything from "cozying up" to and sympathizing with segregationists (Vox) to being a potential serial killer because "who smells hair?" (Vulture) to being "problematic"—a fact that apparently "no amount of growth or good intentions will change" (NYT).
Of course, not everyone felt this way; Biden easily clinched the Democratic nomination. The press, drunk on radical chic and preening in a bubble, had lost touch with even most Democrats. At a time when President Barack Obama was Gallup's most-admired man in America and most of us just wanted calm, steady leadership back, lefty journalists convinced themselves that Obama was a problematic sellout and what Americans really wanted was all-out, burn-it-to-the-ground revolution.
As Biden told Edward-Isaac Dovere, "Everybody in the press thought that the party had moved, that I was from another era, that it wasn't relevant." He's 100 percent right: The press uniformly depicted Biden as a depraved, sadistic, plutocratic comic book villain when most Americans remembered him fondly as President Obama's dependable, affable, down-to-earth buddy veep. Too many journalists had mistaken a social media mirror universe for this one. (A Biden aide told CBS News, "We turned off Twitter. We stayed away from it. We knew that the country was in a different headspace than social media would suggest.")
No wonder public trust in the media has never been lower, according to the Edelman trust barometer; nearly 60 percent of Americans believe "most news organizations are more concerned with supporting an ideology or political position than with informing the public."
If no one but journalists could vote, Sen. Elizabeth Warren would've enjoyed a landslide victory. Meanwhile, in the real world, she couldn't even place second in her home state of Massachusetts. In the real world, only Biden could've ever flipped Georgia and Arizona blue, something most Democratic primary voters— especially Black voters—understood.
So why couldn't the members of the New York Times editorial board, who are supposed to know something—anything—about U.S. politics? "Mr. Biden maintains a lead in national polls, but that may be a measure of familiarity as much as voter intention," they wrote on Jan. 19 2020, co-endorsing Warren and Sen. Amy Klobuchar, who would go on to win seven delegates to Biden's 2,687. "What's more, Mr. Biden is 77. It is time for him to pass the torch to a new generation of political leaders."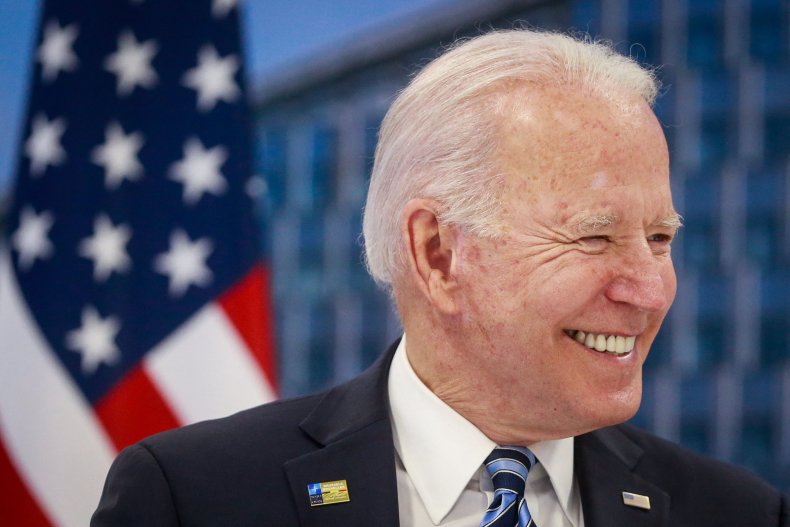 A new generation of journalists, whose entire job is to identify what's real, got so lost in groupthink that they failed to see the political reality that a majority of American liberals did.
And now that Biden is being the president these liberals knew he would be, the same shortsighted pundits who loathed and tried to cancel Biden are singing his praises to the heavens, with headlines like "Joe Biden Is Electrifying America Like F.D.R.," "How F.D.R.'s Heir Is Changing the Country," "The Biden Boom," "What's the Secret of Biden's Success?", "Joe Biden Was No One's Idea of a Historic Figure," "Four Ways of Looking at the Radicalism of Joe Biden."
This hasn't been an admission of wrongness so much as an attempt to hide how wrong they were. The truth is, they almost got Trump reelected by pushing purity over pragmatism, and they deserve to remember it forever.
If only they would say the quiet part out loud: We were wrong. We were wrong. We were wrong. But they don't really need to. America—along with the rest of the world—already knows.
Marty Beckerman has written for the New York Times, Esquire, the Atlantic, Wired, Playboy, the Daily Beast, and MTV News. He is the author of The Heming Way (St. Martin's Press), a satirical guide to the writing and lifestyle of Ernest Hemingway.
The views in this article are the writer's own.