World Vegan Day 2019: Best Deals from Ben & Jerry's, Baked by Melissa, by CHLOE
World Vegan Day is today, November 1. If you're looking to try some vegan food or vegan snacks to celebrate, there are tons of deals for World Vegan Day across the U.S.
From ice cream, cupcakes, burgers and more, there's a vegan version for everything. So if you're vegan, vegetarian, or interested in trying more plant-based foods, what better day to try than World Vegan Day?
Today, you can get free ice cream, cheap treats, and discounted delicious, healthy food with these offers, promos, and deals celebrating World Vegan Day.
Ben & Jerry's
Ben & Jerry's Scoop Shops across the U.S. are offering customers a free scoop of vegan ice cream between 4 p.m. and 8 p.m. today for its first World Vegan Day Happy Hour.
Ben & Jerry's said on its website: "Come celebrate World Vegan Day with us! Whether you're curious about our Non-Dairy flavors and want to give them a try without even opening your wallet, or love them already and need an afternoon pick-me-up, we can't wait to see you."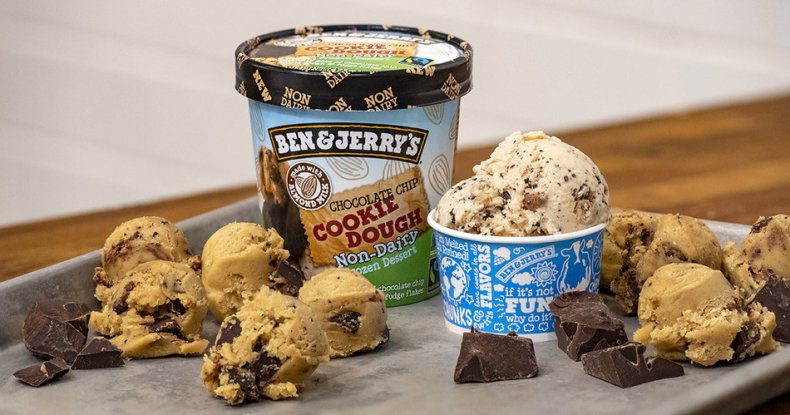 Baked by Melissa
As reported by Bake Mag, Baked by Melissa is offering customers a deal on vegan cupcakes. When customers purchase a pre-assorted 25 pack online they will receive a free vegan 6 pack. If a customer spends $30 or more instore, they will also receive the free pack.
Additionally, in-store customers will also receive a promo for 10 percent off their next vegan purchase from Saturday, November 2 through Monday, November 11.
Earth Burger
Vegan restaurant chain Earth Burger is celebrating World Vegan Day with 2 for $14 combo deals and 25% off all desserts. Earth Burger is in several locations such as San Antonio and San Marcos, Texas, and Minneapolis, Minnesota.
Earth Burger serves plant-based "beef," "chicken," "fish," and "pulled pork" burgers, all of which are completely vegan. According to its website, "Earth Burger's goal is to provide people with great healthy choices at a great value, while at the same time doing something better for the planet.:
By CHLOE
You can get $10 off an order of $15 or more when you download the by Chloe app. The plant-based restaurant chain has locations in New York City New York; Boston, Massachusetts; Los Angeles, California; and Providence, Rhode Island.
Try by CHLOE's vegan burgers, salads, breakfasts, pasta, sides, snacks and more. According to its website, "by CHLOE. aims to share delicious, wholesome, plant-based food that fuels and energizes without compromising flavor, taste or satisfaction. Our chef-driven vegan menu features locally-sourced ingredients in their most natural form to create inspired dishes, made 100% by us daily."