World's First Malaria Vaccine to Be Piloted in Africa in 2018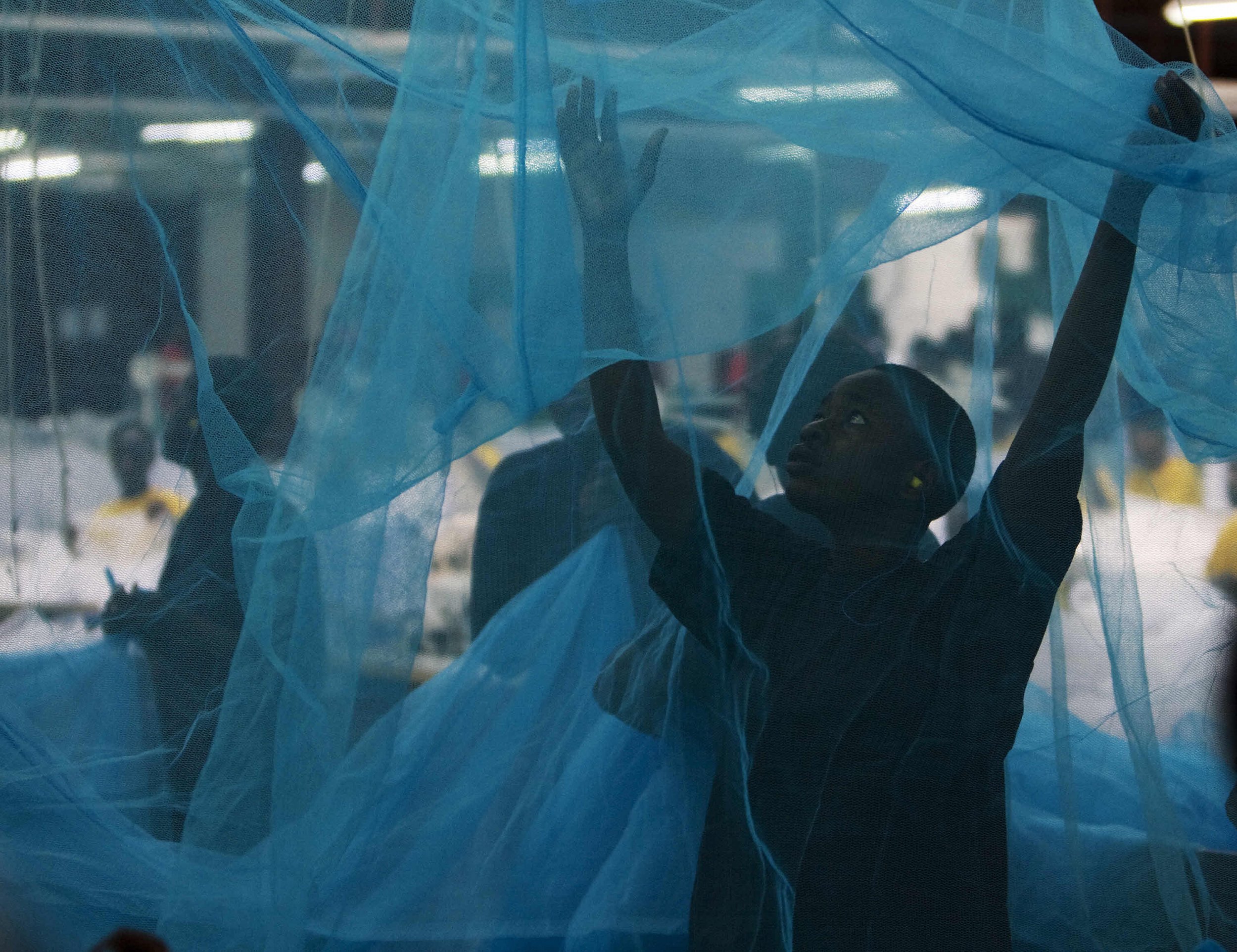 Updated | The world's first malaria vaccine will be piloted across sub-Saharan Africa in 2018 after $15 million in funding was approved, the World Health Organization (WHO) has announced.
The vaccine is known as RTS,S or Mosquirix and has been developed by British pharmaceutical company GlaxoSmithKline. It will be rolled out in three countries in the region, which has the highest incidence of malaria in the world.
Malaria is a parasitical disease transmitted by mosquitoes. There were approximately 214 million cases of malaria in 2015, resulting in 438,000 deaths, according to the WHO. Sub-Saharan Africa suffers disproportionately from malaria and was home to 89 percent of cases and 91 percent of deaths from the disease in 2015.
The vaccine targets the P. falciparum parasite, the most prevalent malarial parasite in sub-Saharan Africa and the deadlier of the two parasites that transmit the disease. Advanced clinical trials have shown that the vaccine can provide partial protection against malaria in young children.
Pharmaceutical giant GlaxoSmithKline and the PATH Malaria Vaccine Initiative conducted trials of the vaccine in seven African countries in 2014, and the European Medicines Agency approved the use of the vaccine in 2015. The trials did find, however, that the effectiveness of the vaccine diminished over time and that a booster shot was essential. The vaccine was also found not to protect young babies from severe malaria.
Its development was partly funded by the Bill & Melinda Gates Foundation, as well as a variety of African research centers. Gates and the British government pledged to invest $4.3 billion in January in attempts to eradicate malaria over the next five years.
There are currently no licensed vaccines that can treat the disease. The main methods employed for preventing the spread of malaria are the use of mosquito nets and insecticides.
"The pilot deployment of this first-generation vaccine marks a milestone in the fight against malaria," said Dr Pedro Alonso, director of the WHO Global Malaria program.
The global health community has made great strides in diminishing the threat of malaria in recent years. An October 2015 report by the WHO and UNICEF said that mortality rates from the disease have decreased by 60 percent over the previous 15 years, while the rate of new cases dropped by an estimated 37 percent.
This article originally incorrectly stated that trials of RTS,S were conducted by the European Medicines Agency in 2015. The trials were conducted by GlaxoSmithKline, the PATH Malaria Vaccine Initiative, and clinical research centers in seven African countries. Data from these trials was reviewed by the European Medicines Agency in 2015.