World's Heaviest Woman Eman Abdul Atti Dies in Abu Dhabi Hospital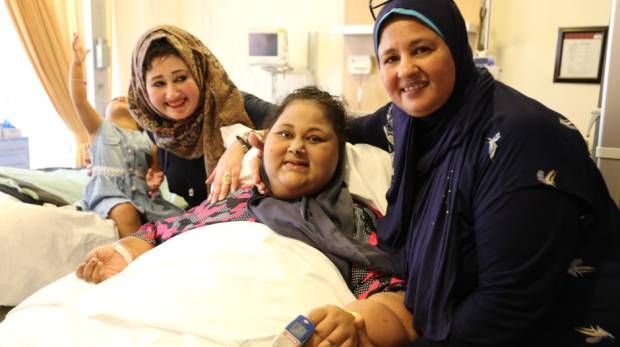 Eman Abdul Atti, formerly the world's heaviest woman, died in an Abu Dhabi hospital Monday, months after surgery that doctors had hoped would save her life.
Burjeel Hospital in the United Arab Emirates (UAE) capital, where Atti was brought for treatment in May, said in a statement that she had died from a combination of symptoms, including heart disease and kidney dysfunction. All were the result of her obesity.
Related: Dubai: World's first automated flying taxis will soar over Emirati city
Atti's condition had deteriorated rapidly in recent days, despite signs of improvement she had shown since her admission, according to Gulf News. Atti, who had been left bedridden in her Alexandria home by her disease, came to the attention of local press and then the world after her family issued a plea online asking for help with her condition following a stroke.
She was flown in February from Egypt to Saifee Hospital in Mumbai, India. Doctors there told Indian media she weighed roughly 1,100 pounds at the time, before the emergency bariatric surgery she underwent in March to dramatically reduce her weight.
Following the surgery, Atti's family fell out with her doctors in Mumbai and requested she be transferred to Burjeel Hospital. Dr. Shamsheer Vayalil, chairman and founder of VPS Healthcare, Burjeel's parent company, who accompanied Atti on the flight from India to the UAE, told Newsweek before her death that Atti faced serious challenges with her recovery, describing her rehabilitation as a "long-drawn battle."
Vayalil said the underlying conditions associated with Atti's obesity—including problems with her heart, which had become inflamed and had one defective valve—were always going to be a challenge.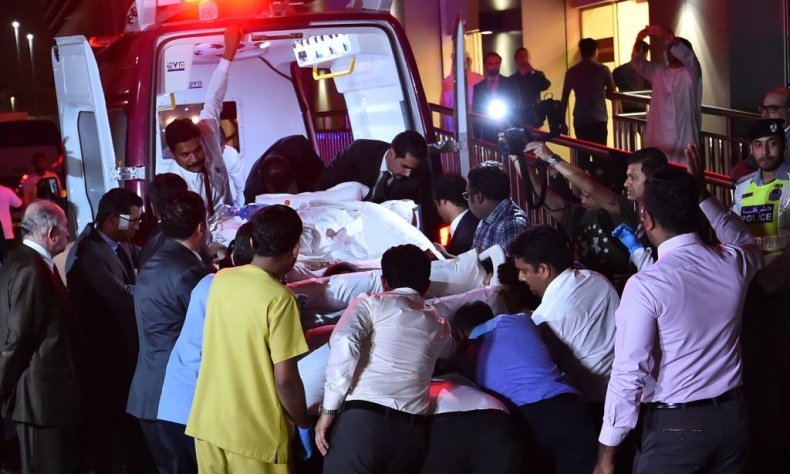 "There were a lot of possibilities of things going wrong, but we are in the health care field and if we don't come forward to take such risks, who is going to help these people?" he said in May.
The VPS chairman and billionaire flew to see Atti and her family in their Alexandria home in February before her surgery. "You could see what she is going through at that stage," Vayalil said, describing Atti as young woman trapped in her own body. He said the visit was a "make or break moment."
In the aftermath of her death, Atti's family expressed its gratitude to her health care providers in Abu Dhabi and thanked them for their support. The hospital also expressed its condolences.