Dubai: World's First Automated Flying Taxis Will Soar Over Emirati City
By the end of 2017, the Emirati city of Dubai plans to start a trial run of the world's first ever unmanned aerial taxi service which officials say will soar over the city's futuristic skyline at 60 miles per hour.
The electric, unmanned aerial vehicles (UAVs) will not be operational in Dubai until 2022 after a five-year period of testing by the emirate's Road Transport Authority and its Civil Aviation Authority. The aviation authority will also need to develop regulations governing the transport system in the intervening time.
Read More: Dubai: Drunk Russian business woman stabbed boyfriend and passed out on his corpse
To whet the appetite of Dubai's busy commuters or those yearning to see the city from yet another elevated angle—Dubai is home to over 900 high-rise buildings as well as the world's tallest building, the Burj Khalifa—the city's media authority has published a series of conceptual photographs showing what the service will look like.
The 18-rotored, white UAV is shown hovering over Dubai's marina, flying past a wide glass-windowed apartment toward a helipad.
German firm Volocopter, which launched the first helicopter powered solely by electricity in 2011, is developing the fleet of air taxis.
Sheikh Mohammed bin Rashid Al Maktoum, vice president and prime minister of the UAE and ruler of Dubai, is leading the project. Part of a drive to make Dubai the the world's "smartest city," one of its key goals is to improve integration between Dubai's mass transit modes to allow fast and innovative transportation.
Dubai has said it aims to make 25 percent of its passenger transport autonomous by 2030.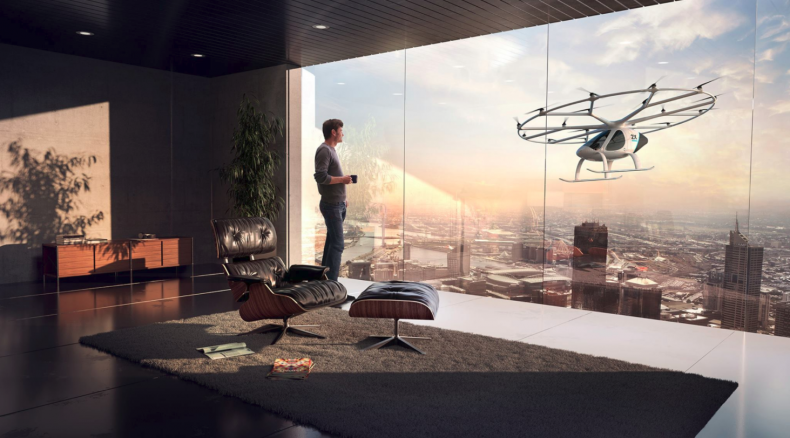 "We now have the fantastic opportunity to develop and test the entire future ecosystem for safe, autonomous aircraft with the example of Dubai, together with the RTA," Volocopter cofounder Alexander Zosel wrote in a press release.
Dubai has also committed to using smart technology to improve its security. The "world's first operational Robocop" reported for duty in the city in May, forming the first part of the emirate's plan to make one quarter of its police force robotic by 2030.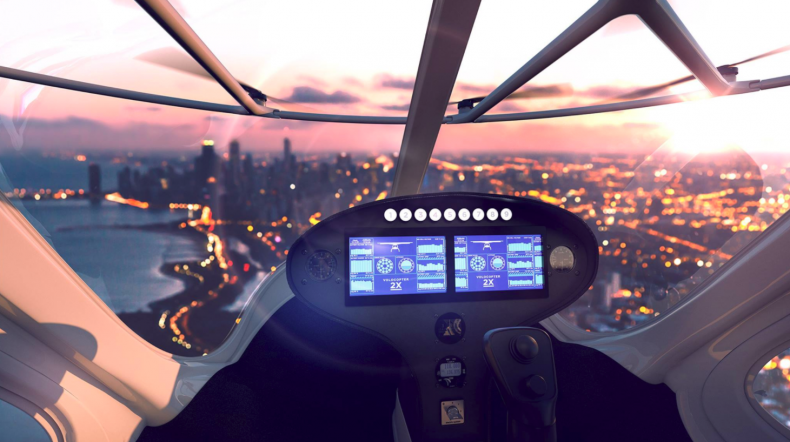 The autonomous robot policeman was unveiled at the Gulf Information Security Expo and Conference (GISEC) this week at the Dubai World Trade Center.
Robocop, named after the movie franchise of the same name, will be deployed to help assist Dubai's residents and tourists.
Designed by Spanish firm PAL Robotics, the humanoid robot stands at around 5 feet 6 inches tall, and weighs 220 pounds. It features a touchscreen on its chest to allow people to report crimes or pay fines for traffic violations.