The World's Last Blockbuster is Offering the Ultimate '90s Sleepover on Airbnb
For years, Blockbuster served as an essential part of millions of Americans' weekend routine. Before our collective movie collection lived and breathed on Netflix, Hulu, Disney Plus and the countless other streaming platforms that have made DVDs and certainly VHS tapes obsolete, there were 9,000 Blockbuster stores around the world. Now even Blockbuster has their own streaming service as only a single store in the world remains.
Blockbuster officially declared bankruptcy in 2010 and began shutting down its thousands of brick and mortar stores. The only remaining store is in Bend, Oregon—it became the last standing Blockbuster store in 2018 when two locations in Anchorage, Alaska officially closed their doors. As previously reported by Newsweek, Blockbuster was able to hold on in Alaska due to the often poor internet service that would inhibit mass streaming.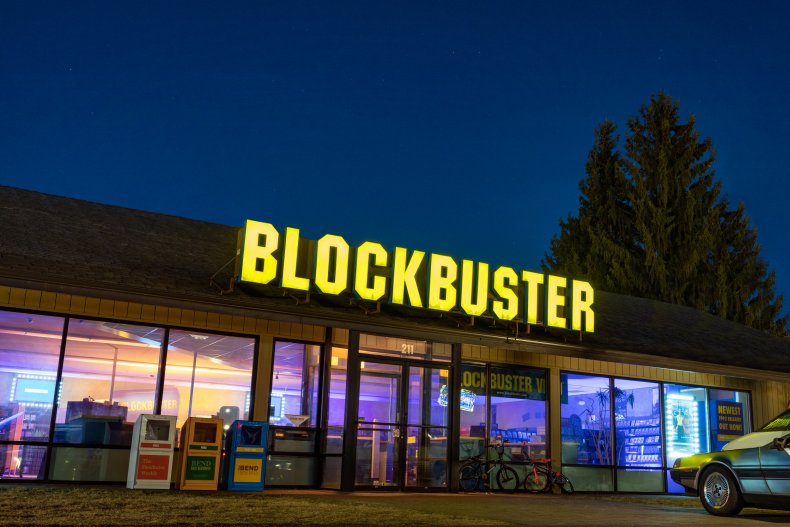 For all the movie buffs and nostalgia seekers, Blockbuster has come up with a way to live out your 90s dream. Store manager Sandi Harding has listed the last Blockbuster store in the world on Airbnb for four guests to experience Blockbuster like you never have before. She decided to do so after seeing the overwhelming support for the store from the community in the last few months. Some community members lent a hand to help Harding package and send out all the online orders that came in while many remained home.
Before you book your Blockbuster sleepover, be aware, there are a few catches: you must be a resident of Deschutes County in Oregon to book the stay. Additionally, it is first-come-first-serve, and as there are only three nights available to book your one night stay, quickness on the keyboard is key. The available nights are September 18,19 and 20.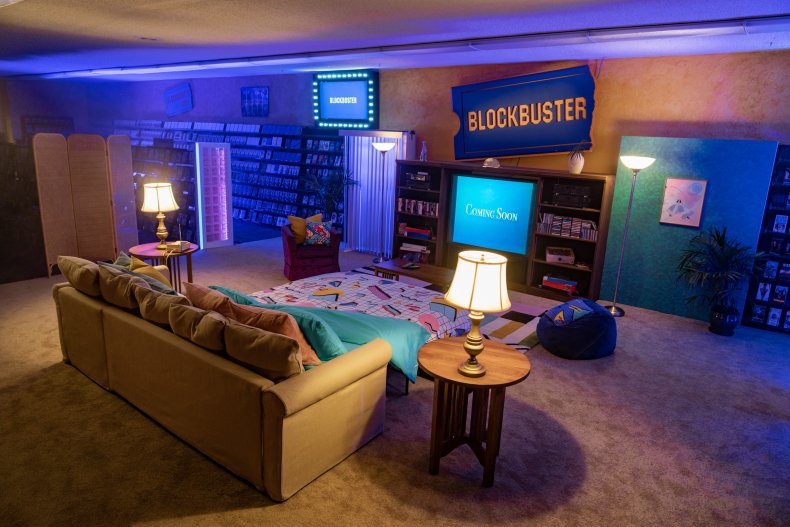 Here's how it works: On August 18, at 1pm PST, the listing will officially open and fans can log on for their chance to snag one of the three available nights for four guests. The store will be completely cleaned before each stay adhering to Airbnb's enhanced cleaning protocol as well as providing each party with a pack of face masks, disinfectant wipes and tons of hand sanitizer to make sure everyone is as comfortable—and safe—as possible.
Though open to four guests, the host asks that all guests come from the same household as to minimize risk. There is one pull-out couch available as well as an air mattress, so while this experience might not win the prize for most luxurious sleeping accommodations with all the movies to choose from, we'd be surprised if you slept a wink.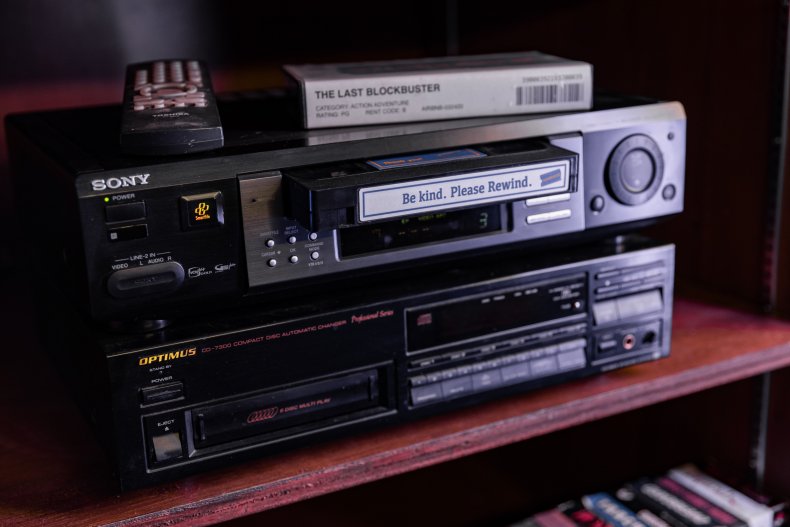 If you are not one of the select few who get the chance to spend the night—no sweat. After the last guests check out, customers will be able to check out the living room set-up during normal store hours for a limited time. If you're not in the Oregon area and are still looking for a glimpse of the Blockbuster magic, give them a call at +1 (541) 385-9111 to chat with a member of the staff who using the store's "Callgorithm" to come up with tailored movie recommendations. Rather than Netflix's algorithm that curates movies based on other movies you've screened, Blockbuster's "Callgorithm" is curated by a real person after sharing movies you like and dislike.
And here's the kicker: this one night stay will cost you only about the same as it would to rent a movie from your couch—$4! Yes, $4 will get you one night in Blockbuster history and the unlimited movie marathon of your dreams.