The World's Most Expensive Bottle of Vodka Has Vanished in Denmark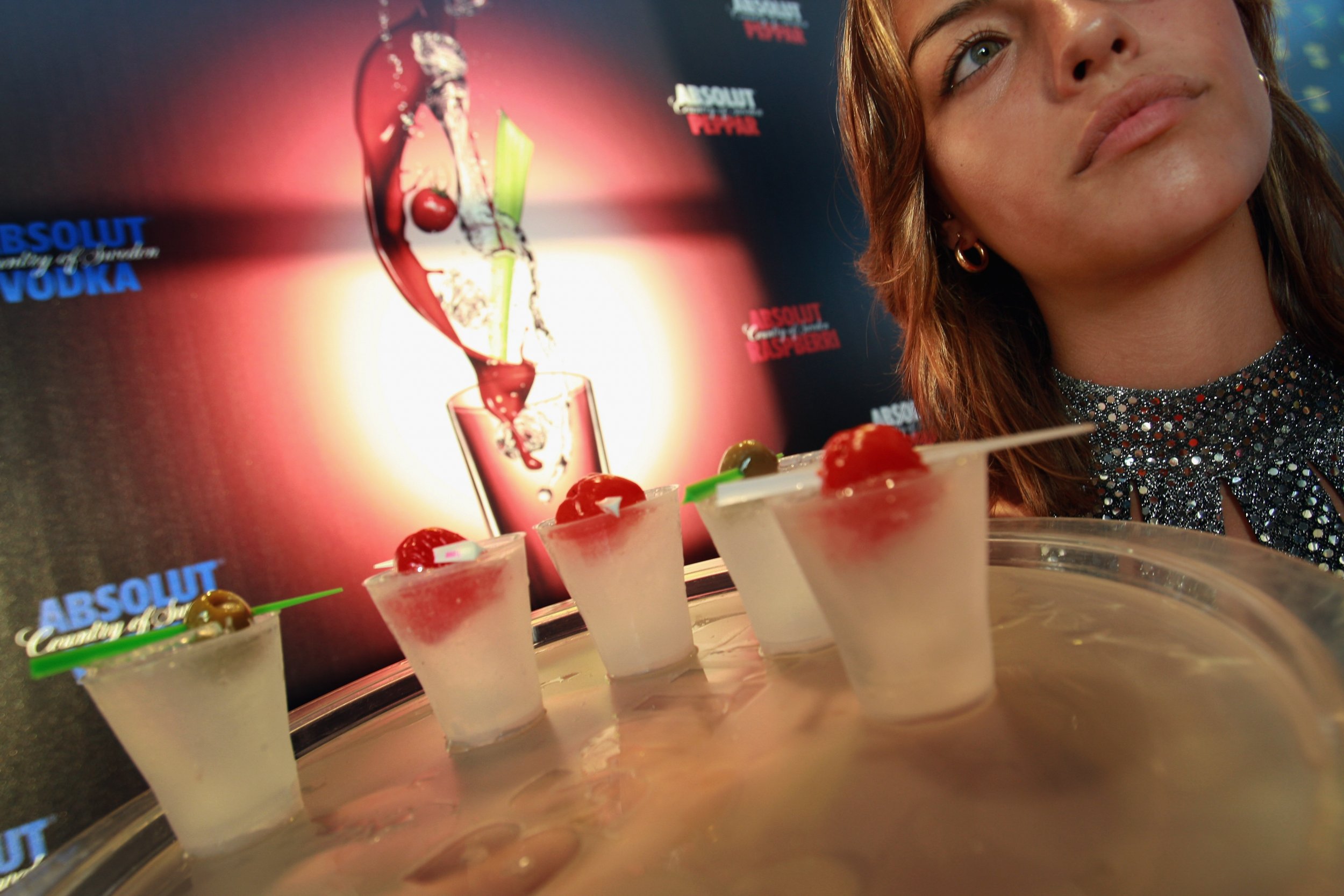 What has been described as the most expensive bottle of vodka in the world has been reported stolen, prompting police in Denmark to open an investigation into the million-dollar-plus item's mysterious disappearance, local news outlets report.
While far from the typical drink prized by spirit snobs, the Russo-Baltique is particularly pricey because its bottle is made of almost 7 pounds of gold with about the same amount of silver. It sports a diamond-encrusted cap.
Posting about the bottle's disappearance on Facebook, Brian Ingberg, who owns the bar, Cafe 33, where the Russo-Baltique stood on temporary display, estimated that the alcoholic artifact was the "world's most expensive," worth around $1.3 million.
Related: The vodka inspired by Vladimir Putin was once a bestseller in Russia, but now drinkers are turning away
Ingberg posted an image of the bottle, along with two black-and-white stills from a security camera that show a man with a cap and what looks like a scarf or balaclava covering the bottom half of his face looking through the bottle rack and making his way out.
Cafe 33 is located in the Danish capital of Copenhagen. Ingberg offered a reward for anyone who could help recover the bottle, which he claimed is a one of a kind.
The bottle was produced by Latvian-based car manufacturer Dartz Motorz, which had decorated it in a nod to one of the earliest carmakers in the Russian Empire. The old tsarist car manufacturer shut down production after the Russian Revolution in 1917, German public broadcaster Deutsche Welle reported.
One of the classic car models of the defunct brand is carved onto the art-deco-themed bottle, beneath the inscription "Family Relique Vodka Russo-Baltique." The iconic bottle apparently features in the political drama House of Cards, where it stands in for a fictional, luxury brand of vodka to which a fictional Russian president treats his guests.
Cafe 33's proprietor said that the bottle was not insured and was in his establishment on loan from a Russian entrepreneur.
Related: Two drunk Siberians have been sentenced to sobriety after knocking out the power to 69,000 people
Danish police investigator Knud Hvass told the Associated Press on Wednesday that it is still too early to determine whether the alleged thief had forcibly entered the premises of Cafe 33 or had a key to the bar. Although the bar is reported to have more than a thousand vodka bottles, nothing else appears to have been stolen.