One Of The World's Rarest Fish Spawned After Recent Earthquake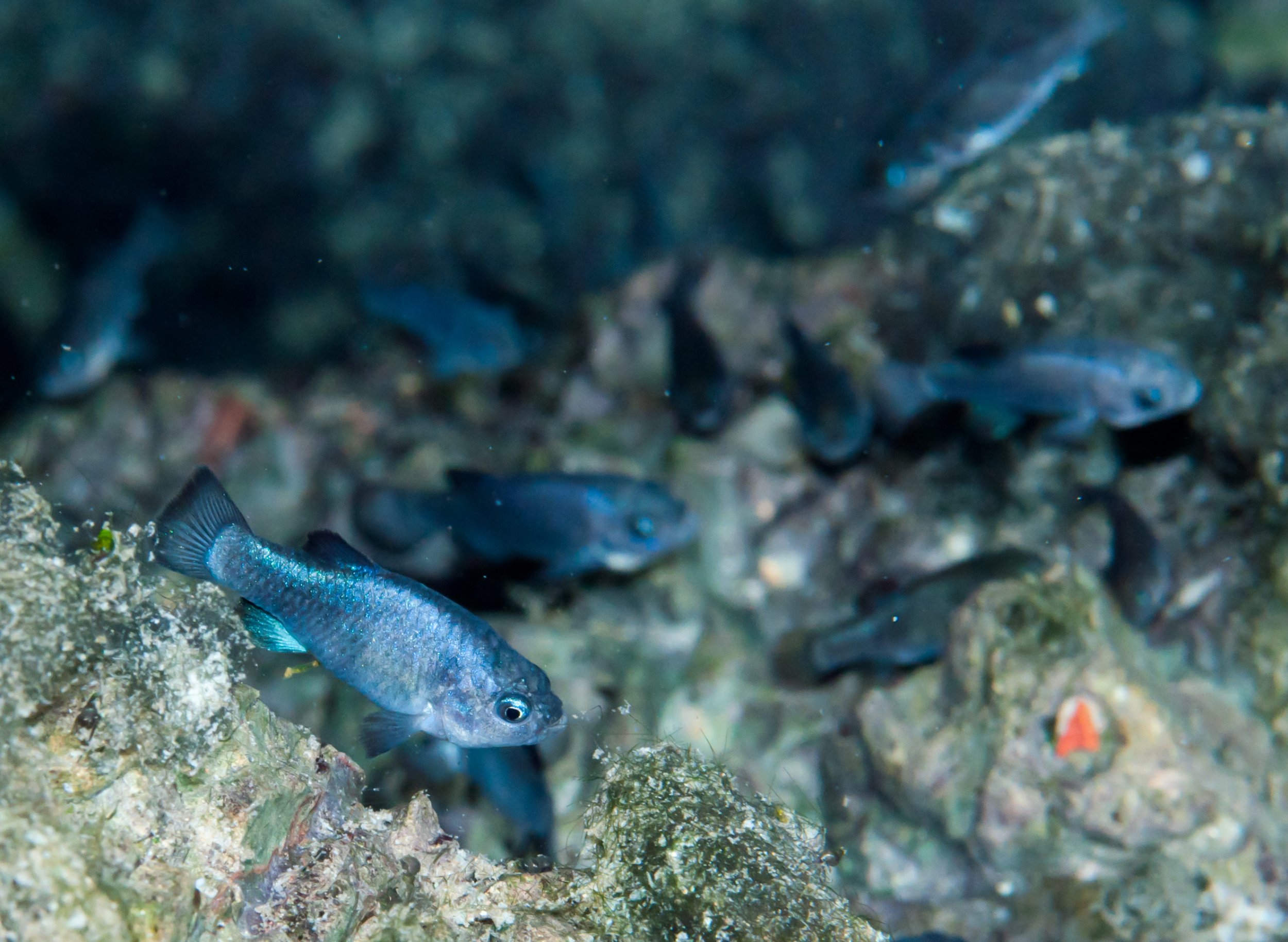 An earthquake that caused a tsunami watch for the entire West Coast of the United States really did create waves—in Death Valley National Park. And those tiny waves, known as a seiche, may prompt the creation of more of an extremely rare species of tiny fish.
The earthquake's shaking caused the Devils Hole pupfish—a critically endangered species of fish that are a bit shorter than your average golf tee and are found only in one pond in the park—to spawn, the National Park Service said on Wednesday.
"It's crazy that distant earthquakes affect Devils Hole," Kevin Wilson, an aquatic ecologist at Death Valley National Park, stated in a press release. "We've seen this a few times before, but it still amazes me."
The Devils Hole pupfish, also known as the desert pupfish or Cyprinodon diabolis, may be one of the rarest species of fish on Earth. Whether or not they are the rarest fish is up for some debate—and can change even with small population fluctuations. Current estimates place the number of Devils Hole pupfish at 115; a recent estimate of the red handfish, found off Tasmania, Australia, indicated that between 40 to 80 fish might exist. Nevertheless, some called the pupfish "the rarest fish in the world" when the population was down to 35 fish in 2013, as Scientific American reported.
Other than the spawn, the earthquake shouldn't have any other impacts on the fish. Although a biological science technician at the park noted that the pupfish's food source—algae that grows on a shelf near the top of the pool—might be reduced temporarily, according to the National Park Service statement.
This has actually happened before. In 2012, another earthquake caused another seiche and another spawn. Peter Byrne was there, and wrote about it for Scientific American.
These fish are so endangered that they've been on the federal government's list of endangered species since at least 1986. Harming them is a violation of the Endangered Species Act—which is what two men recently pled guilty to doing in 2016. One man, Edgar Reyes, put his hand in the pool, local Las Vegas Fox affiliate KVVU reported. The other, Steven Schwinkendorf, vomited nearby.