Would Twitter's New Privacy Rules Have Banned George Floyd's Arrest Video?
Twitter's new privacy policy raised concerns it would have prevented the video of George Floyd's arrest from being shared, but it wouldn't have outright banned the footage from going viral on the social media website.
The new privacy policy prohibits people from sharing media of private individuals without their permission. Videos of Floyd's arrest, as well as, the death of Ahmaud Arbery, brought the national spotlight to the two cases and many were critical of the policy because of the belief that it would prevent stories like Floyd's and Arbery's from being told.
Twitter spokesperson Trenton Kennedy told Newsweek the updated policy doesn't explicitly ban the sharing of videos like those that surfaced after the deaths of Arbery and Floyd. Videos and images of private individuals can still be shared on the social media platform, however, the policy gives those depicted in the content recourse to get it removed.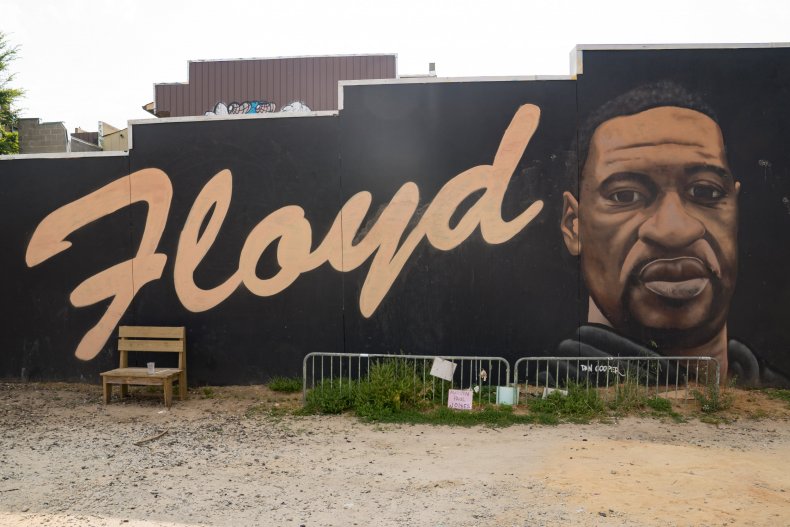 Before an image or video is taken down, Twitter has to receive a first-person report or a report from an authorized representative. If the image or video is determined to have been shared without the person's permission, Twitter will remove it.
So, in the instance of the videos of Floyd and Arbery, an "authorized representative" would have had to request the media be taken down.
The policy also doesn't apply to media featuring individuals that are shared in the "public interest or add value to public discourse." Kennedy couldn't comment on whether the video of Arbery's death or Floyd's arrest fit that description, telling Newsweek he can't "answer hypotheticals."
In announcing the new policy, Twitter acknowledged users may share images and videos to "help someone involved in a crisis situation," including being part of a "newsworthy event due to public interest value." In that case, Twitter said they may allow the images or videos to remain on the services.
"For instance, we would take into consideration whether the image is publicly available and/or is being covered by mainstream/traditional media," Twitter said.
Floyd's death sparked nationwide protests after the video circulated online and many noted that the three men charged with Arbery's death weren't arrested until a video of his murder was leaked. The videos have been credited with helping lead to convictions in both cases.
Twitter's new privacy policy is aimed at curbing misuse of media and information that's shared on the site that allows people to "harass, intimidate and reveal the identities of individuals." The company acknowledged the sharing of some information can cause a person "emotional or physical harm."
Along with the potential to bar unauthorized media, Twitter's policy bars the sharing of a person's home address, identity documents, such as government-issued IDs and social security cards, contact information and financial account information.