WrestleMania 35 Main Event Confirmed to be RAW Women's Championship Match
It's official, the WrestleMania 35 main event will feature women for the first time ever.
The RAW Women's Championship match between WWE superstars Ronda Rousey, Charlotte Flair and Becky Lynch will cap the show that will take place on Sunday, April 7 in MetLife Stadium. The Triple Threat match has been one of the hottest feuds in the company and has been simmering since November 2018.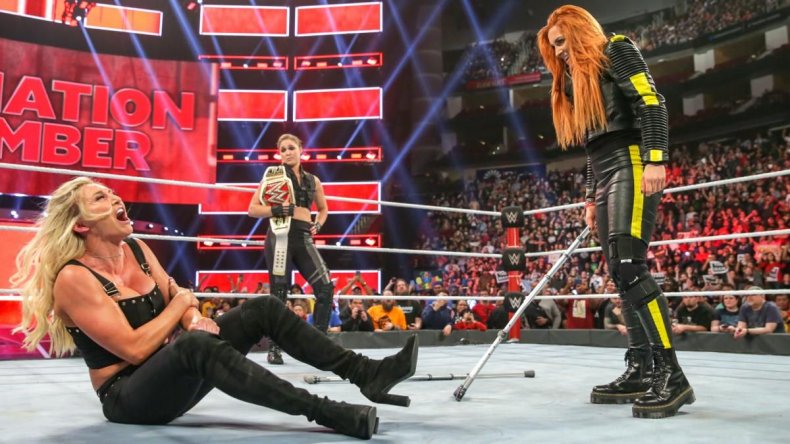 In the weeks leading to the Survivor Series pay-per-view, then SmackDown Women's Champion Becky Lynch was set to take on RAW Women's Champion Ronda Rousey. However, on the go-home RAW, Lynch suffered a concussion and was replaced by Charlotte Flair. Flair would be disqualified in her match with Ronda after The Queen couldn't put her away.
After being cleared by doctors, Becky would feud with Charlotte and Asuka, culminating in a ladder match at the TLC pay-per-view in December. Ronda Rousey's interference cost both Flair and Lynch the title, helping Asuka become champion.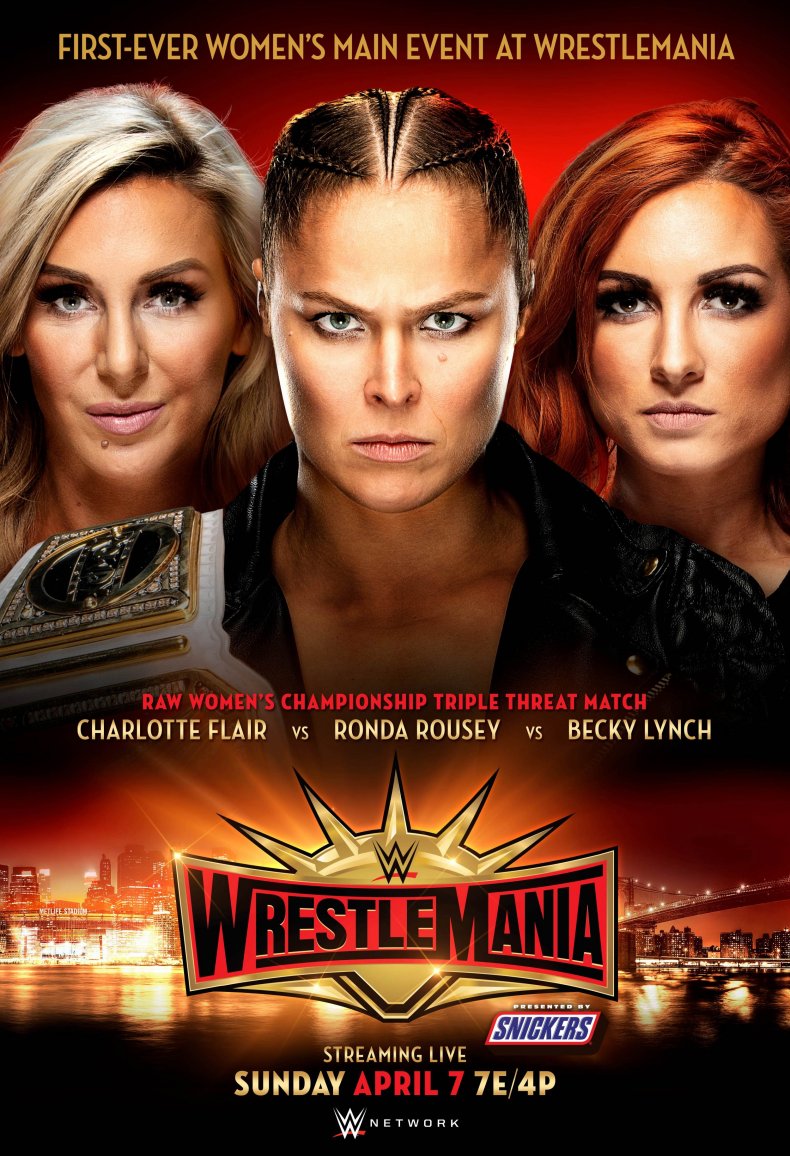 Lynch would lose her rematch with Asuka at the Royal Rumble in January, but would take part in the women's rumble at the end of the night. She and Charlotte were the last two women in the match before Lynch won a narrow victory, becoming the number one contender for the women's title of her choice.
Becky would choose to face Ronda at WrestleMania, but Triple H and Stephanie McMahon - concerned for her knee, after suffering a kayfabe injury at the Rumble - suspended Lynch until she got checked by WWE doctors. After a week, Lynch relented and got the clear from the WWE only for Mr. McMahon to suspend her again for failure for her actions in prior weeks, and replacing her with Charlotte.
Lynch would raid RAW and SmackDown, being arrested in the process, to get herself back in the WrestleMania match. Lynch would go one-on-one with Charlotte at Fastlane to make the 'Mania match a Triple Threat. When it seemed that Charlotte was going to take Becky out, Ronda who turned heel that week, struck Becky causing a disqualification and Lynch to be reinserted.
The RAW Women's Championship match is one of nine confirmed matches for the WrestleMania 35 card. The others include: AJ Styles vs Randy Orton, Seth Rollins vs Brock Lesnar for the Universal Championship, Shane McMahon vs The Miz, Rey Mysterio vs Samoa Joe for the US Championship, Tony Niese vs Buddy Murphy for the Cruiserweight Championship, Triple H vs Batista, Kurt Angle vs Baron Corbin and the Andre the Giant Memorial Battle Royal.
WrestleMania 35 is set for April 7.
What do you think of the main event for this year's WrestleMania? Who do you think will win? Let us know in the comments section below.