The WWE 2K20 cover superstars and release date were revealed on Monday, and to the surprise of no one, Roman Reigns is joined by "The Man" Becky Lynch on the box art.
Lynch has enjoyed a meteoric rise to stardom in the WWE, becoming arguably the most popular superstar - male or female - in the company, while also participating in the first women's main event at WrestleMania in April.
When the news finally dropped, Lynch could barely contain her excitement for being named the first female WWE superstar to be featured on the cover of the yearly series.
"It's a helluva day isn't it? It's a helluva day to be The Man," Lynch told Newsweek. "Oh my god, dude there are some things you dream of. Obviously, main eventing WrestleMania is one of them, but you always want to be a playable character in a video game. To be on the cover, is next-level stuff right there. It feels right, though, the timing feels right."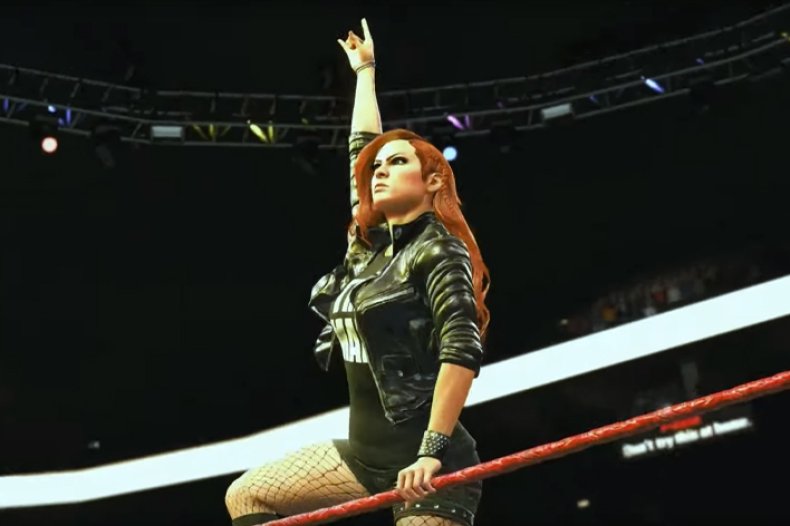 Featuring Lynch on the cover of WWE 2K20 makes sense considering the series will soon contain more content centered around the women's division. The 2K Showcase, the series' story mode, will revolve around The Four Horsewomen of WWE - Lynch, Charlotte Flair, Bayley and Sasha Banks - as they arrive in the company and help shape the future of the division.
WWE 2K20 will also feature mixed tag matches to the yearly series for the first time. Fans should expect a bevy of WWE superstars from the past and present to be accounted for in WWE 2K20, but the inclusion of Chyna (real name Joan Laurer) is a bit of a surprise considering the the WEE distanced itself from the icon after her departure. The reasons for this hesitant attitude have been argued and speculated on for years, but, after Chyna's untimely passing in 2016, it seems the company is slowly but surely starting to acknowledge her accomplishments.
Chyna was inducted in the WWE Hall of Fame this year as a part of D-Generation X, and now she's being used to promote the latest video game.
"It's awesome. She's such a ground breaker," Lynch said. "I remember watching her when I was 15, and I thought, 'that's who I'll look like when i get to WWE.' But I don't, I don't have the muscles. She really was a ground-breaker and changed the game. I'm glad she gets the acclaim she deserves."
Chyna will be a downloadable superstar as part of the WWE 2K20 Deluxe and Collector's edition.
WWE 2K20 will release for PS4, Xbox One and PC on October 22.