AJ Styles' Long, Fascinating Journey to the WWE Is Chronicled in Excellent New Documentary
The Royal Rumble is a special event for many WWE fans. It's not just the start of "The Road to WrestleMania," but it's where wrestlers who have been missing in action make their return, like we saw last year with Edge. It's also where other talents make their debuts.
The arrival of AJ Styles in 2016 has to be one of the greatest debuts in the history of the company. The man fans never thought would show up in the WWE—let alone in his late 30s, after stints with TNA and NJPW—finally did, and he ended up changing everything for the promotion.
Now, the buildup to the 2021 Royal Rumble begins this Sunday with WWE's new documentary, Untold: AJ Styles Royal Rumble Debut, which offers behind-the-scenes stories and a brief history of Styles' in-ring career. What you come away with after watching it is a better sense who the man born Allen Jones is as a person, how that has shaped his career and what AJ Styles means to many wrestlers all over the world.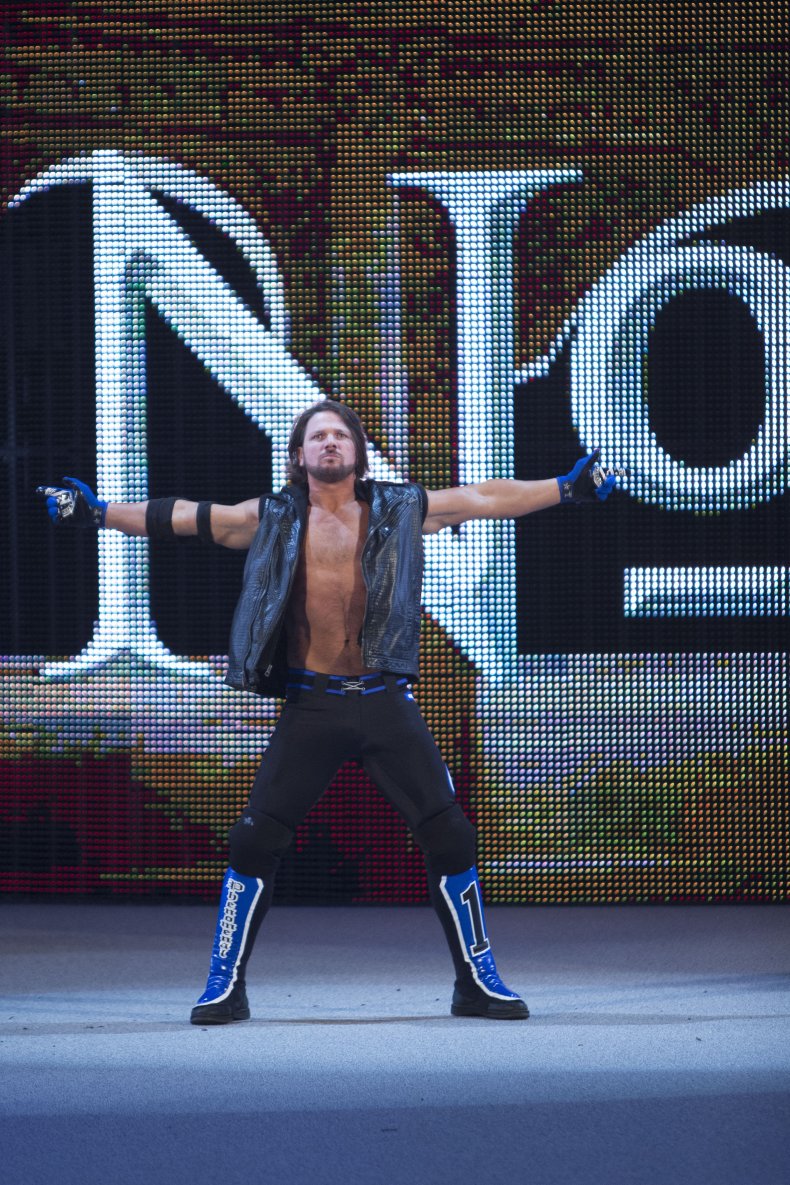 The half-hour documentary begins with the producer asking Styles a simple question: "Who is the Phenomenal One?" Styles chuckles as he tries to come up with an answer to what he calls the "most difficult question" he's ever been asked.
It's difficult for Styles because it took many years, and plenty of twists and turns, to figure out who he was as a man and as a performer.
In the doc, we learn how Styles' love of wrestling developed when the Georgia native watched Georgia Championship Wrestling alone as a kid, and how his complicated relationship with his father molded him to become an athlete, competitor and the family man (he's a husband, and father of three kids) that he is today.
That level of intimacy makes for a pretty compelling watch, and in his talking-head segments Styles is calm and comes off as genuine. But he also obviously knows exactly what he wants to talk about and how to communicate it—it feels as though he's been waiting to tell his personal story for a long time and he's ready, now that he has the platform.
Once the foundational stuff about Styles' personal life is established, the documentary focuses on his wrestling journey, from the last days of WCW to a minor role in the WWE wrestling-in-dark matches on WWE Metal (remember that?), to him being offered a developmental deal with WWE, which is when Styles made the first really big decision of his career. The deal required Styles to move to Cincinnati, but he turned the offer down because he felt he couldn't uproot his family.
"My wife's dream came first, with her wanting to be a teacher, and I didn't want to mess that up," Styles says in the documentary. "Lo and behold, I think it was the best decision I ever made."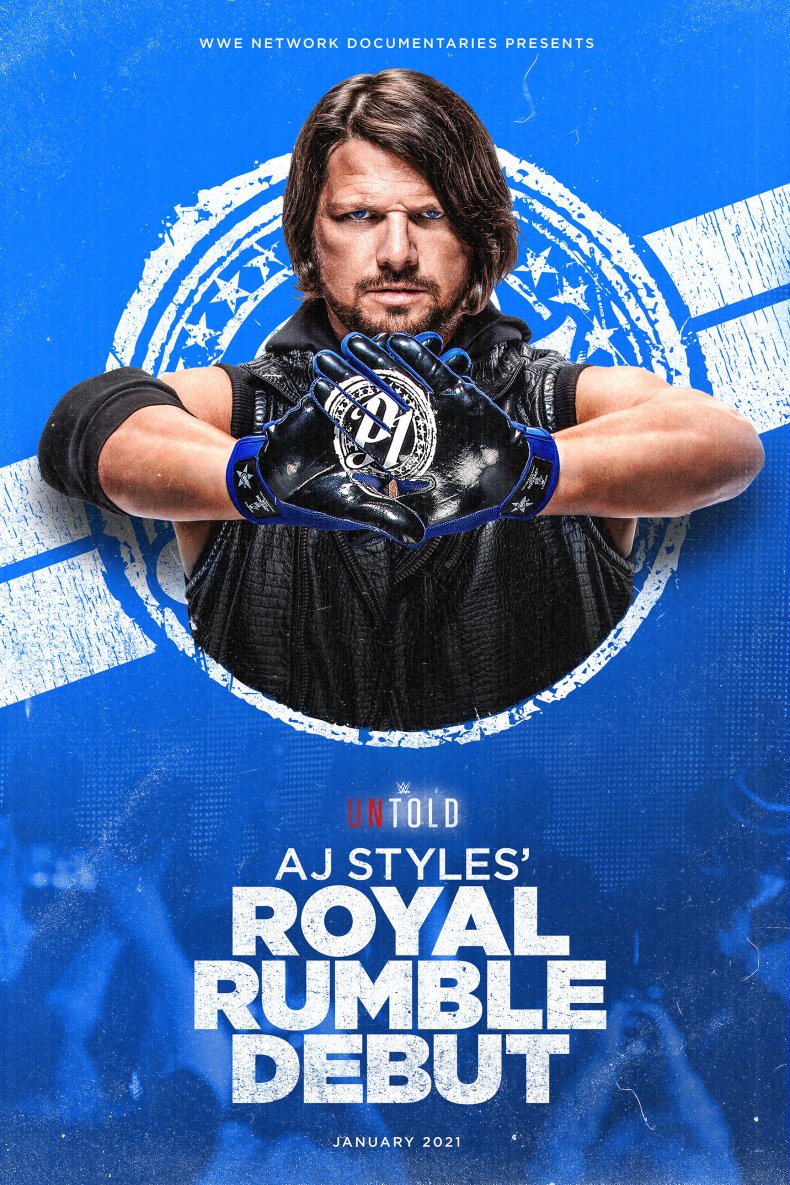 Turning down a chance to work in the biggest wrestling company in the world was a huge risk—and certainly not Styles' last—but it was a choice that set him on a path to greatness.
From that point in the doc, Styles runs through his time working the indies before he landed in the newly formed TNA. Styles made TNA his professional home for 11 years, elevating the promotion and becoming a household name to wrestling fans. One of the men who worked alongside Styles in TNA, Samoa Joe, is also featured in the doc, and he's there to tell the viewers about Allen Jones, the man behind AJ Styles. Joe also hammers home how Jones' tenacity helped him become, as Styles, the best wrestler in the world.
Finn Balor also chimes in, and adds a perspective about wrestling in Japan that many fans don't really understand—namely, how hard it is to be a Westerner and garner the respect of the NJPW crowd like Styles did.
Of course, it's these connections to Joe and Balor that helped Styles get to the doors of WWE once again, after 17 years in the ring. The documentary builds to the 2016 Royal Rumble and AJ's debut with WWE, and it's enthralling to hear Styles talk about meeting with the WWE and agreeing to sign, and then hear him also relive the moment that he debuted and the Royal Rumble match that ensued. Styles' debut in the WWE will be a moment that's talked about for years and years—and that's not recency bias coloring our perspective.
This documentary may not be exactly what fans expect. If you're coming for a deep-dive into Styles' wrestling history or a retrospective on his WWE career, this isn't that. This special is about the events that led up to Styles' Royal Rumble debut, fit snugly into a 30-minute program. Considering those parameters, the WWE delivers, as it often does.
The entirety of Styles' wrestling legacy may not be fully understood until he eventually hangs it all up, but this new documentary succeeds in spotlighting what he's accomplished in the profession so far. Hopefully, there's more to come, because there's definitely plenty of material to explore when it comes to "The Phenomenal One."
WWE Untold: AJ Styles Royal Rumble Debut will be available on demand Sunday, January 17, at 10 a.m. ET on the WWE Network.