AJ Styles Talks WrestleMania 36, The Undertaker and Return From Injury
There are currently 16 matches scheduled for the two-night WrestleMania 36 event this weekend, but only one will take place in a "boneyard".
AJ Styles and The Undertaker have been feuding since the Super Showdown event in February with both men trading personal barbs at one another. But it was Styles who challenged "The Deadman" to this match. A unique stipulation for a unique time in the world and in the WWE.
The COVID-19 pandemic has caused the WWE to shift how it's running its biggest show of the year. Not only did the promotion have to move the show from a football stadium with thousands of roaring fans to its own Performance Center with no one in attendance, but it has to be a bit more creative in how it presents some of its matches.
Whatever a "boneyard" match means -- Styles has said himself it's like a street fight -- fans will get to see how it all plays out at WrestleMania 36 in what will surely be remembered not just for the card, but what the world has gone through during this time.
Newsweek caught up with "The Phenomenal One" to talk about this year's WrestleMania, The Undertaker and how he's handling the current state of the world.
Note: This interview has been lightly edited for clarity and length.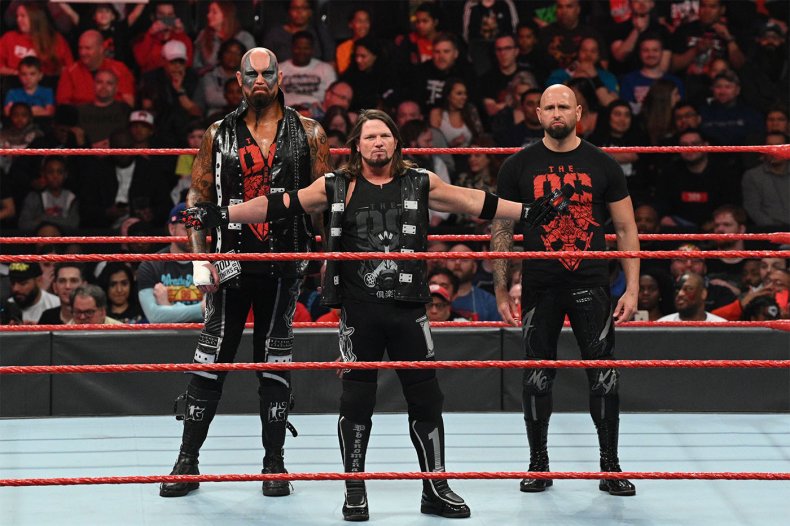 Before we get into wrestling, how are you passing the time?
Man, I am playing the crap out of some video games. I'm catching up on all the time I've missed. I'm getting pretty darn good at PUBG I think. It may or may not be true, but I think I'm getting better.
Any game besides PUBG that you're finally getting a chance to play?
I've just picked up Animal Crossing for the Switch. Is it a kids game? I don't know, but I enjoy it and I've been playing it for years. It's fun. [laughs]
With all these changes going on in the world, how has these past few weeks been for you?
It's been a confusing time. I'm trying to figure out how serious everything is and getting the right information. And the right information, right now, is to distance yourself and quarantine yourself even if you don't have anything. You have to spend time with your family, and that may or may not be a good thing.
Sometimes I think it's great and sometimes I'm ready to kill somebody, but it's been a different time. It's something that when we look back in history we'll say: "Remember 2020? Wow that was a crazy year."
Being able to work and stay in a rhythm helps you keep some semblance of normalcy?
Yea I think having this job, for us, is a good thing. Our job is to entertain and hopefully help people forget about what's going on even for a little bit. That's our job and I'm proud to do it. Traveling is a little bit different. I'm driving to Orlando instead of flying, which I'm totally OK with right now. It is what it is.
How long is that ride?
If I'm being honest, my bus picks me up. I'm a little spoiled in that. I'm lucky to have that especially when you think about driving for seven hours to Orlando.
Not many people can say they've got in the ring with The Undertaker at WrestleMania. Now your name is on that list. How was that experience?
It's awesome considering the circumstances. We didn't have [this type of match] planned in the beginning. But at the same time, I rather have him in a boneyard than in an empty arena match. So I'm very happy with the WrestleMania match.
You've had 'Mania matches in the past. How was preparing for a match with no fans and in this "boneyard" match?
It's definitely different. It was either going to be in front of no one or in a yard of some sort. And in that respect I'm definitely happy with what has happened. And while there are no fans there, there wasn't going to be fans in an empty arena match anyway. So it's kind of like picking your poison.
And what me and The Undertaker are doing, it's going to be awesome. We can be totally unique in what we do and totally different.
There have been concerns about WrestleMania going on. Even Roman Reigns pulled out. What are your thoughts?
It's safety first when it comes to our crew and talents, everyone that's involved. We have to make sure that they feel safe, and if they don't they shouldn't be at WrestleMania. It is what it is. We would have loved to push back WrestleMania, but during this time we want to help people forget what's going on.
It's WrestleMania, it's huge. We're losing a lot too, but at the same time we are giving back to people who need to be entertained, who need to forget about what's going on. When Saturday and Sunday night happen, hopefully they can just lose themselves in the matches, stories and everything else. And just be a kid again.
When you're a kid you don't have any worries, and we're trying to give that to everybody.
This year WrestleMania is moving to a two-night format. We saw that with New Japan Pro Wrestling and Wrestle Kingdom. Would you like to see WrestleMania move to a two-night format in the future?
I think we've got to do something, as a company. There are a lot of matches in one night, too many if you ask me. Either we cut down on the matches or have two nights. Either way is fine with me.
At the end of the day, it's up to the fans and whether they are willing to show up. And at the same time, maybe give someone a chance who can't afford two days they can see one day or pick the night and the matches they want to see. I don't think it's a bad thing. Next year, we'll see what happens.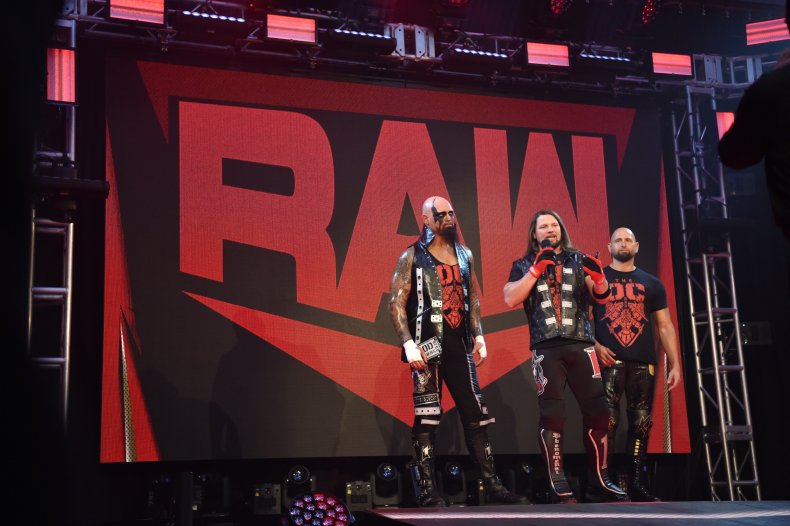 The whole wrestling industry has been affected by this pandemic. You've had a long career outside of WWE in the independents and overseas. What are your thoughts?
It's definitely affected the wrestling industry. New Japan had to shut down for a couple of weeks and AEW, and they are trying to do the same thing that we are doing. It's affecting everyone. If you're a fan of the independents, what do you do? It sucks. There's no other way to say it and it's a terrible time. And it's not just the wrestling industry it's everything.
It's a scary time for people who made their money doing that and now we are stuck in this limbo not knowing when we are getting the next opportunity to make it. My prayers go out there for those guys and girls who are out there trying to make it right now.
You suffered an injury at the Royal Rumble. Was there a fear of not making WrestleMania this year?
Oh yea. Shortly after finding out that I separated my shoulder, it was a little before Vince left the Royal Rumble, I told him I'd be fine and I would just take a couple of weeks and I'll be ready to rock. They told me that I'd be ready in four to six weeks, so keep in mind I didn't want [Vince] to think: "Well, I got to find someone else for The Undertaker." I didn't want anything like that to happen.
So it scared me for a minute especially in the ring because I thought I dislocated my shoulder. Not saying that a separated shoulder is a good thing. It sucks too, but it's something I can recover from and not need surgery or anything like that.
A lot of people are having their "WrestleMania moments" diminished in a way having their matches in front of no audience. Do you see it that way and how do you cope with it?
Everything that's happened, it's working out. It's going to work itself out one way or another. WrestleMania moments, again, we're going to look back on this and think: "Wow what a crazy WrestleMania in 2020. What a crazy match with Edge and Randy." All this stuff is cool, but it's different.
Sometimes different is good and sometimes it's bad. We're going to see.
How do you compare this 'Mania to your previous ones?
How do I compare this to walking out at WrestleMania in front of over 100 thousand people? And it's my first one? It's hard to top that, I'll never forget that. But this WrestleMania it's something I won't ever forget because of what's going on and the man I was in the boneyard with.
It's been almost a year where you got on the RAW brand. Looking back, how has that transition been?
I love it, man. RAW that's where I feel I belong right now. I settled right in. It wasn't a huge change for me and I enjoy it. I'm loving where I'm at.
After 'Mania and when everything has settled, where do you see yourself?
I don't know where we are going to be at that point. I don't know what the story is, it's just something we're going to have to wait and find out. It's a good question that I don't have an answer for.
Any final words about this show and your match in particular?
I can tell you this, man. You got two guys who are going to go out in this boneyard and give it everything they've got and try to make this a story that everyone can relate to. And at the same time, if you look back at this WrestleMania, it's a super-stacked card. I wish we had the opportunity to do it in front of thousands of people, because that's how good I think it is.
It's going to be what it's going to be and we're going to remember it as...I don't know what we're going to call this WrestleMania.
WrestleMania 36 is scheduled for this Saturday and Sunday at 7 p.m. EDT.