WWE's Dolph Ziggler Talks Seth Rollins and Dean Ambrose Ahead of SummerSlam
The feud between Seth Rollins and Intercontinental Champion, Dolph Ziggler has a lot of buzz heading into this year's SummerSlam.
Rollins has been one of the most over wrestlers in the company and Ziggler acknowledges his opponent's hot streak since even before "The Architect" captured the IC belt at WrestleMania 34. Dolph defeating Rollins for the belt on an episode of Monday Night RAW was a shock to everyone, but Ziggler feels the chase can benefit Seth.
"The fact that I beat [Seth] for the title when he was at one of the highest points of his career is amazing," Ziggler told Newsweek. "Because it shows him having to restart, having to rethink and add another layer to his character to see where he can go with it."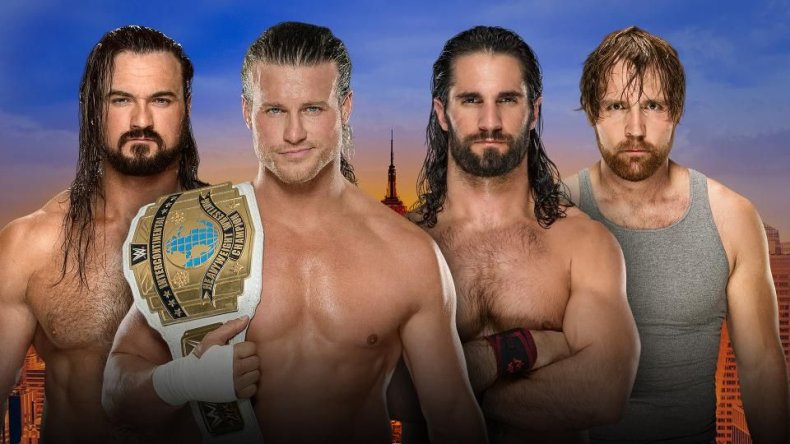 Where the match between Seth and Dolph is going involves Dean Ambrose to be in Rollins' corner. The "Lunatic Fringe's" return was met with a huge pop from the crowd and on social media, and Ziggler feels the time off will help Ambrose physically and with getting more over with the WWE Universe.
"I've never been injured. So him coming back he probably feels rejuvenated, he probably got to hit the gym a little bit more because he was out for a year or whatever," Ziggler said. "The fact that that happens to a lot of people in our business the way that they come back shows a lot about their character. I think he can't wait to get back in that ring and do what he does. It's a nice reset when you go away for awhile and you're beloved or hated and you take a little break, which I've never have, unfortunately, so at some point i might have to do something like that so everyone will cheer for me when I show up."
So how does Ziggler see his SummerSlam match with Rolling playing out and what it means for his partner, Drew McIntyre?
"If I was sitting at home with no titles I would want to be the Universal Champion. But right now I'm the Intercontinental Champion, I beat one of the best wrestlers in the world for it so I would love to keep it," Ziggler said. "Monday we show up, beat the hell out maybe all three guys of the SHIELD and go, hey, if Roman wins on Sunday maybe Drew is first in line for the title and we have all the titles in three months."
SummerSlam will stream on the WWE Network Aug.19 at 7 p.m. EDT.