WWE Extreme Rules 2019 Predictions: Who Wins on Sunday
WWE's July pay-per-view Extreme Rules is this Sunday and will push many superstars into the SummerSlam season.
Whether feuds end or new ones begin, Extreme Rules has the potential to shake up Monday Night RAW and SmackDown Live. There are 10 confirmed matches with every title - minus the Intercontinental Championship - on the line.
There's a lot that can happen on Sunday. Our resident wrestling experts Phil Martinez and Rocco Marrongelli break down who we believe goes over. You can watch the video below, or keep reading for our predictions.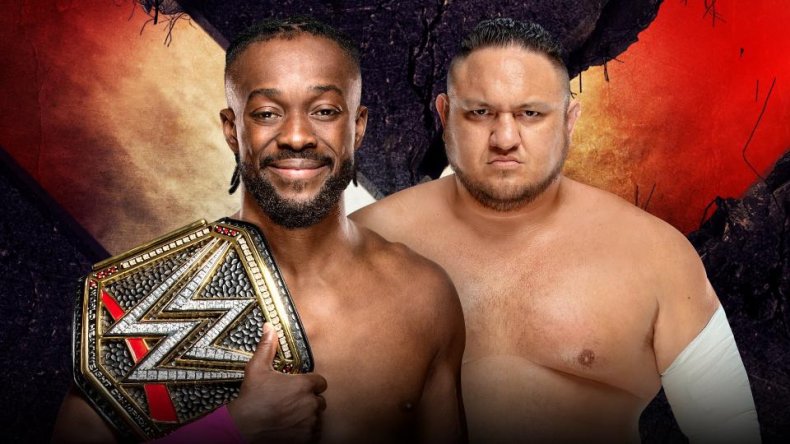 KOFI KINGSTON (c) VS SAMOA JOE - WWE CHAMPIONSHIP MATCH
Samoa Joe is Kofi Kingston's most dangerous opponent yet. While Kingston has had impressive title defenses against Daniel Bryan, Kevin Owens and Dolph Ziggler, Joe feels like a different animal. Phil and Rocco can see either competitor leaving Extreme Rules with the WWE Championship but differ on the final outcome.
Rocco sees Kofi retaining the championship as we head into SummerSlam, while Phil believes this is Joe's time (finally). They can continue the feud at SummerSlam.
Phil - Samoa Joe
Rocco - Kofi Kingston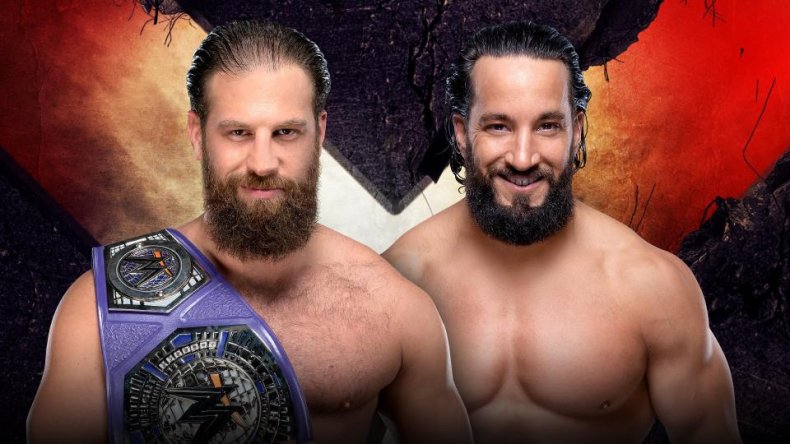 DREW GULAK (c) VS TONY NESE - CRUISERWEIGHT CHAMPIONSHIP MATCH
Drew Gulak just won the Cruiserweight Championship at Stomping Grounds so it's hard to see him drop it back to Tony Nese. While Nese is a great talent, he didn't do much as champion so let the heelish Gulak run with it for awhile.
Phil - Drew Gulak
Rocco - Drew Gulak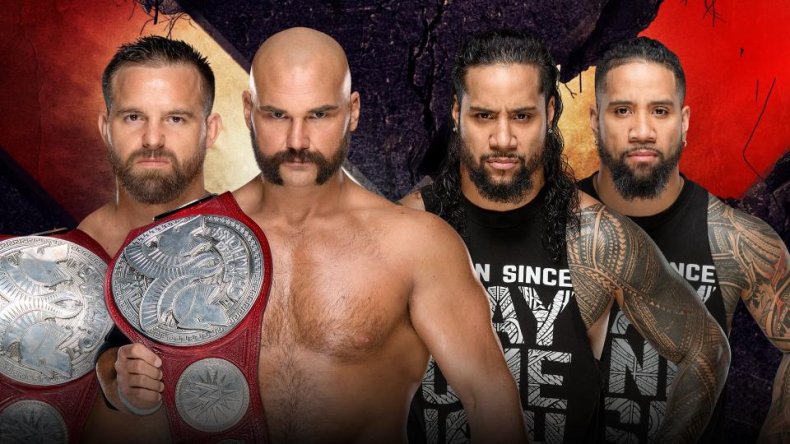 THE REVIVAL (c) VS THE USOS - RAW TAG TEAM CHAMPIONSHIP MATCH
Both tag teams are great and while The Usos could take the RAW Tag Team Championships from The Revival - whose momentum has really halted - it's too soon for that to happen.
Maybe this will lead to a multi-team title match at SummerSlam with The Viking Raiders? But for now, Revival retain.
Phil - The Revival
Rocco - The Revival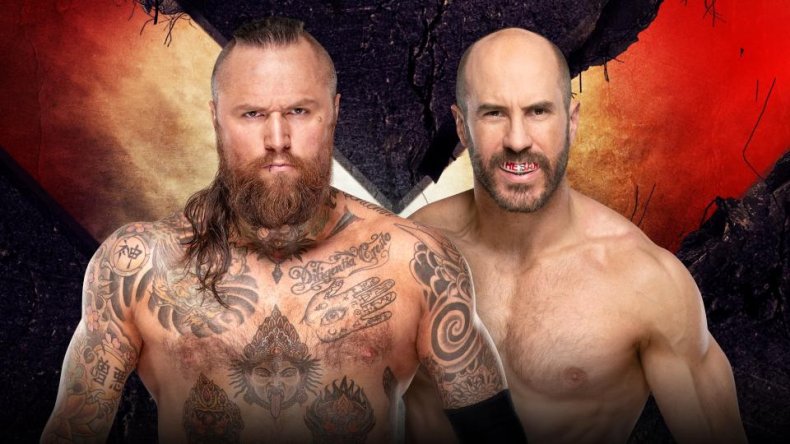 ALEISTER BLACK VS CESARO
Both competitors are great. While Cesaro needs a single push like yesterday, it's hard to see Aleister Black losing his first singles match on a pay-per-view. They wouldn't build up weeks of backstage segments just for him to lose, right?
Phil - Aleister Black
Rocco - Aleister Black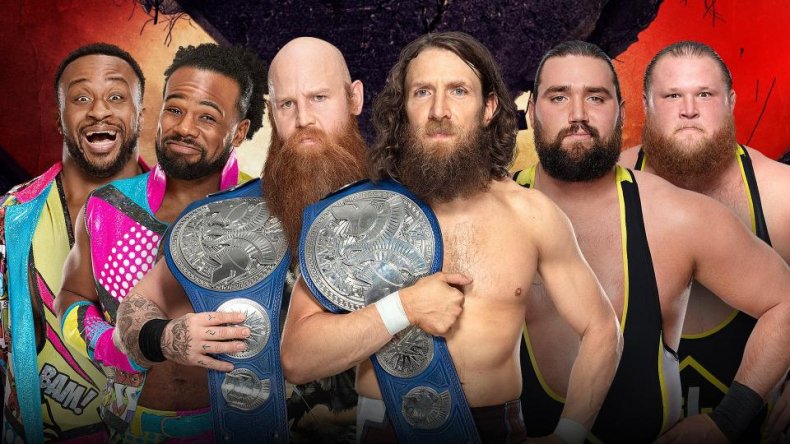 DANIEL BRYAN AND ROWAN (c) VS NEW DAY VS HEAVY MACHINERY - SMACKDOWN TAG TEAM CHAMPIONSHIP MATCH
While WWE has a hard time spotlighting the tag divisions on both brands, Daniel Bryan and Rowan have put on great matches when they have actually had them. Their match with Heavy Machinery at Stomping Grounds was surprisingly good. Adding the New Day should make it even better.
However, The Planet's Champions run with the titles won't end here. They can continue to build up the division as champions and then drop them at SummerSlam.
Phil - Daniel Bryan and Rowan
Rocco - Daniel Bryan and Rowan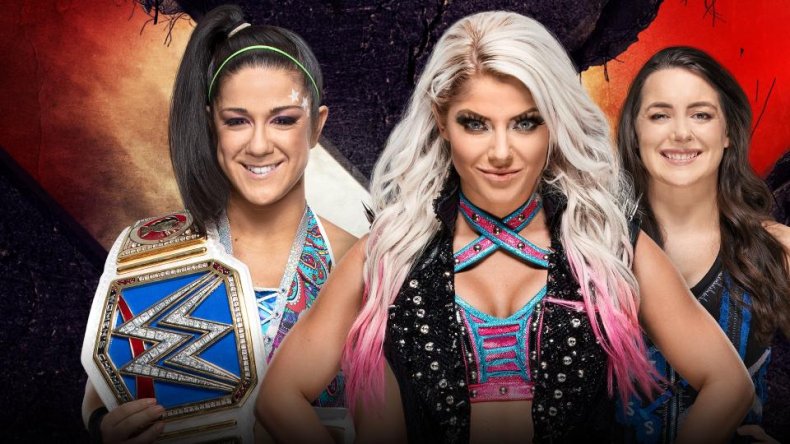 BAYLEY (c) VS ALEXA BLISS AND NIKKI CROSS - 2 ON 1 HANDICAP MATCH FOR SMACKDOWN WOMEN'S CHAMPIONSHIP
A match that has the potential for a ton of different finishes. Will Bayley win outright? Will Nikki Cross win and turn on Bliss? Will Sasha Banks return to even the odds? So many different ways this can go but Rocco and Phil believe Bayley will retain the championship.
Phil - Bayley
Rocco - Bayley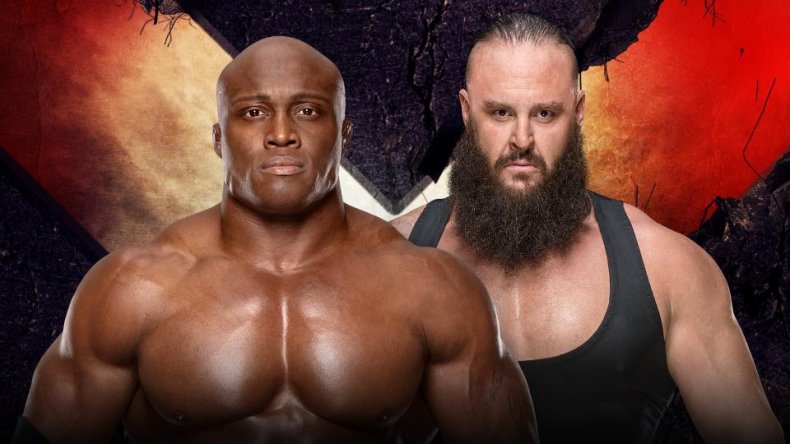 BOBBY LASHLEY VS BRAUN STROWMAN - LAST MAN STANDING MATCH
A match with no stakes but it should be fun. Strowman and Lashley had a good Falls Count Anywhere match on Monday Night RAW a couple of weeks ago that ended with both men going through the LED board.
Lashley wants to be the monster of RAW but needs to vanquish Strowman once and for all in a Last Man Standing match. Rocco sees Lashley winning to continue his momentum, but Phil believes that the WWE are still high on Braun and want to push him.
Phil - Braun Strowman
Rocco - Bobby Lashley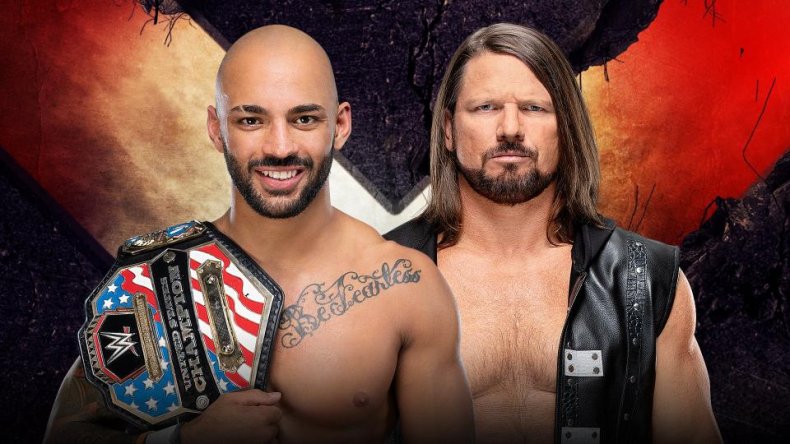 RICOCHET (c) VS AJ STYLES - US CHAMPIONSHIP MATCH
Ricochet and AJ Styles have put on some great matches in recent weeks and now that they have a pay-per-view to work on it can only get better.
Ricochet defeats Styles on RAW a couple of weeks ago, which caused the heel turn from AJ. But since The Club have reformed they haven't had a meaningful victory. That's why Phil believes Styles will be the new US Champion to give the faction some momentum. If they lose again, they're DOA.
Rocco, however, sees Ricochet retaining somehow to push the feud into SummerSlam.
Phil - AJ Styles
Rocco - Ricochet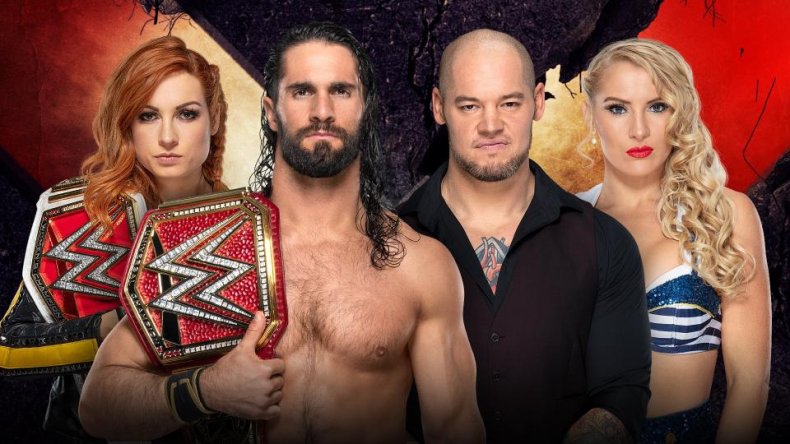 SETH ROLLINS AND BECKY LYNCH (C) VS BARON CORBIN AND LACEY EVANS - EXTREME RULES/WINNER TAKES ALL MATCH
This is probably the most predictable match on the card. It's really hard to see Becky and Seth losing their titles at the same time to Lacey and Baron. There's not much to say here, but if Lynch and Rollins somehow lose the place may riot.
Phil - Seth and Becky
Rocco - Seth and Becky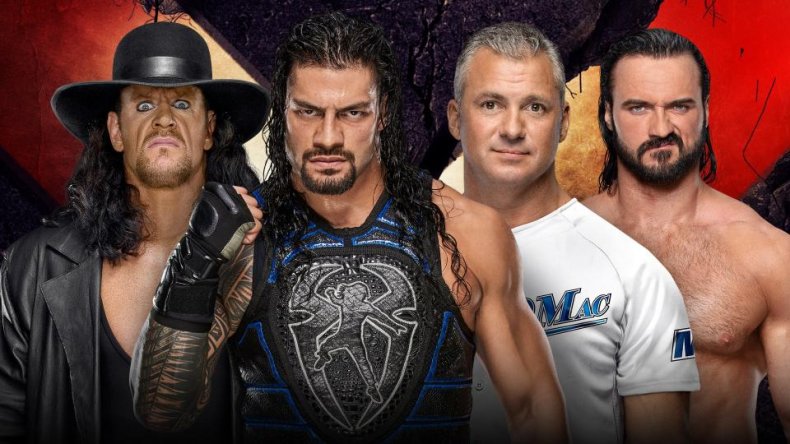 ROMAN REIGNS AND UNDERTAKER VS SHANE MCMAHON AND DREW MCINTYRE - NO HOLDS BARRED MATCH
Another predictable match, but WWE could swerve the crowd just because of how good Drew McIntyre is these days. But this match feels like it'll be overbooked to mask some of Undertaker's shortcomings.
Kevin Owens could show up and give Shane a Stunner to hand the victory to Roman and Taker. There's a lot of possibilities, actually, but it's hard to believe that Roman and The Phenom are going to lose on Sunday.
Phil - Roman and Undertaker
Rocco - Roman and Undertaker
WWE Extreme Rules is scheduled for Sunday, July 14.
What do you think of our picks? Let us know your thoughts in the comments section below.