The final WWE pay-per-view before SummerSlam is Extreme Rules, a show that usually brings a mix of hardcore and non-traditional stipulations into its matches.
This Sunday, 10 confirmed matches are expected across the kickoff and main show. Four of these matches have special stipulations with all but one championship on the line. The landscape of the WWE could change dramatically after Sunday night.
Here's every match on the Extreme Rules 2019 card.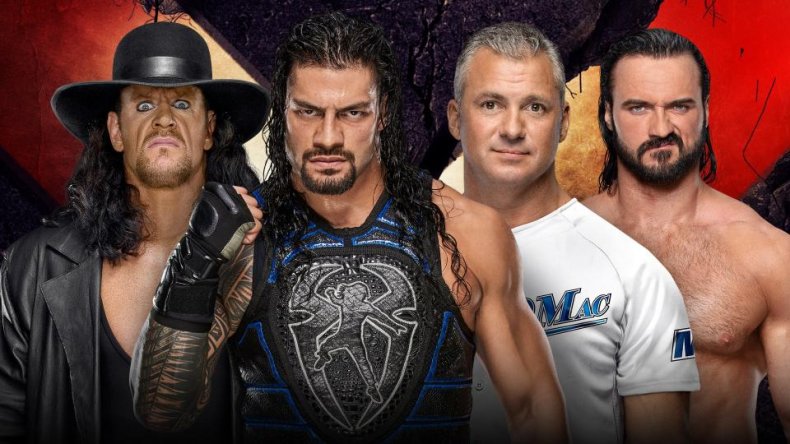 ROMAN REIGNS AND UNDERTAKER VS SHANE MCMAHON AND DREW MCINTYRE - NO HOLDS BARRED MATCH
Shane McMahon has been a terror these last few months. He's picked up victories - with the help of Drew McIntyre - against Roman Reigns, which only fuels his ego. It looked like Shane and Drew were on their way to another victory over The Big Dog when The Undertaker came in for the save.
Undertaker and Shane have a history, and it's easy to see that McMahon is a bit worried. But can Drew carry them to victory?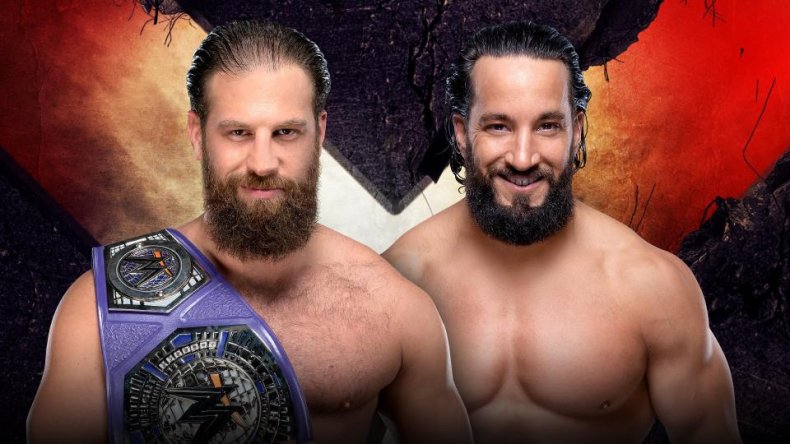 DREW GULAK (c) VS TONY NESE - CRUISERWEIGHT CHAMPIONSHIP MATCH
Gulak won the Cruiserweight Championship at Stomping Grounds in a triple threat match between he, Tony Nese and Akira Tozawa. Nese wasn't pinned in that match, so he demanded a rematch for his title. He got it.
Drew's new intense persona has helped him get to the top of 205 Live, but can he take out Nese one-on-one?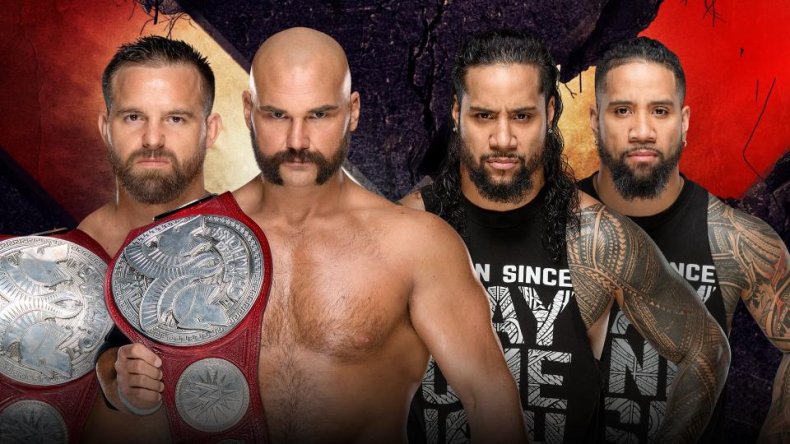 THE REVIVAL (c) VS THE USOS - RAW TAG TEAM CHAMPIONSHIP MATCH
The Usos are looking to become tag team champions again, this time on Monday Night RAW. They take on the current champs The Revival in what could the match of the night.
The Revival and The Usos are two of the best tag teams in the world, but their rivalry could come to a close on Sunday.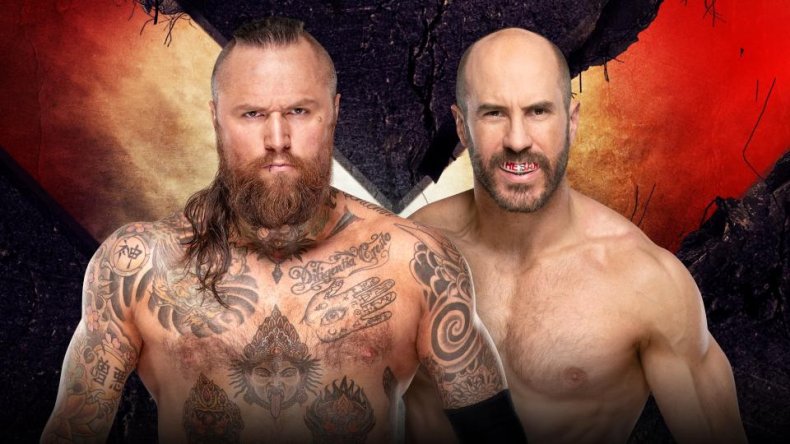 ALEISTER BLACK VS CESARO
After weeks asking for someone to pick a fight with him, Aleister Black had his request answered by Cesaro.
Cesaro is all about competition and wants to prove that he's the best worker in all of WWE. Taking out the upstart Black could propel the "Swiss Superman" into the upper midcard.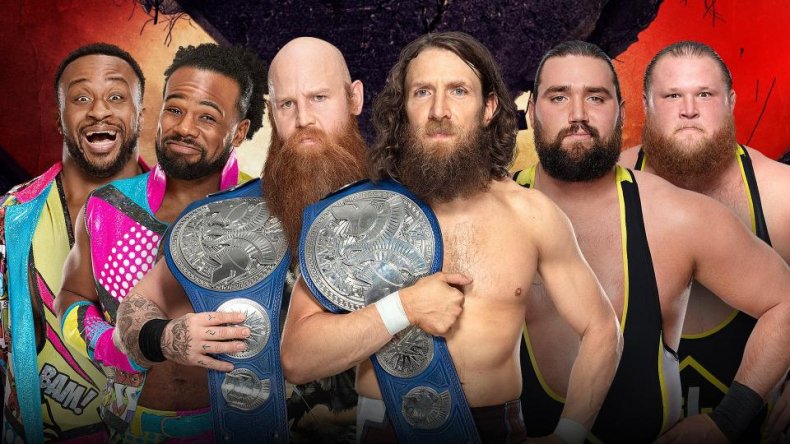 DANIEL BRYAN AND ROWAN (c) VS NEW DAY VS HEAVY MACHINERY - SMACKDOWN TAG TEAM CHAMPIONSHIP MATCH
Bryan and Rowan continue to retain the SmackDown Tag Team Championship, defeating any opponent in their path. But can The Planet's Champions take out two teams at once?
Heavy Machinery had a great showing at Stomping Grounds and hope to pull out the victory this time while New Day look to sit atop the tag team division once again.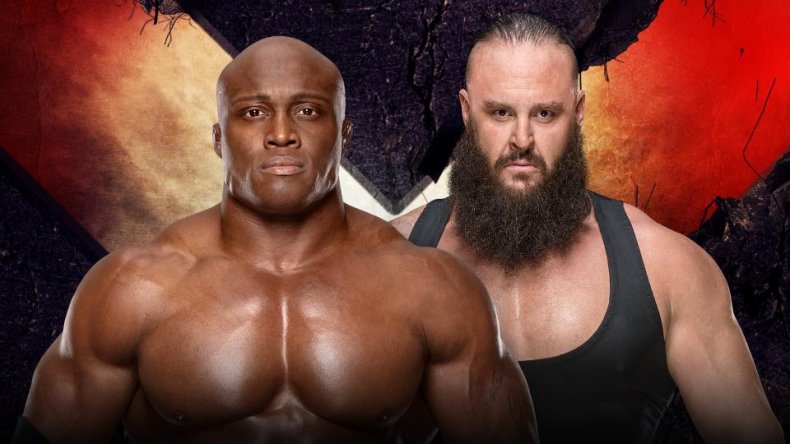 BOBBY LASHEY VS BRAUN STROWMAN - LAST MAN STANDING MATCH
Lashley and Strowman wowed the WWE Universe when they clobbered each other on RAW two weeks ago, which ended with both men going through the LED wall.
Bobby Lashley returned from the hospital a week later and took out a returning Rey Mysterio in quick fashion. He's looking to become the dominant force on Monday Night RAW, and with Strowman suffering a "ruptured spleen" is he well enough to be the last man standing?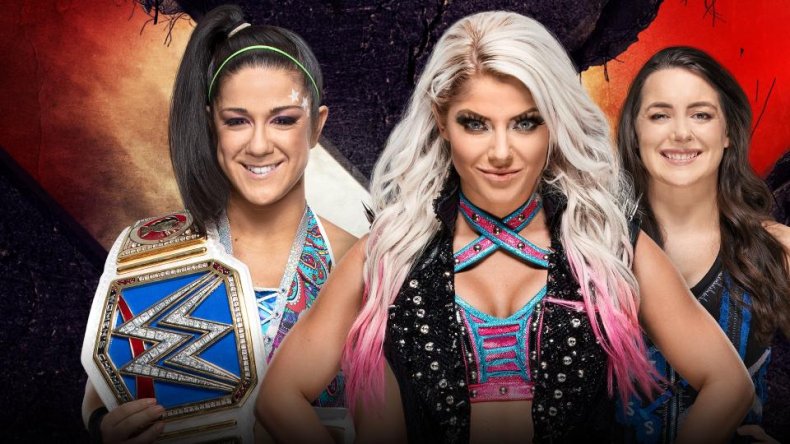 BAYLEY (c) VS ALEXA BLISS AND NIKKI CROSS - 2 ON 1 HANDICAP MATCH FOR SMACKDOWN WOMEN'S CHAMPIONSHIP
Bayley is convinced that Alexa Bliss is using Nikki Cross for her own gain, something Cross doesn't believe. Cross pinned Bayley to get Alexa another title shot, and even got to choose the stipulation.
To help Alexa, Nikki made Sunday's match a two-on-one handicap match so that she and Bliss can be co-champions. Nikki tells Bayley that the champion is just jealous because she doesn't have any friends, which could hint at a long-awaited superstar's return.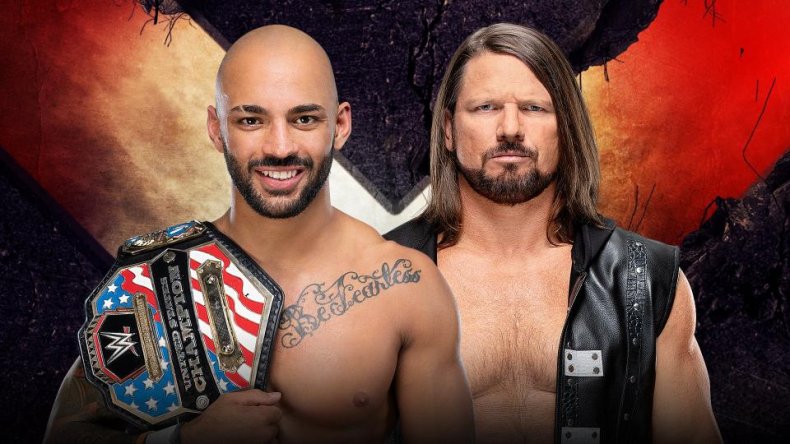 RICOCHET (c) VS AJ STYLES - US CHAMPIONSHIP MATCH
Ricochet won his first singles championship on the main roster last month and is trying to elevate RAW's midcard belt. However, AJ Styles and his Club buddies - Karl Anderson and Luke Gallows - have not made it easy for the high-flyer.
After trading victories, Styles wants to take the U.S. Championship for himself and show Ricochet - and the WWE Universe - that The Club are a force to be reckoned with.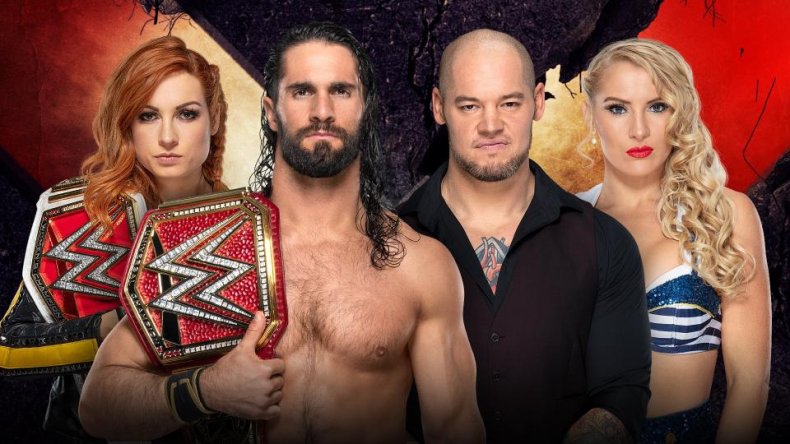 SETH ROLLINS AND BECKY LYNCH (C) VS BARON CORBIN AND LACEY EVANS - EXTREME RULES/WINNER TAKES ALL MATCH
Did you know that Seth Rollins and Becky Lynch are a real life couple? Of course you do, and it's now part of a WWE storyline! Lacey Evans and Baron Corbin have teamed up to not just take Becky and Seth's titles, but break them up in the process.
It's an Extreme Rules match so anything goes, but will that stipulation help the challengers on Sunday?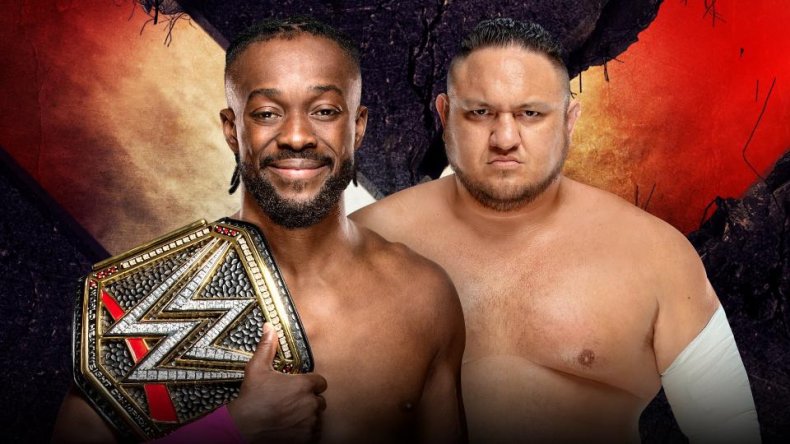 KOFI KINGSTON (c) VS SAMOA JOE - WWE CHAMPIONSHIP MATCH
Kofi Kingston has had an impressive run as WWE Champion. After winning the title at WrestleMania 35 he's successfully defended it against Daniel Bryan, Kevin Owens and Dolph Ziggler.
Samoa Joe is Kofi's toughest opponent yet and if Kingston isn't careful, he may lose his title.
WWE Extreme Rules is set for Sunday, July 14.
About the writer
Phillip Martinez is a game and culture reporter for Newsweek. Prior to joining Newsweek in 2018, he was a reporter and editor for iDigitalTimes and Player.One. A Bronx native, he graduated with his Bachelor's degree in Journalism from St. John's University in 2010. An avid Nintendo fan and wrestling mark, he's always looking to become a Pokémon Master while fantasy booking this year's WrestleMania. You can contact him at p.martinez@newsweek.com