WWE Extreme Rules Card: Every Match Confirmed for July 15
Extreme Rules is the last WWE pay-per-view before SummerSlam in August, but before we head into the "biggest party of the summer." all of the titles on both RAW and SmackDown Live will be defended while storylines are pushed forward.
Who will be champion at the end of Extreme Rules on July 15? It's tough to say, but there are a lot of new faces looking to capture championships in what promises to be a fun evening. Here's the entire card for the Extreme Rules pay-per-view.
Note: The card is subject to change and matches may still be added. This list will be updated as more information is given.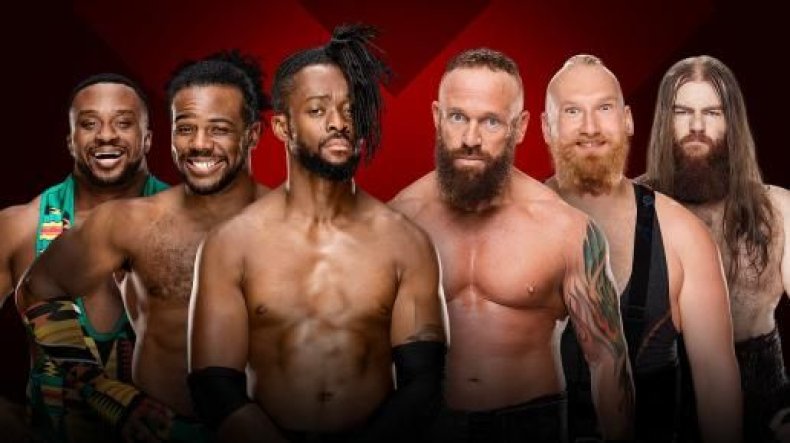 The New Day vs Sanity - Tables Match (Kickoff Show)
Sanity has made their mark on SmackDown Live by taking out the New Day during their July 3 pancake eating contest. The two factions continued their feud on the go-home show and general manager Paige has pit the teams against each other on the Extreme Rules kickoff show in a tables match. Will Sanity continue their destructive streak?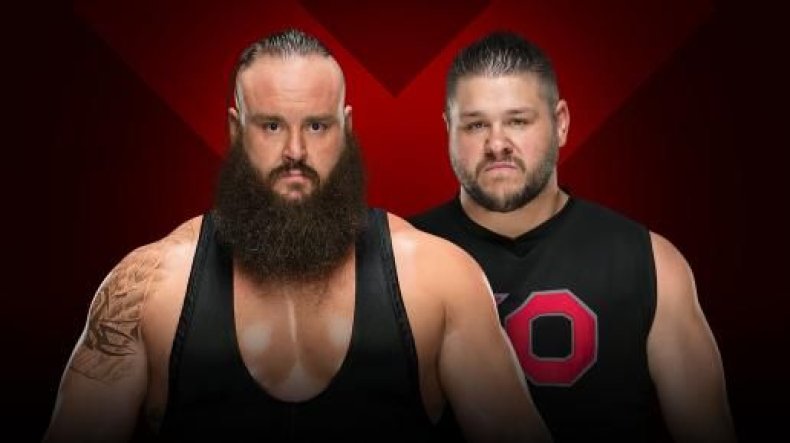 Kevin Owens vs Braun Strowman - Steel Cage Match
After weeks of torment, Kevin Owens and Braun Strowman will face off inside a steel cage at Extreme Rules. Can KO find the strength to escape the cage before Strowman gets his hands on him?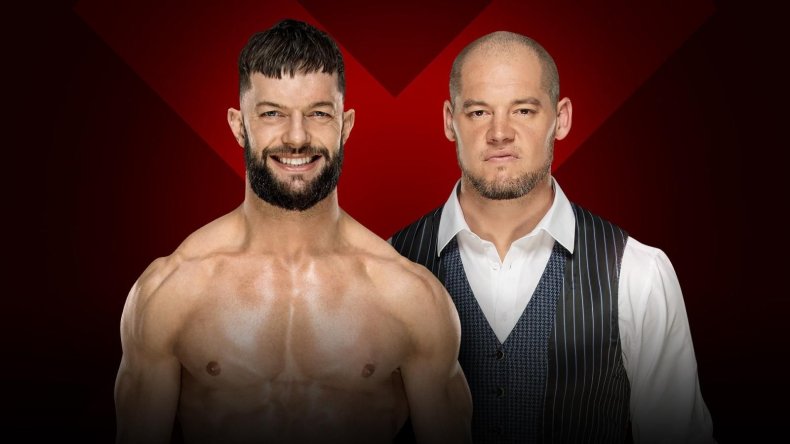 Finn Balor vs "Constable" Baron Corbin
After weeks of verbal jabs (and some physical ones) Finn Balor and Baron Corbin will square off at Extreme Rules. Corbin has relished his new role as "Constable" of Monday Night RAW but Balor looks to take him down a peg.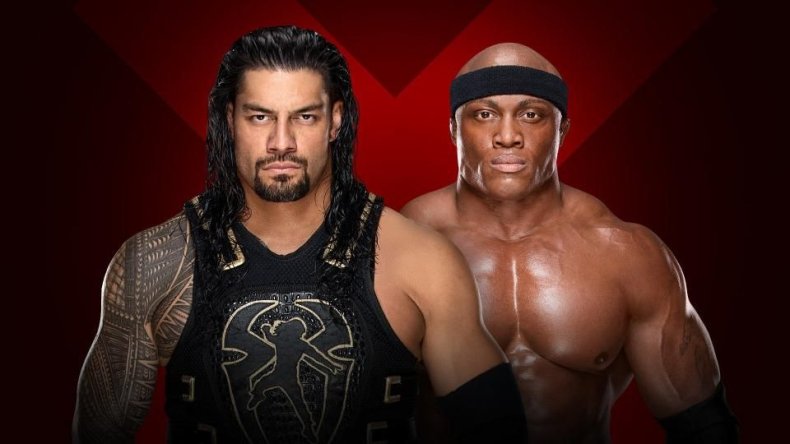 Roman Reigns vs Bobby Lashley
With Brock Lesnar holding the Universal Championship hostage, the "Big Dog" Roman Reigns has to set his eyes on Bobby Lashley for the time being. Lashley hasn't been doing much since his return to the WWE, but this can definitely propel the Superstar into a program with Brock down the line.
This feud seems to be built around the fact that Lesnar doesn't see anyone on the RAW roster as a threat to him, but perhaps the winner of this match will change his mind.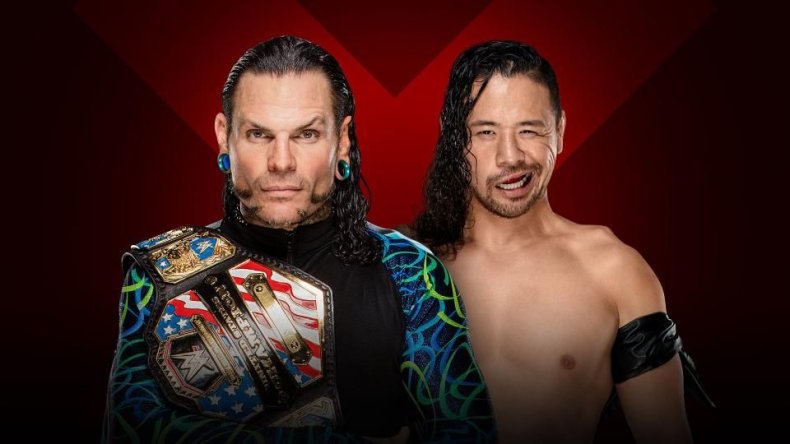 Shinsuke Nakamura vs Jeff Hardy - US Championship Match
Injuries have hurt the US title scene on SmackDown Live. Champion Jeff Hardy was sidelined for a few weeks leaving the belt off the Money in the Bank pay-per-view all together. After Hardy got healthy, Nakamura was set to feud with him, but suffered a leg injury after a K9 officer bit him.
It seems both WWE Superstars are ready to fight at Extreme Rules, but will Nakamura finally get his hands on a belt?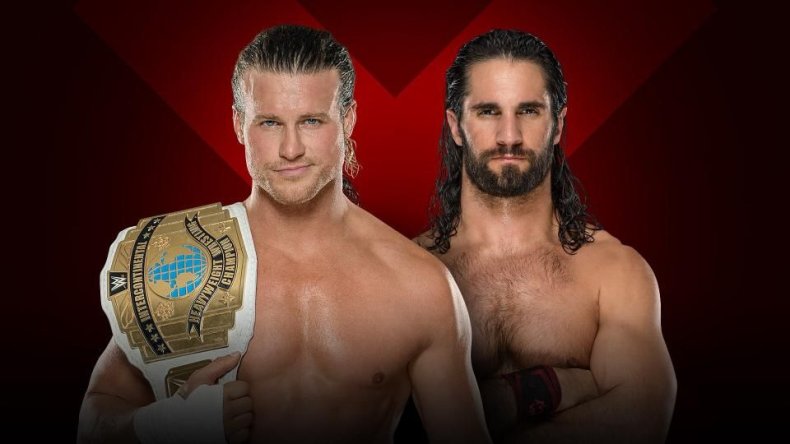 Seth Rollins vs Dolph Ziggler - Intercontinental Championship (30-Minute Iron Man)
After an incredible run with the Intercontinental Championship, Seth Rollins fell to Dolph Ziggler on a recent episode of Monday Night RAW. Rollins' attempts at regaining his title have hit a massive roadblock named Drew McIntyre, Ziggler's partner and muscle.
After some back and forth between the two over the last few weeks, the two will settle their feud in a 30-minute Iron Man match to determine who is the workhorse champion of the show.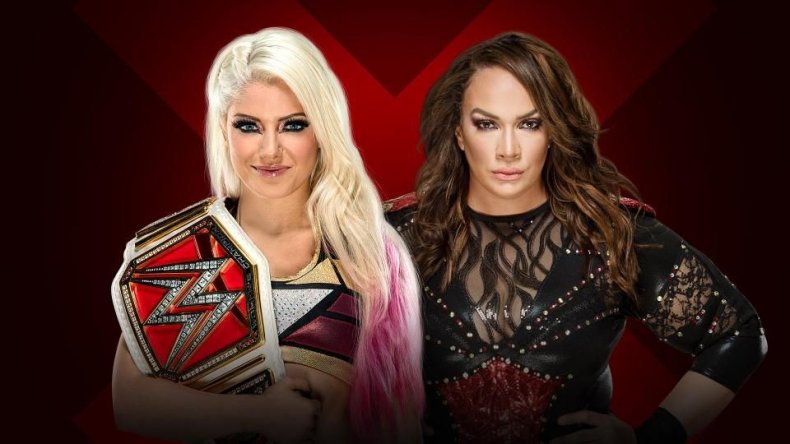 Nia Jax vs Alexa Bliss - RAW Women's Championship (Extreme Rules Match)
Alexa Bliss shocked the WWE Universe by cashing-in her Money in the Bank briefcase only an hour after winning it. Taking out both Ronda Rousey and then-champion Nia Jax in the process, Little Miss Bliss has returned to rule over the RAW Women's Division.
Jax looks to get her hands on Bliss after the attack in an Extreme Rules match, meaning anything goes. Ronda Rousey told the WWE Universe that she will be in the audience as she sits out the rest of her suspension, but will she play a role in the match?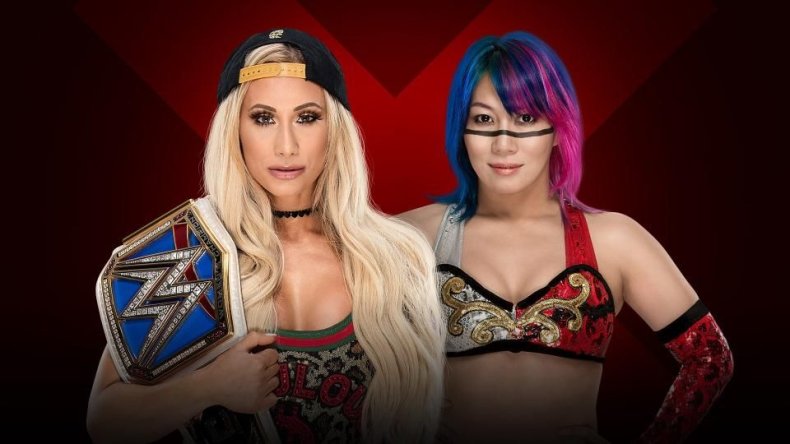 Asuka vs Carmella - SmackDown Live Women's Championship Match (Ellsworth is in a Shark Cage)
Asuka was on the verge of capturing the SmackDown Women's Championship from Carmella at Money in the Bank, but the return of James Ellsworth took the Empress of Tomorrow by surprise, allowing the champ to retain.
Now that there's no surprises, will Asuka be able to capture her first title on the WWE main roster or will Carmella find another way to keep her belt?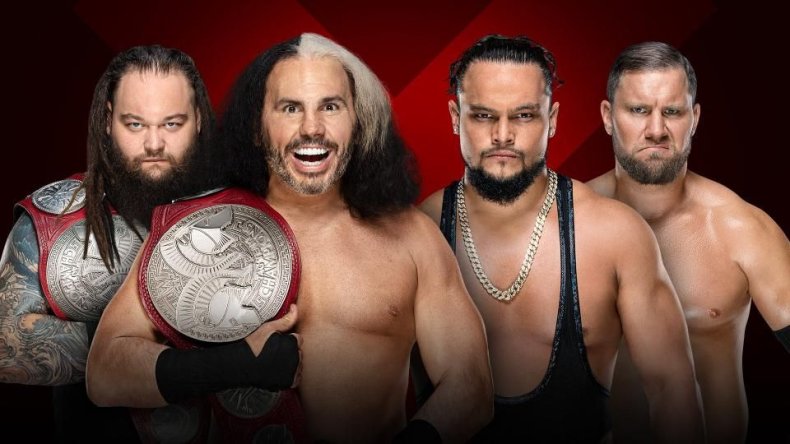 The B-Team vs Matt Hardy and Bray Wyatt - RAW Tag Team Championship Match
Curtis Axel and Bo Dallas (The B-Team) have been on a roll lately, which has earned them a title opportunity against The Deleter of Worlds.
Will The B-Team continue to fluke their way to a title win, or will Hardy and Wyatt continue their dominance of the RAW Tag Team division?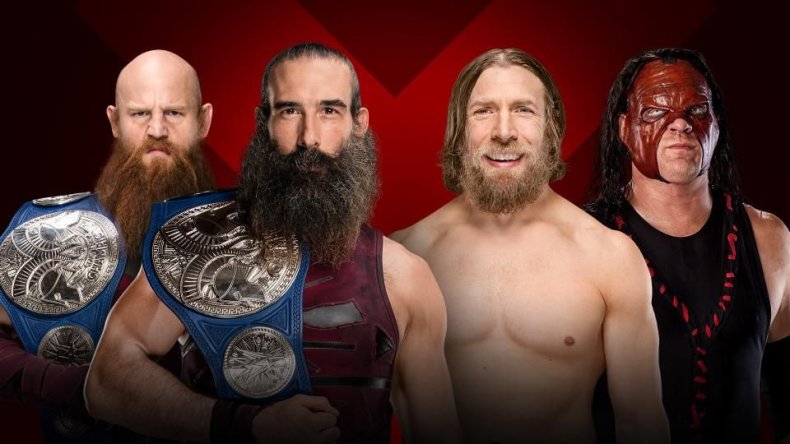 Team Hell No vs The Bludgeon Brothers - SmackDown Live Tag Team Championship Match
Speaking of tag team dominance, The Bludgeon Brothers haven't had their titles threatened in quite some time. However, Daniel Bryan's interruption of their win a few weeks ago put him in the Bludgeon Brothers' crosshairs.
After taking Bryan out, his former partner Kane returned to save him and reform Team Hell No. Will The Bludgeon Brothers finally meet their match, or will Team Hell No implode like they did in the past?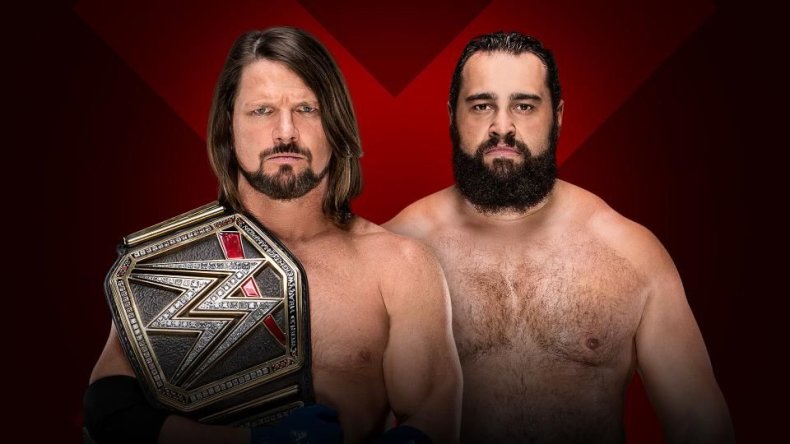 Rusev vs AJ Styles - WWE Championship Match
AJ Styles looks to continue his long WWE Championship reign as he faces off against The Bulgarian Brute, Rusev.
This is the first time Rusev will wrestle for the WWE Championship. With Aiden English in his corner, Rusev Day looks to weaken the Phenomenal One leading into the Extreme Rules pay-per-view.
Extreme Rules will stream July 15 starting at 7 p.m. EDT on the WWE Network.
What do you think of the Extreme Rules card? Do you think more matches will be added? Let us know in the comments section below.