WWE 'Friday Night SmackDown' Results: Otis to Discuss Money in the Bank Victory on Miz TV
With Money in the Bank in the rearview mirror, Friday Night SmackDown is building toward the Backlash pay-per-view with the MITB winner Otis as the centerpiece.
Following his improbable victory in the Money in the Bank ladder match, Otis will arrive on Friday Night SmackDown as a guest on Miz TV. After overcoming the odds, Otis will now look to capitalize and cash-in on the champion of his choosing, but can The Miz get him to reveal his plan or will the WWE Universe have to wait?
NXT Women's Champion Charlotte Flair will return to the blue brand tonight. Charlotte has said she wants to defend her title on all brands so perhaps she's looking for a challenge on SmackDown. She did defeat Liv Morgan on Monday Night RAW a week ago, but who will want to step up to "The Queen?" Or will an NXT competitor make their way to SmackDown?
One of the biggest stories of the week was the WWE stripping Sami Zayn of the Intercontinental Championship. Since Zayn is unable to compete, the WWE will look to crown a new champion with a tournament. The competitors and the rules will be laid out tonight, but who will seize this opportunity?
The New Day retained the SmackDown Tag Team Championships at Money in the Bank, but what's next for Kofi Kingston and Big E? The Forgotten Sons have made a big splash in the division since being moved from NXT, but will they have a one-on-one title shot against the eight-time champions?
Here's everything that happened on the May 15 edition of Friday Night SmackDown.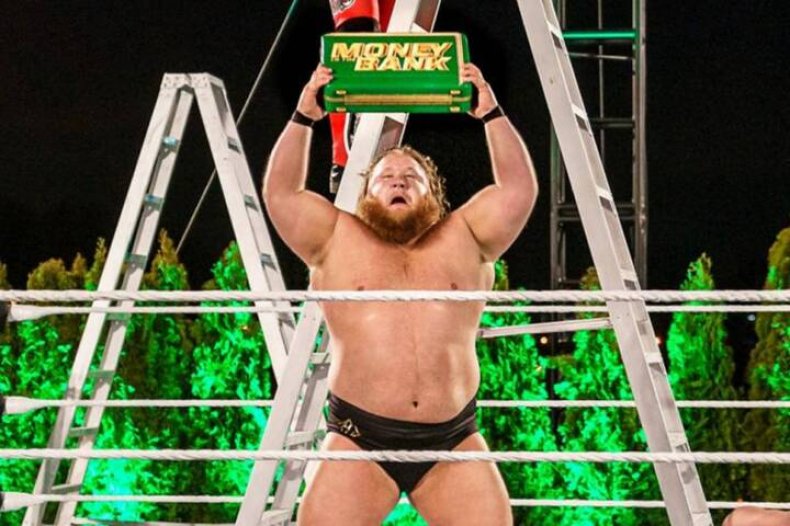 WWE FRIDAY NIGHT SMACKDOWN RESULTS
Miz TV
After a recap of the Money in the Bank ladder match, Otis is called as the guest of Miz TV.
Miz congratulates Otis on winning. Otis says that while MITB was a huge moment in his career, the biggest win is getting Mandy Rose.
Morrison asks how Otis got Mandy. He also asks if he's good in the sack and asks what's in the briefcase. Otis says the contract, gas, medicine and meat are in the briefcase.
Miz shows some pictures of Otis when he was a kid before he tells Otis that he is making a mockery of the MITB briefcase. They challenge Otis to a tag team match if he can find a partner because Tucker is unable to compete
Intercontinental Championship Tournament Participant Reveal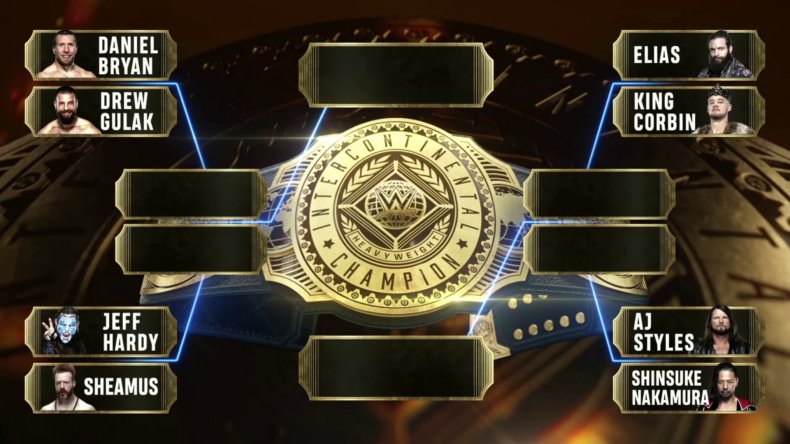 King Corbin vs Elias - Intercontinental Championship Tournament
Corbin wins via pinfall after a roll up
The finish was set up when Corbin smashed Elias' guitar on the ring post which wakes up Elias to hit Corbin with a knee.
Backstage
Otis is walking backstage and runs into Sheamus. He asks Sheamus to be his tag team partner. Sheamus says not a chance
After a commercial, Mandy goes up to Otis and asks what's wrong. Otis explains Tucker isn't around and he can't find a partner. Mandy asks why can't he just ask Braun Strowman. Otis says that's a great idea and walks off, but kisses Mandy before leaving.
SmackDown Hacker Video
The hacker says that everyone wants to know who he is, but no one is safe.
Backstage
Otis walks up to Braun and they congratulate each other on their wins on Sunday. Otis asks Braun to be his partner. Strowman is skeptical and asks if Otis is just asking to get him in the ring so he can cash-in on him. Otis says he's just looking for a partner. Strowman says he knows how this works since he was Mr. MITB before but he'll think about it.
Naomi vs Dana Brooke
Naomi asked for this match to avenge her loss against Dana a few weeks ago
Brooke wins via pinfall after a reversal and a stack up
Charlotte Flair Promo
Charlotte says that she's the hardest working woman. She says that people want more Charlotte Flair, which is why she's on all three brands. She says that Fox wanted her on SmackDown because of who she is and her abilities. She says that she should have a banner of her up so that every woman can see her when they walk through the ropes.
She's interrupted by Bayley and Sasha Banks. Bayley says that Fox are just like the other sheep who like Charlotte because she's a Flair. Sasha Banks says that the last time they saw Charlotte she beat her.
Charlotte says that the first time she beat her, she was unconscious and the second came after an attitude change.
Bayley says Charlotte knows that a champion does what they have to do.
Charlotte starts to talk to Sasha and puts her over and brings up their history and asks why she's satisfied in Bayley's shadow.
Bayley challenges Charlotte to a match. She accepts, but ends the segment by talking to Sasha and asks if she's happy being Bayley's lackey and an afterthought.
Backstage
Braun Strowman is warming up when Kayla Braxton asks if he's decided to team with Otis. Braun says he's still thinking about it and that this is how he thinks.
Forgotten Sons Vignette
They talk about serving their country and not being honored when they returned. And if anyone gets in their way, they'll greet them with closed fists.
Miz and Morrison Interview
They laugh at the fact Braun would team with Otis. They say that Braun can't hang with the greatest tag team of the 21st century
Daniel Bryan vs Drew Gulak - Intercontinental Championship Tournament
Bryan wins via submission after a Hell Hook
The match was very competitive
After the match, Bryan is interviewed in the ring. He's asked about winning the IC Title. He brings up how he had to relinquish the championship five years ago when he had to retire and he wants to make it represent the best wrestler in the world and he thinks that it's him.
Next Week Match Announcements
Charlotte will take on Bayley
Jeff Hardy vs Sheamus in the IC Title Tournament
AJ Styles vs Shinsuke Nakamura in the IC Title Tournament
Otis and Mandy vs Sonya and Dolph Ziggler
Sonya and Dolph Promo
Backstage, Sonya says she can't wait for their match next week. She asks what Mandy is actually good at, and that the only thing she's good at is being blond and pretty. But that will eventually go away.
She says Mandy can live whatever life she wants, but she will never be better than her and next week she proves that.
The Miz and John Morrison vs Otis and Braun Strowman
Strowman pins Morrison after a Power Slam
After the match, Mandy Rose comes out and when Strowman has his back turned, he looks like he is about to grab Braun to possibly cash-in when the Universal Champion turns around.
Otis says he's just joking when Mandy gets in the ring and hugs Otis