WWE's Lars Sullivan Fined and Required to Complete Sensitivity Training For Past Bigoted Comments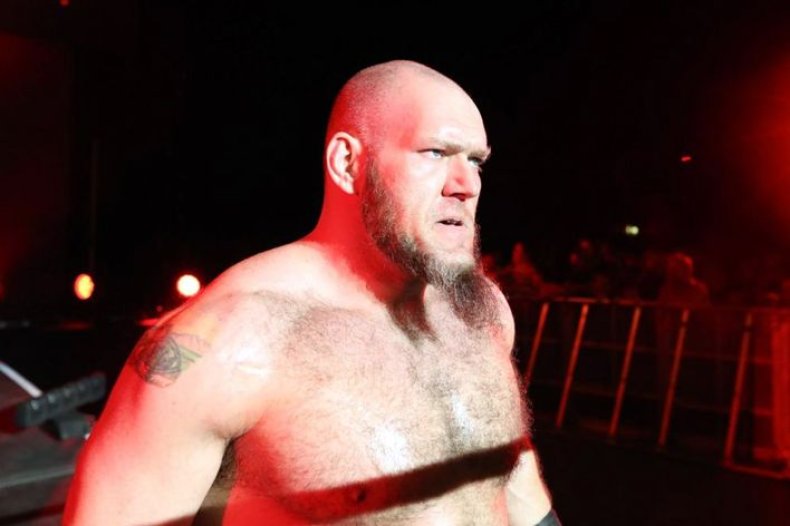 After WWE superstar Lars Sullivan's past bigoted comments surfaced online, he is now facing a fine and mandatory sensitivity training.
In a statement obtained by Newsweek, the WWE levied their punishment for the Colorado native saying, "WWE supports a culture of inclusion regardless of gender, race, religion or sexual orientation, and we are committed to embracing all individuals as demonstrated by the diversity of our employees, performers and fans worldwide.
Dylan Miley (aka Lars Sullivan) will be fined $100,000 and required to complete sensitivity training for offensive commentary uncovered from his past. WWE will also facilitate meetings for Dylan with community organizations to foster further discussion around the power of social media and the impact of your words."
When asked if Sullivan will continue to work television and house shows while undergoing sensitivity training, WWE confirmed he will.
Sullivan's online history re-surfaced last week when a Reddit thread collected numerous posts Lars made on a bodybuilding forum. Some of the posts date back to 2008 and were in regards to race, members of the LGBT community and people with mental health issues.
After the comments made the rounds, with a few WWE superstars commenting on social media, a statement from Miley was released regarding his past behavior.
"There is no excuse for the inappropriate remarks that I made years ago," Miley said. "They do not reflect my personal beliefs nor who I am today, and I apologize to anyone I offended."
Sullivan is currently a part of the SmackDown Live roster but has used Mr. McMahon's "Wild Card Rule" to appear on Monday Night RAW. His last appearance on WWE television was in a backstage segment on the May 7 episode of SmackDown Live where he confronted Matt Hardy and R-Truth. Lars was not seen on last night's episode of RAW and the official WWE.com preview for tonight's SmackDown Live makes no mention of Sullivan appearing on the show.
The WWE is currently on tour in Europe and Sullivan has appeared on multiple house shows while there.