WWE Monday Night RAW Results: 'Stone Cold' Steve Austin to Return Tonight
The landscape of the WWE will never be the same as the coronavirus pandemic has forced the wrestling promotion to change its plans for WrestleMania 36 and the live shows leading up to it.
The March 16 episode of Monday Night RAW will mark a first in the company's history. The flagship show will be live from the Performance Center in Orlando, Florida in front of no live audience.
While this may seem like RAW will be something unplanned, the WWE has two legends scheduled to appear tonight.
The first is "Stone Cold" Steve Austin who is making a return on March 16— or 3:16 day—to celebrate this special day. Whenever Austin is on RAW, something crazy is bound to happen and someone is certainly going to take a Stunner. What will Austin have to say when he's in the Performance Center and who will interact with him?
Undertaker is the other legend scheduled to appear tonight for his contract signing with AJ Styles. Both competitors are getting ready for their match at WrestleMania, but whenever there's a contract signing something always goes awry. Undertaker has gotten the best of AJ Styles and "The OC" in recent weeks, but will "The Phenomenal One" get the upperhand?
Here's everything that happened on the March 16 episode of Monday Night RAW.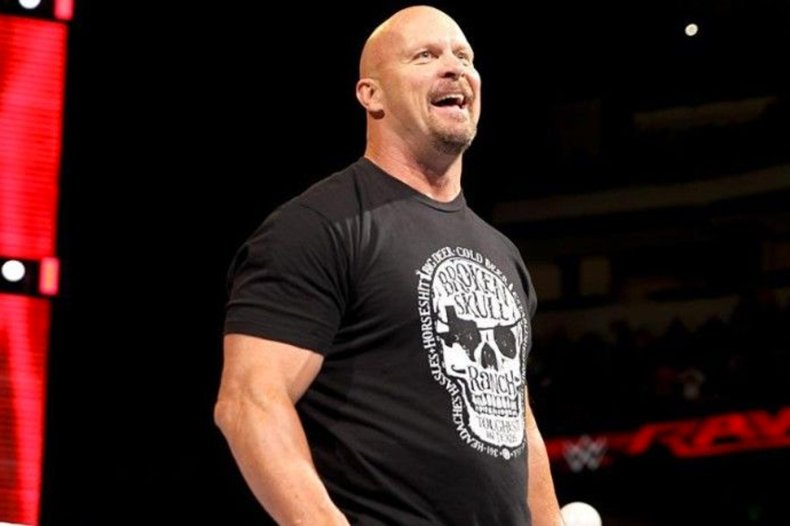 WWE MONDAY NIGHT RAW RESULTS
The show starts with Tom Phillips, Byron Saxton and Jerry "The King" Lawler are live in the Performance Center and talk about how unprecedented this is when they are interrupted by Edge.
Edge Promo
Edge comes out and shows a video recap of his feud with Randy Orton.
He talks about how he and Orton bonded and were pushed by the same man, Mick Foley. Edge says that Orton didn't learn grit from Foley to survive. He, on the other hand, did learn it and used it to come back to the ring. They are a lot alike, but Orton is an entitled brat and that's what makes them different.
Edge says that Orton may be one of the best to ever wrestle, but when Randy's father—Cowboy Bob Orton—brought him to that live event all those years ago it's because that's who got you into this position. Edge didn't have a famous wrestling father to get him in the business, he had to do it all himself.
When Beth Phoenix came out on RAW she was going to announce that Edge would retire again due to Orton's attack, but after what Randy did he had to come back once again. Edge challenges Orton to a Last Man Standing match at WrestleMania.
Royal Rumble 2020
RAW shows the 2020 Men's Royal Rumble match
AJ Styles and Undertaker Contract Signing
Undertaker comes out first and sprints to the ring. He flips the table when he notices there isn't a contract to sign.
After coming back to commercial, Undertaker - sporting a bandana - is waiting for Styles. AJ Styles and The OC show up on the titantron with the contract. He makes fun of Undertaker's wife, Michelle McCool, and says that Taker has made a full of himself every time he's been in the ring recently.
Styles says that when WrestleMania is over he'll pay for Taker's assisted living costs. He signs the contract and tells Gallows and Anderson to give the contract to the Undertaker.
Gallows and Anderson refuse at first but Styles gets them to do it. They come out and slide the contract in the ring. The lights go out and when they come up, Taker is behind Gallows and Anderson. He takes them out and signs the contract. He then walks up the ramp and scowls at AJ Styles.
Rey Mysterio vs Andrade (with Zelina Vega)
Asuka is on commentary
Mysterio wins via pinfall after a 619 and Frog Splash
Becky Lynch Promo
Lynch comes to the Performance Center in a "Becky Lynch" painted truck
Kevin Owens Interview
Kevin Owens says he accepts Seth Rollins' challenge and wants to do it at the Performance Center because it's where he trained to be a WWE superstar. It's some place where Rollins never been and it'll be where he'll lose
Stone Cole Steve Austin Segment