WWE Fabulous Moolah Controversy Prompts Women's Battle Royal Name Change
The controversy surrounding WWE's Fabulous Moolah Battle Royal at WrestleMania 34 caused a sudden name change after the wrestler's checkered past was brought into the spotlight. Allegations include stories of Moolah stealing wages from young female wrestlers, as well as coercing them to provide sexual favors for promoters and wrestlers in the business for decades.What was once going to be called the Fabulous Moolah Battle Royal will now be named something much simpler.
A statement from WWE reads: "After further consideration, we believe it's best to proceed with the name 'WrestleMania Women's Battle Royal.' What remains most important is that this historic match is part of WWE's unwavering commitment to the Women's Division."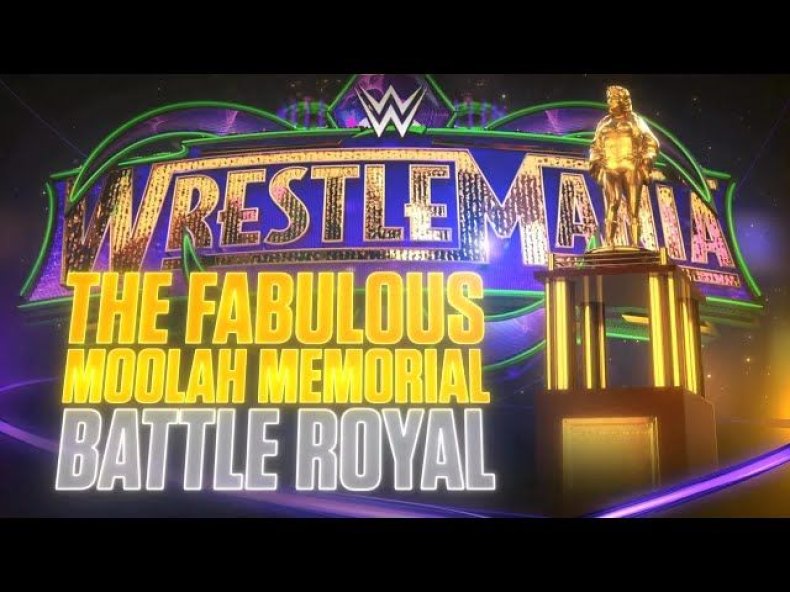 The Moolah controversy began after the announcement of the Women's Battle Royal during the March 12 edition of Monday Night RAW. Major news outlets began to pick up the story regarding the backlash over Moolah's past. An online petition launched on Change.org gathered nearly 10,000 signatures.
Newsweek subscription offers >
A Reddit thread encouraged WWE fans to reach out to the sponsors of WrestleMania 34, including Snickers and Rocket League, to inform them of Moolah's sketchy past.
Wrestling Inc. received a statement from Mars Wrigley Confectionery US, the parent company of Snickers and biggest sponsor of WrestleMania 34:
"We were recently made aware of the World Wrestling Entertainment Inc's (WWE) decision to honor a former wrestler during the upcoming WrestleMania 34 event. As a principle-based business that has long championed creating inclusive environments that encourage and empower everyone to reach their full potential, this is unacceptable. We are engaging with the WWE to express our disappointment."
WrestleMania 34 premieres on April 8.
Newsweek subscription offers >
What do you think of the change to the Moolah Battle Royal? Let us know in the comments section below.
WWE Fabulous Moolah Controversy Prompts Women's Battle Royal Name Change | Gaming