WWE's Nia Jax Talks Missing SummerSlam, Time Off and Evolution
WWE Superstar Nia Jax has been noticeably absent from television the last couple of weeks, but the "Irresistible Force" is in New York City for SummerSlam. Despite not having a match at the "largest party of the summer," Jax is enjoying all of the festivities and community events happening throughout the city.
"It's my family. We have combined pay-per-views and SummerSlam is one of the biggest of the year," Jax told Newsweek. "It's like being on a camp vacation with family so I love it regardless if I'm on the card or not. I just love being a part of what happens during SummerSlam week."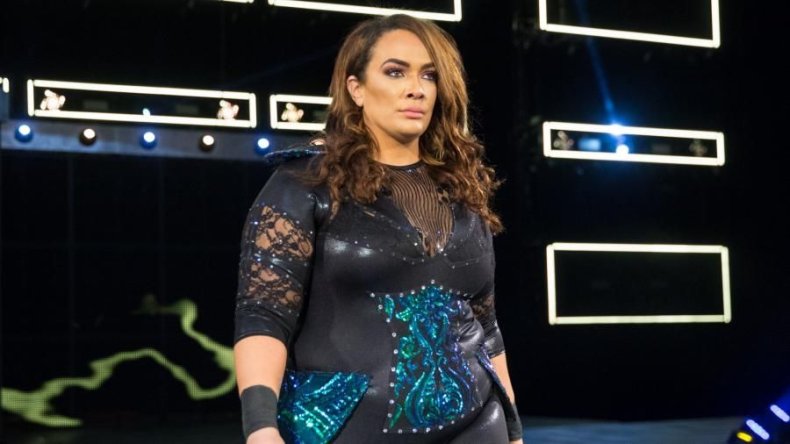 Jax along with Titus O'Neal and Intercontinental Champion Dolph Ziggler were present at the Kips Bay Boys and Girls Club to talk about bullying on Friday when the former RAW Women's Champion clarified her injury status to the media.
She clarified that she was not injured, but was undergoing physical therapy. Reports state that Jax has been dealing with back issues, the same reason why she took time off in October 2017. However, being off of television has given the superstar time to refocus.
"It's always good to step back and reflect, but you always want to be a part of the show, and don't worry I'll get on it," Jax said. "I sit back and watch, and it makes me hungrier to get back on the show."
Although she won't be on the card, Jax will be watching SummerSlam and is interested to see how many of matches will play out, especially the fight for the Universal Championship.
"I'm looking forward to the SmackDown Women's Triple Threat, that's going to be a great one," Jax said. "Obviously Ronda Rousey and Alexa Bliss, I want to see how that one goes. I'm curious to see how Alexa is going to get out of that one. And Brock Lesnar and Roman Reigns, I think everybody is excited and scared to see that one so that's probably my number one."
However, no matter who walks out of SummerSlam with the RAW Women's Championship, Jax told us that she wants to go right after the title to win it back, and there will be opportunities in the coming months.
After SummerSlam, there is Hell in a Cell in September and then the all-women's pay-per-view, Evolution in October, a show that Jax is looking forward to being a part of.
"It's incredible, right? It's a history-making, all-women's pay-per-view," Jax said. "I'm getting goosebumps talking about it and I can't wait to see who is going to be on the card, who's coming back, who I'll be able to face, what I'm going to be a part of. We're going to blow everyone's minds away."
SummerSlam will stream on the WWE Network Aug.19 at 7 p.m. EDT. Evolution will stream exclusively on the WWE Network on Oct. 28.